Art doesn't have to break the bank. Here at Bankside Gallery, we are proud to exhibit original artworks with an affordable price tag!
Our current online exhibition, the Spring Mini Picture Show, is full of brilliant unframed artworks on a small-scale by members of the Royal Watercolour Society and the Royal Society of Painter-Printmakers. With prices starting from as low as £45, we think there's something for everyone! We've highlighted a selection of 12 original paintings and prints priced under £200 from the exhibition.
If you're interested in any of the artworks below, simply click the 'Enquire' Button. You will be directed to our sales@banksidegallery.com email; be sure to include the artist's name and title of the work in your enquiry!
---
John Duffin RE
Ronnie Scott's
etching
£195 Unframed

Simon Pierse RWS
Burano After Lunch
watercolour
£95 Unframed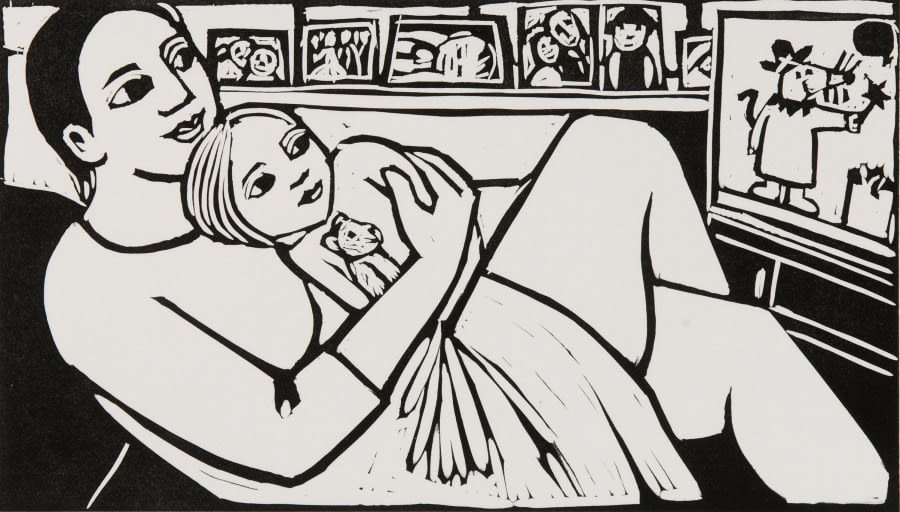 Anita Klein PPRE Hon. RWS
Watching Maisy with Lo
linocut
£150 Unframed
Karen Keogh RE
Magenta Sky
3 plate etching
£180 Unframed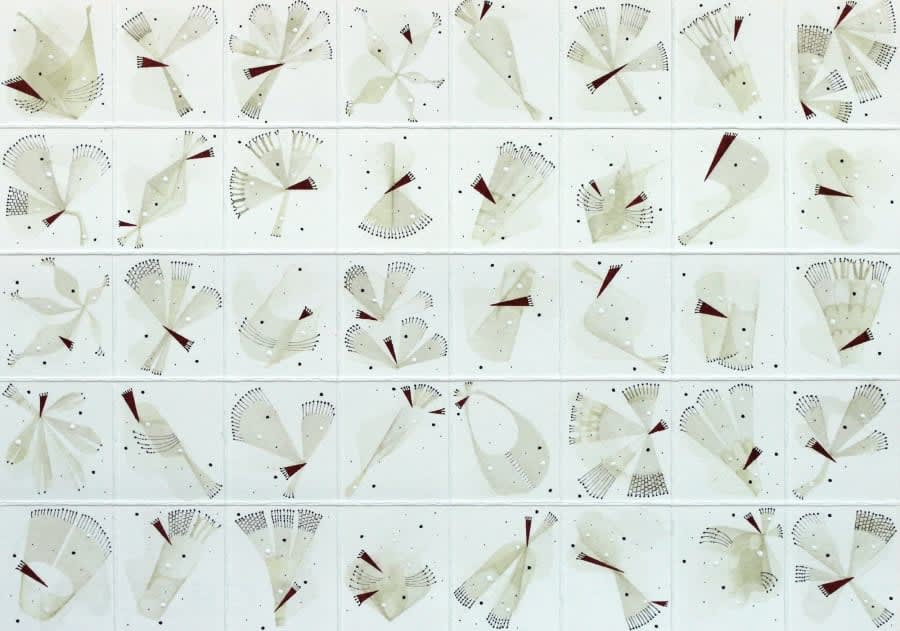 Rika Newcombe ARWS
Florilegium No.6
ink on paper
£160 Unframed
Glynn Thomas RE
Burano After Lunch
watercolour
£95 Unframed
Claire Denny ARWS
North Wales Landscape
watercolour, ink & pastel
£195 Unframed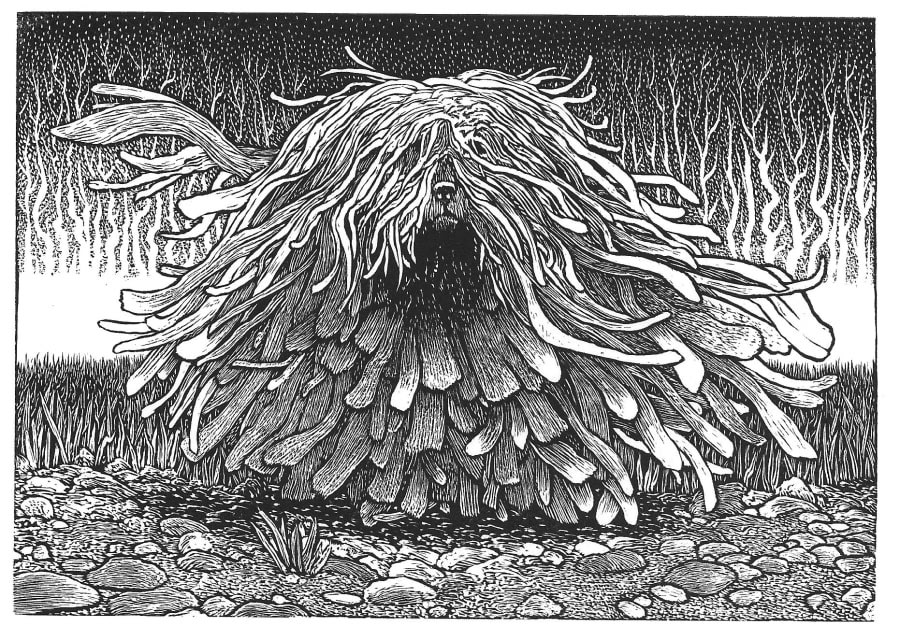 Jim Westergard RE
Bergamasco Shepherd
wood engraving
£60 Unframed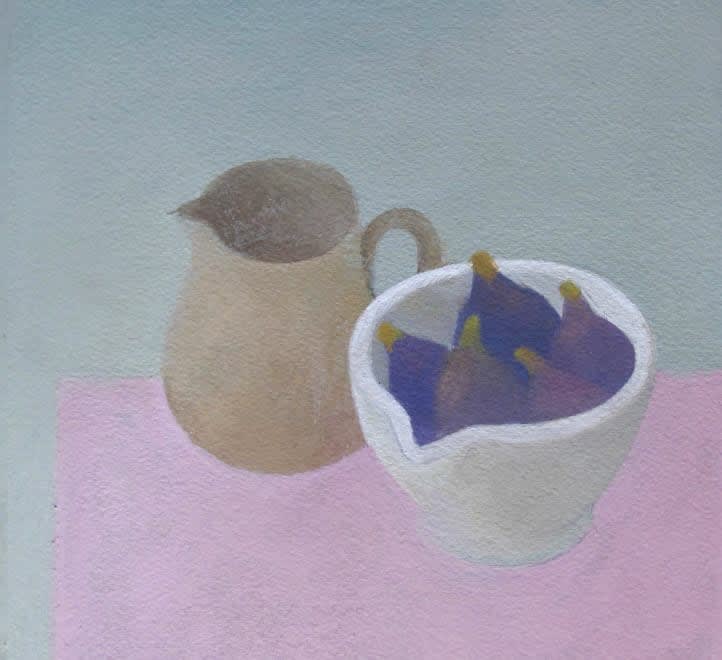 Wendy Jacob RWS
Little Brown Jug
gouache
£190 Unframed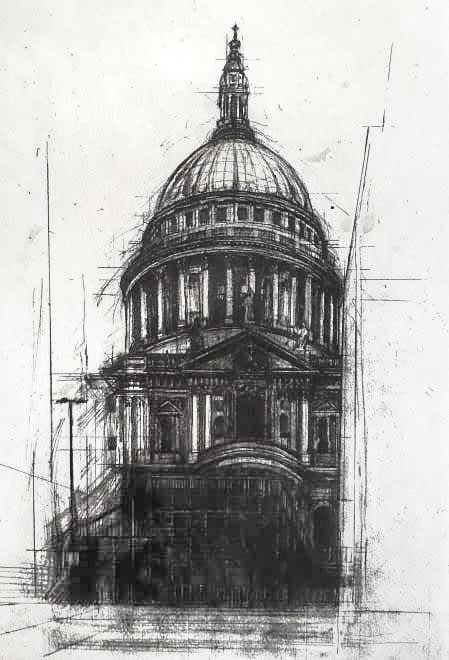 Melanie Bellis RE
St Paul's Cathedral
photopolymer etching
£125 Unframed
Louise Davies RE
Early Evening Shadows
etching
£190 Unframed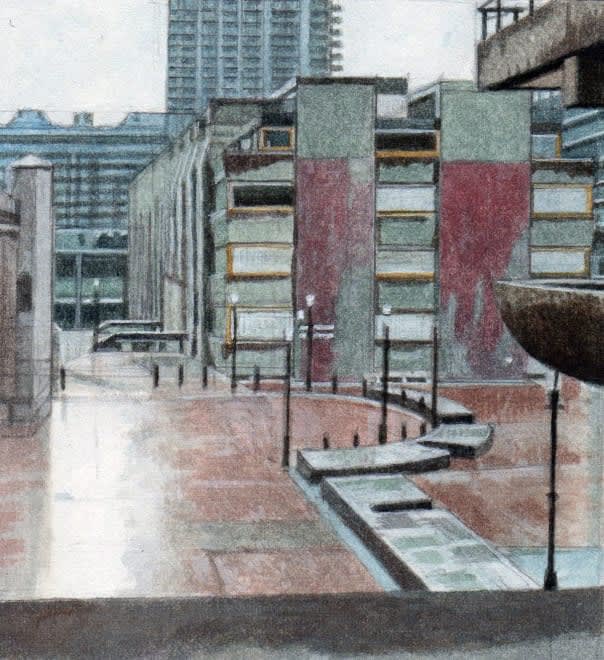 Mike Middleton RWS RE
Rainy Day in the City
watercolour
£140 Unframed
February 12, 2021