We are thrilled to have set up our very own online bookstore through 'Bookshop.org', a fantastic socially conscious organisation set up to support independent bookstores in the digital era. Every book purchase through our bookstore helps to support our exhibition and learning programmes, so please do have a browse!
Below is a selection of brilliant books by RE members celebrating a broad range of printmaking techniques. From collagraphs and wood engraving to creative inspiration and tips for printmaking on a budget, we have lots of delightful volumes in our bookstore by artists including Anthony Dyson RE, Angie Lewin RWS RE, Norman Ackroyd RA Hon. RE and Chris Orr Hon. RE.
---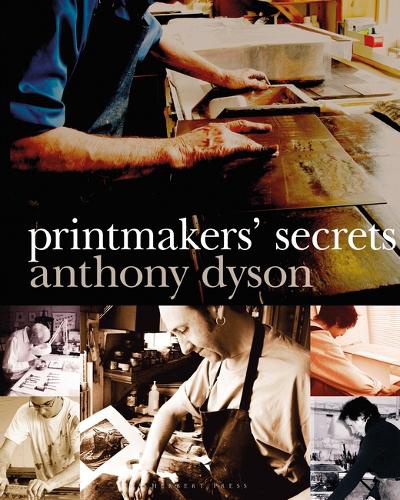 Printmakers' Secrets - Anthony Dyson RE
£30.00
This book comprises contributions from individual printmakers, richly illustrated with examples of their work and studios. Each of the nearly seventy participants (all members of the Royal Society of Painter-Printmakers, including several Royal Academicians) has been allocated a double page in which to offer an intimate insight into their working procedures, giving the reader the illusion of witnessing - behind the scenes as it were - the daily creative striving of the artist and the patient technical procedures that often underpin it. This is a valuable resource for students, practising printmakers, and collectors of artists' original prints.
---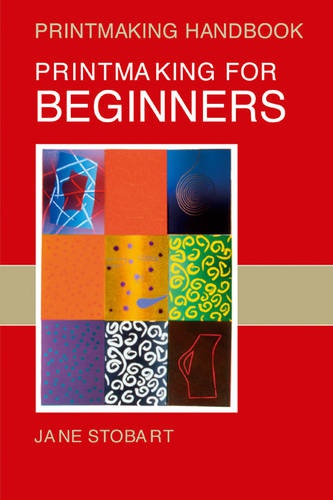 Printmaking for Beginners - Jane Stobart RE
£17.98
This is a new, extended version of Jane Stobart's book on printmaking for beginners. It has been brought up to date, with a new chapter on carborundum. These make it one of the most comprehensive basic guides to printmaking techniques available. It covers topics such a monoprint, relief, intaglio, screen and lithographic printmaking, explaining the processes involved and recommending tools, paper types and equipment that are necessary for each, as well as highlighting safe and sensible working practices. This book is a must for anyone wanting to have a go at printmaking.
---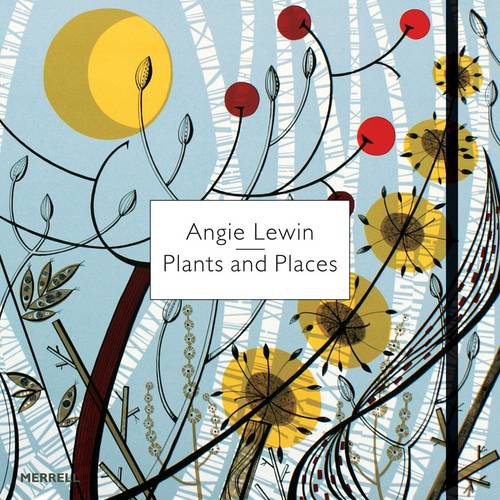 Angie Lewin: Plants and Places - Angie Lewin RWS RE and Leslie Geddes-Brown
£23.25
Angie Lewin has a unique vision of the natural world. Her hugely popular prints depict in intricate detail the native flora of a variety of environments, from salt marsh and Highland loch, to flower-strewn meadow and wild garden. Lewin finds beauty in each landscape, whatever the season, and is particularly inspired by plant forms: slender reeds, stately goatsbeard, spiky teasels and sculptural seed heads. 'Plants and Places' presents over 70 of Lewin's beautifully crafted linocuts and wood engravings. The works are grouped according to habitat such as coast, woodland and hedgerow, and garden together with drawings, paintings and collages from Lewin's sketchbooks of grasses, seed pods, seaweed, shells and other objects that she has collected on her walks.
---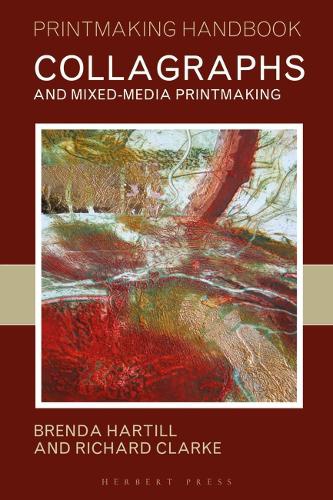 Collagraphs and Mixed Media Printing - Brenda Hartill RE and Richard Clarke
£21.99
Collagraphs are prints made from collages, relief sculpture, carved, stripped or layered plates, or mixed media. Material can be added to prints at any stage, which means that this method of working allows for a much more fluid artistic approach than other types of printmaking. In this book, the authors describe a wide range of collagraph techniques, providing the user with practical help on the choice of materials and printing methods to achieve the best results. It is illustrated with images of the work of British and international collagraph artists, making it a practical and inspirational guide for both students and experienced printmakers. A large portion of the book is dedicated to information about a wide range of collagraph artists and their work.
---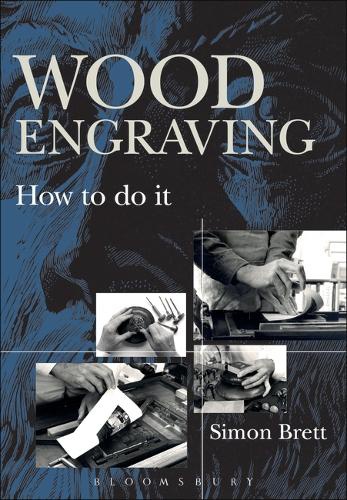 Wood Engraving: How to do it - Simon Brett RE
£20.00
Wood Engraving is an easily followed, practical manual on wood engraving for the beginner, written by a master in the field. The processes of printing and engraving are clearly explained, together with their material requirements. Up-to-date variations on techniques, and all the tips and methods that the author has found helpful in 30 years as a practitioner are included. The book is also a beautiful object in its own right and as the author Simon Brett's work is highly collectible. It is a must have for all those who treasure his work and fine wood engraving in general.
---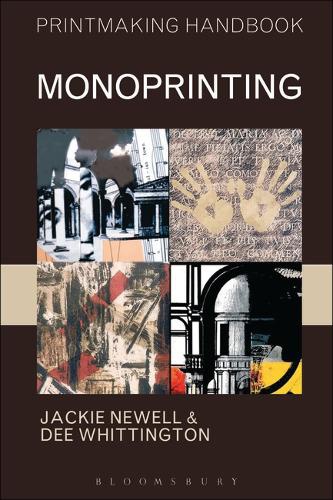 Monoprinting - Jackie Newell RE and Dee Whittington
£21.99
Monoprinting is a printmaking process in which a drawing or painting, executed on a flat, unworked printing plate or other surface, is transferred through pressure, to a sheet of paper. Recognised as a spontaneous and exciting process, the medium is also effective, convenient and does not necessarily require a press. Only one strong impression can be taken, hence the term monoprint. In this handbook, the authors show how to push the boundaries of monoprinting with various techniques, showing the unique possibilities and showcasing work from around the world.
---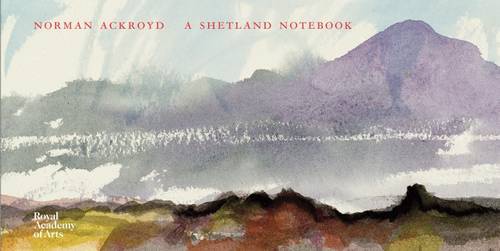 A Shetland Notebook - Norman Ackroyd RA Hon. RE
£15.76
Norman Ackroyd CBE RA has spent a lifetime recording the coastal landscapes of the British Isles. A Shetland Notebook contains forty of his vivid landscape sketches in watercolour. Made in the open air, often aboard a pitching and tossing fishing boat, these lively, spontaneous works capture the unique atmosphere of these remote and beautiful islands. The notebooks unusual format is due entirely to the artist, who uses sheets of various types of paper torn to fit into a loose-leaf ring binder made from two pieces of wooden picture-backing; this he tucks into his coat pocket, ready for use whenever the need arises. His brief but engaging commentaries place each sketch in its context.
---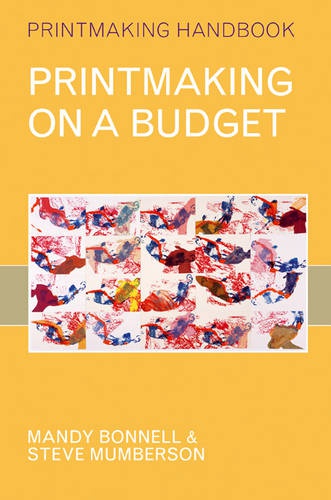 Printmaking on a Budget - Steven Mumberson RE and Mandy Bonnell
£22.99
This book focuses on making prints from found or cheap objects - as opposed to highly expensive printing machines and computers. Mandy Bonnell and Steve Mumberson show the reader how to make highly sophisticated prints while using comparatively cheap materials. In many parts of the world, this is the standard way of printing but there is certainly a place for it in Western countries and students particularly will be very interested in the methods shown.
---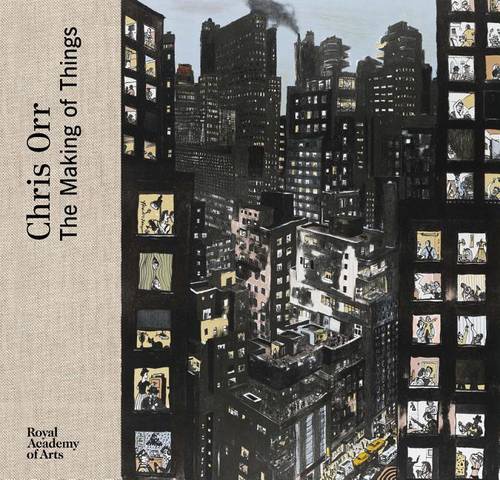 Chris Orr: The Making of Things - Robert Hewison and Chris Orr MBA RA Hon. RE
£17.98
Chris Orr MBE RA is one of Britain's foremost printmakers. In this definitive book he and Robert Hewison explore his remarkable printmaking career, from his early experiments as a student in the 1960s, when he first discovered how etching could enhance his drawing, to his later innovations in lithography, silkscreen and digital printing, and his ingenious use of long-forgotten processes. Hewison also considers the significant contribution that Orr has made to printmaking as a teacher, first at Cardiff College of Art and then in London at Central St Martins and the Royal College of Art, where he was Professor of Printmaking from 1998 to 2008. Illustrated with over 150 of Orr's theatrical, witty and wilfully allusive prints, this book looks for the first time in depth at the gloriously original output of a ceaseless inventor.
April 22, 2021