Richard Russell // Gallery Assistant
This appeals to me as an instant link with my childhood and my love of climbing trees. I lived in the top branches, my safe eyrie, singing to the world in my boy soprano, popular tunes and arias I quickly learnt. (Not unlike a blackbird or robin claiming its territory, but I've never made THAT comparison before!) Also "The Faraway Tree" and "The Enchanted Forest" by Enid Blyton fevered my imagination for other fantasy worlds and escape!
Cyan's "trees" are as I love them. Dark, brooding, mysterious, secretive and rather scary, capturing a magic and otherness. Ignore them at your peril, they might just reach out and grab you!!
I still photograph gnarled and tangled trees when I see them, marvelling at their age and appearance. (I do so wish they could talk, open up and reveal their secrets.) As portrayed by Blaze, they remain ageless, dignified, wearing their years with a sense of just who they are!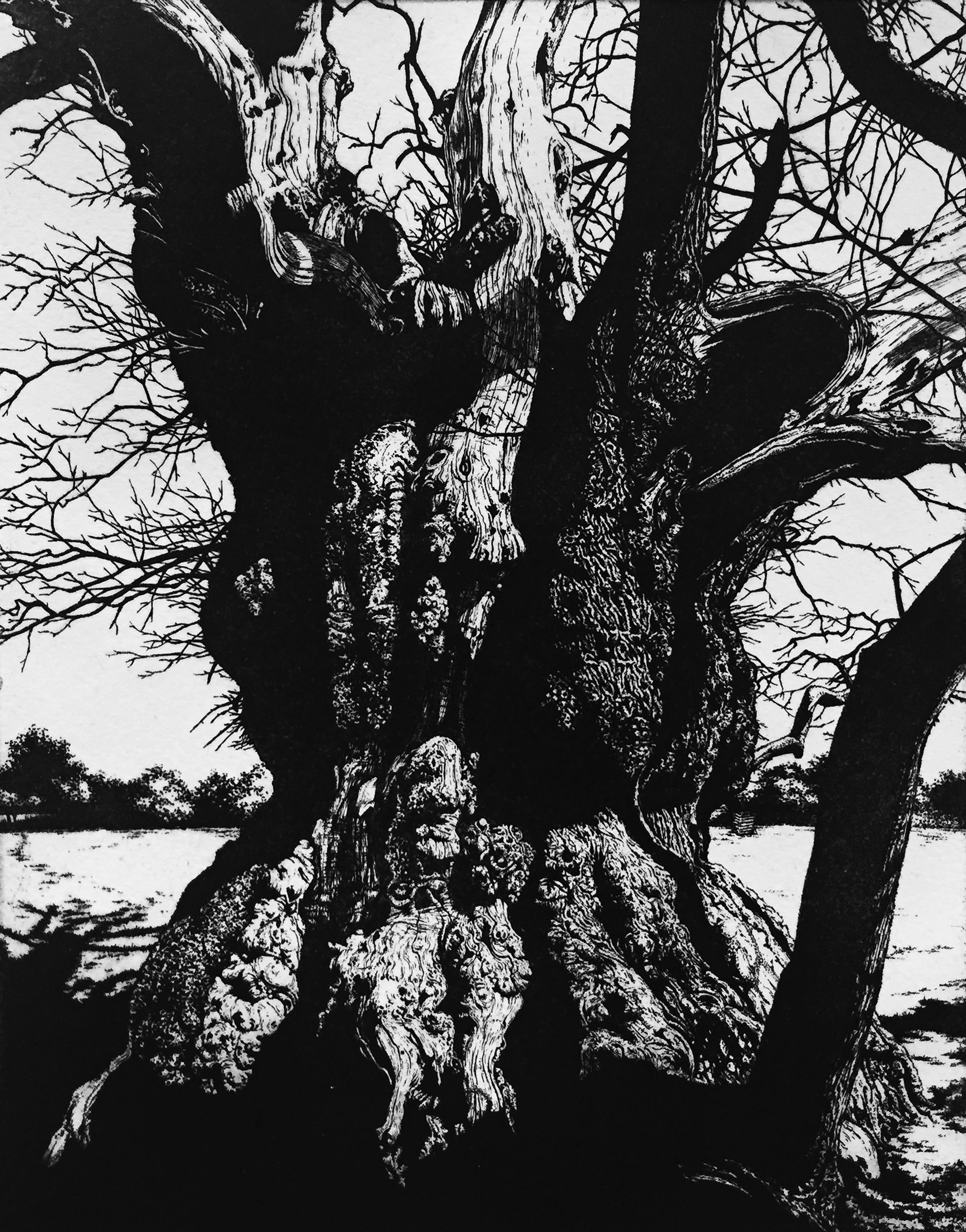 Blaze Cyan ARE
Croft Castle V
etching
£325 Framed / £255 Unframed
---
Natalie Suggitt // Exhibitions & Events Manager
The way Roger uses the medium of mezzotint in this piece is fabulous. He says for him it is like "drawing with light; the image seems to be 'in' the paper, rather than lying on the surface" and in this print it appears to be emerging from the darkness of the background and water below. This makes a strong graphic image, and yet has elements of great subtlety, such as the way the fish are not immediately noticeable as they swim in the dark water under the kingfisher's watchful eye.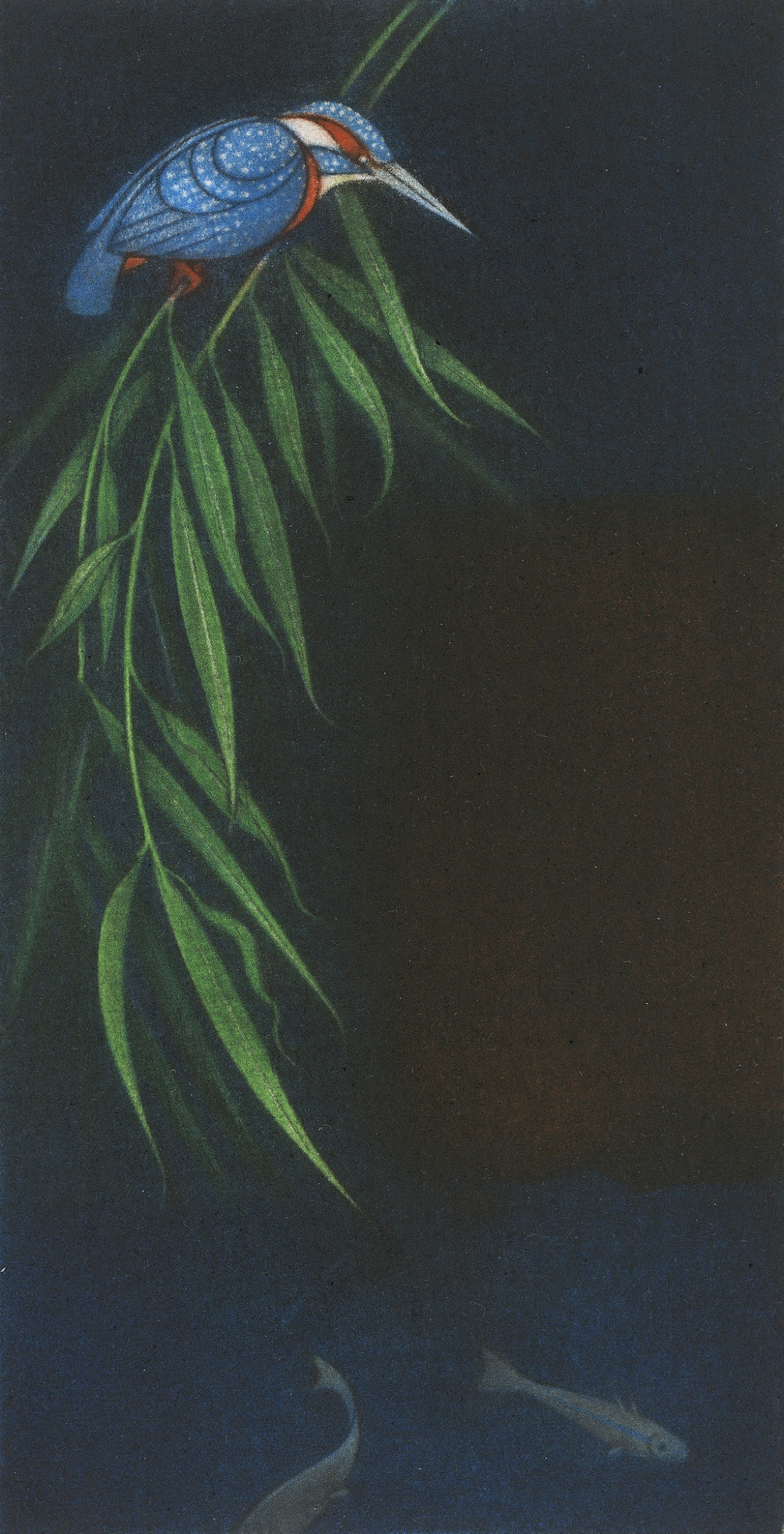 Roger Harris RE
Kingfisher
mezzotint
£350 Framed / £280 Unframed
---
Edith Dormandy // Gallery Assistant
I like the way this print is both a lovely two dimensional pattern and an evocation of deep space. It reminds me of my holidays and makes me feel nostalgic.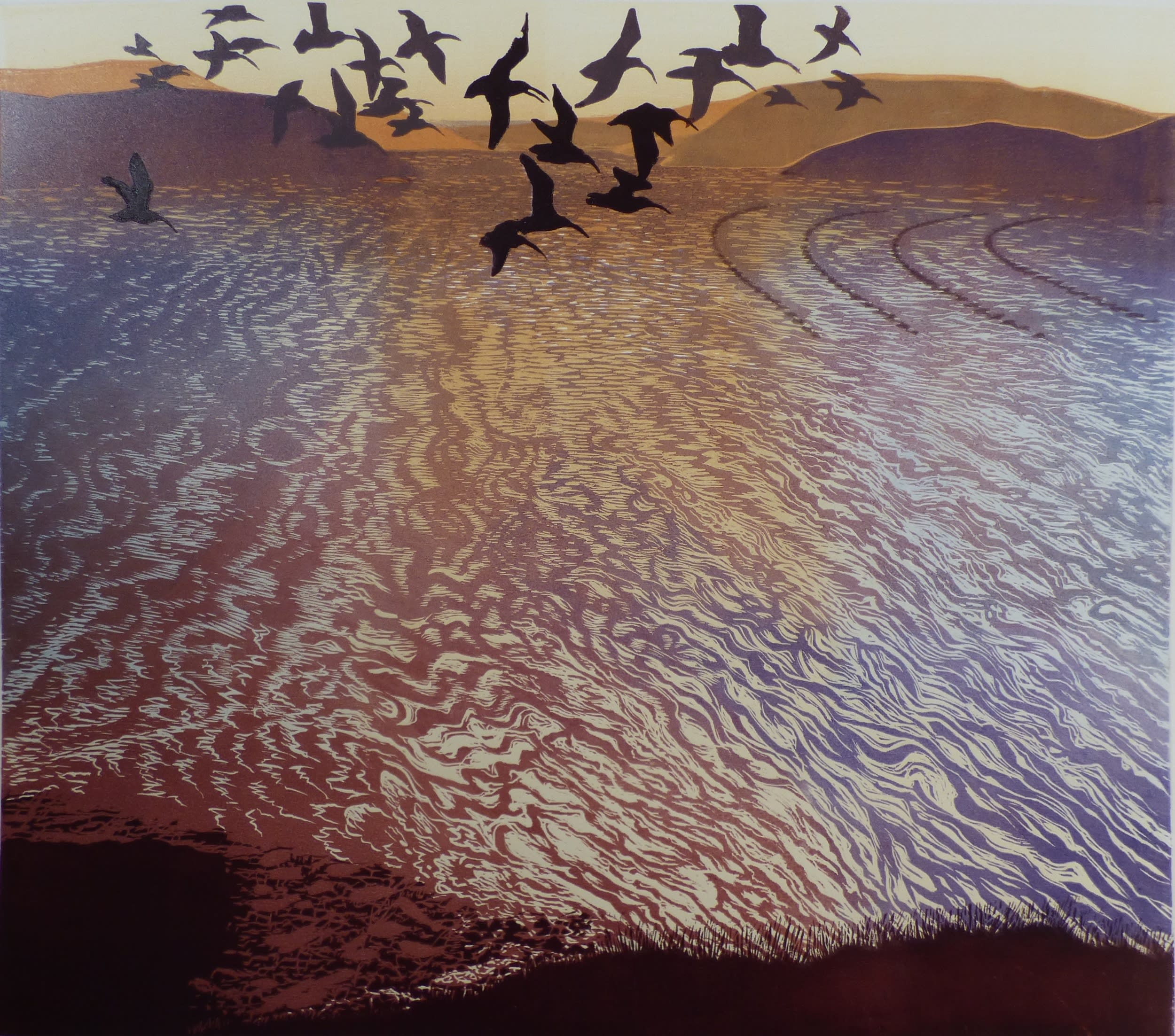 Julia Manning RE
Returning Tide
woodcut
£880 Framed / £700 Unframed
---
Fay Brown // Digital Co-ordinator
My favourite types of prints are usually those with very painterly marks and this is no exception. In person, 'Gale' is bold and striking, whilst having soft elements that draw you in for a closer look. I also love the gentle bleed of colour around each intense burst. This piece makes me want to try carborundum printing for myself.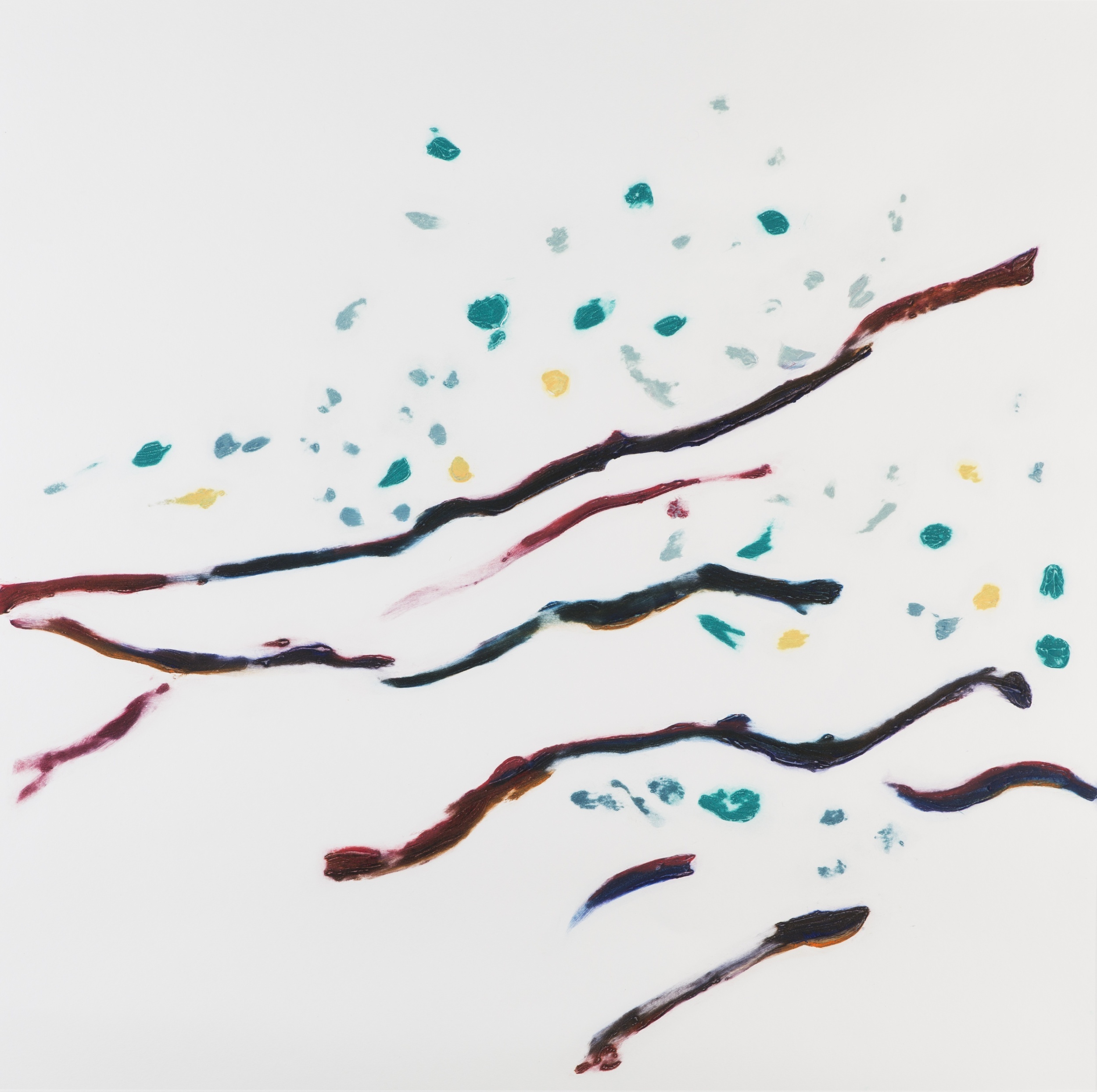 Sally McLaren RE
Gale
carborundum print
£1800 Unframed
---
Jasia Szersynska // Gallery Assistant
I have always admired and enjoyed the overlaying of transparent colours in Karen's etchings.
As soon as I saw 'The Bean Tree' I loved the atmosphere, the colours, particularly the yellows, the pink, the soft greys showing through, the textures, the composition and the open space...it is a pleasure to look at.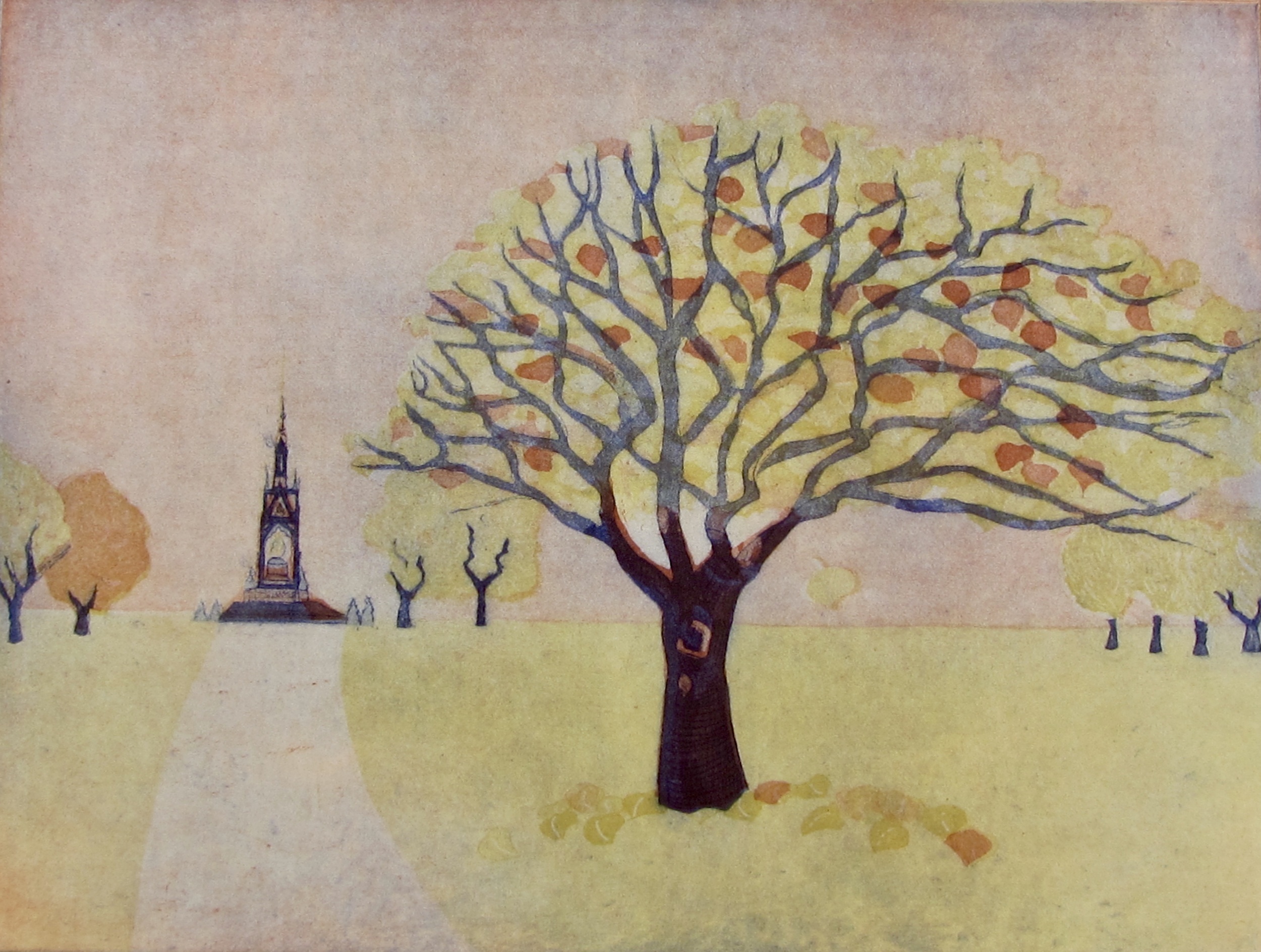 Karen Keogh RE
The Bean Tree
three plate etching
£410 Framed / £290 Unframed
May 29, 2018