The focus of Splash is watercolour. The three artists, Edward Hutchison, Janet Treloar and Kate Scott make very different work but are all committed to the view that watercolour should never be seen as the poor relation of the art world. Its unique qualities of transparency and fluidity offer limitless potential for reinvention.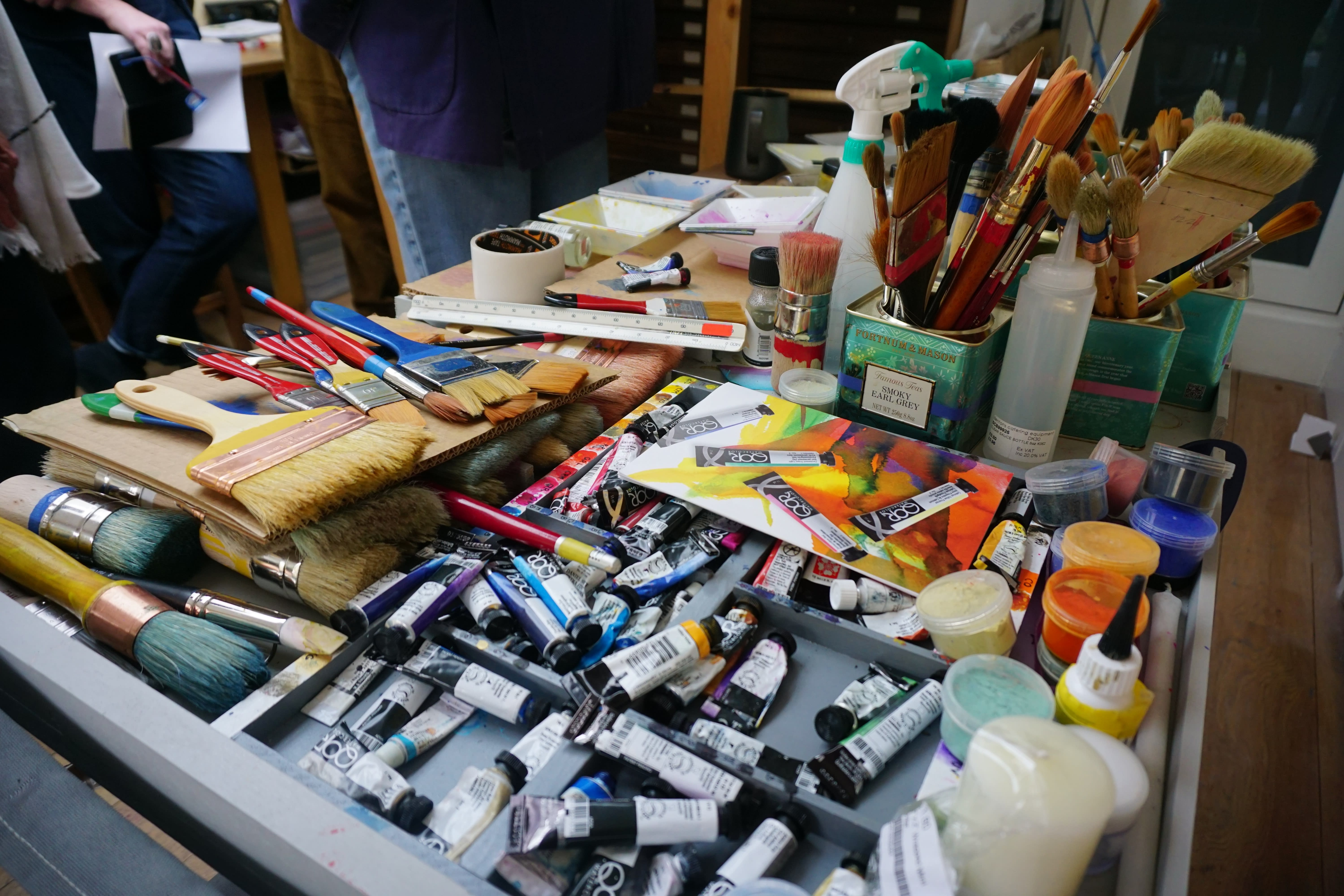 Hutchison is preoccupied by the extraordinary and magical colours achievable through multiple applications of watercolour washes. Experimentation using many different sequences of colour has lead to a delight in this aspect of the medium. Translucency allows light reflected off the base white paper to travel though multiple films of wash allowing minutely discernible variations in tone and hue. For these colours to be free and unrestrained, Hutchison employs the minimum amount of brushwork. The washes are applied as generous floods of colour, their evolving forms adding an unpredictable dynamic. Each wash is allowed to dry before the next is applied, preserving the integrity of the underlying shape; the history of the final colour is revealed through the edges of each dried wash.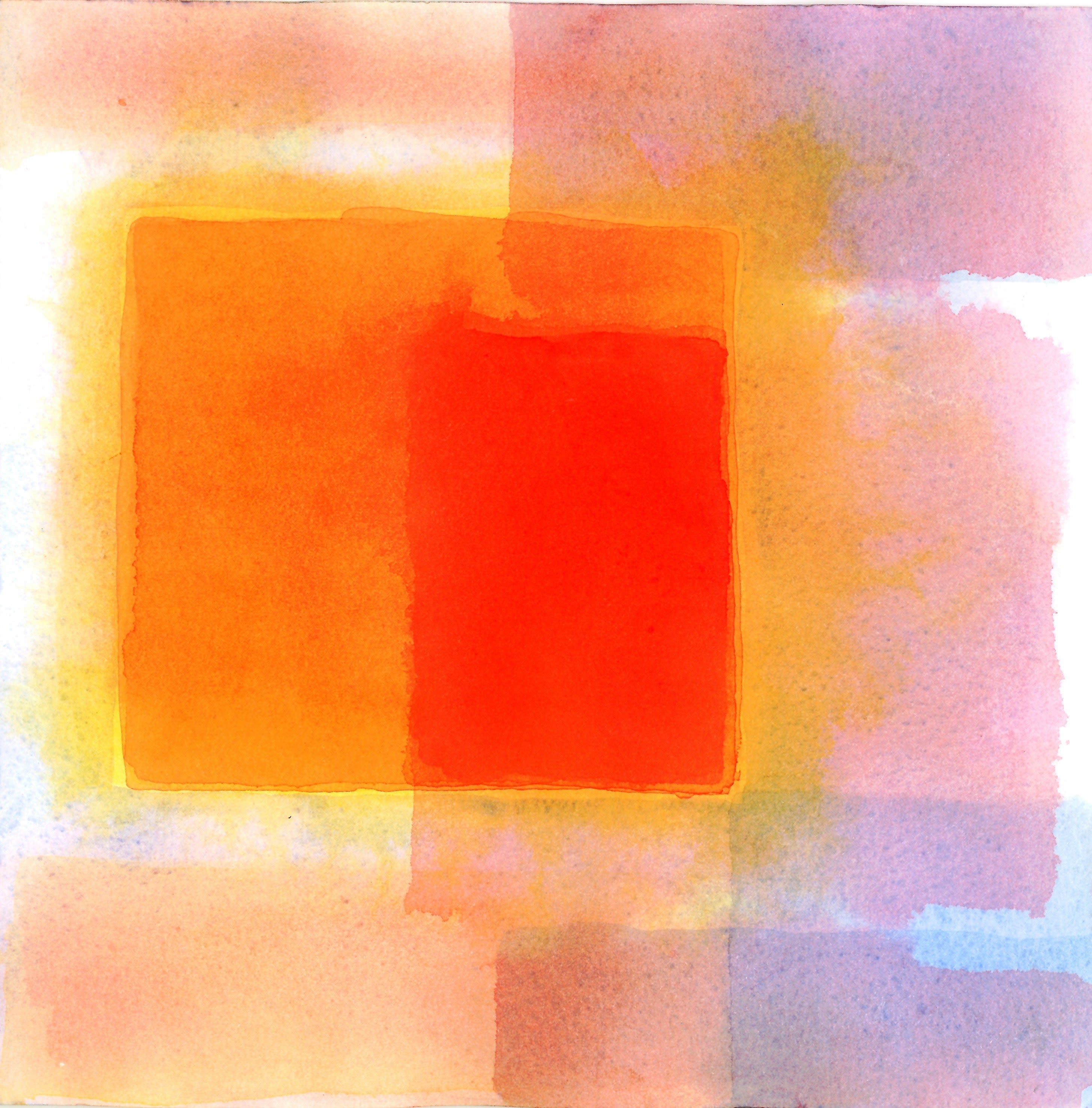 Kate Scott makes abstract collages from papers that she first creates using offset monotype techniques. Each work, whatever its size is the result of an often protracted search for an organising principle between its elements. Shape, weight, colour, tone, texture, translucency and edges are all considerations.

When invited to take part in Splash, Scott began to experiment with watercolour in her collages and was delighted with the new and exciting characteristics the medium introduced, including ever more transparent veils of colour, "bleeding edges" and a measure of accident.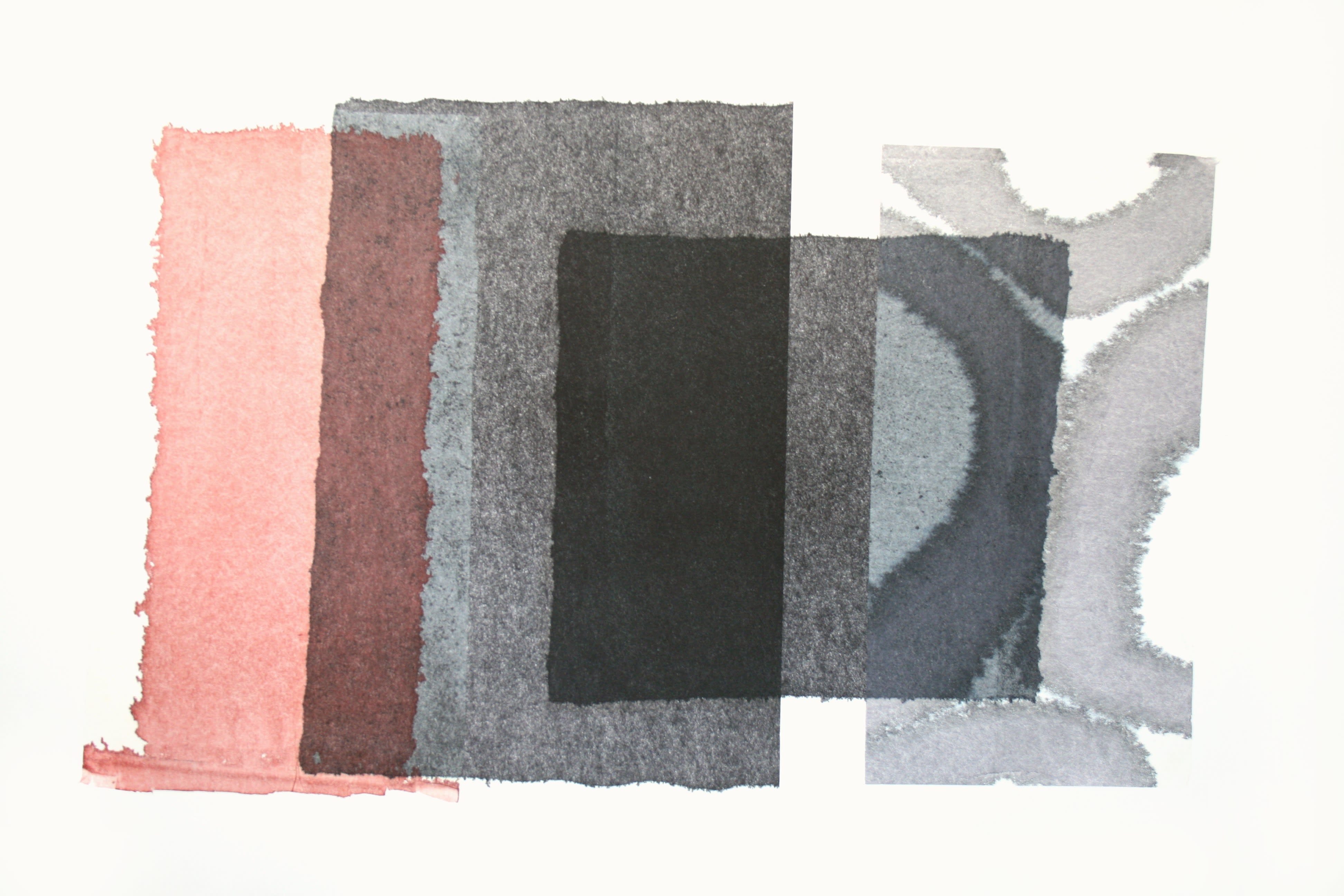 Janet Treloar writes: "Art has its own language, and maybe IS its own language, and one might agree with Herbert Read who suggested that "there is no progress in art, only reaction", and maybe this exhibition called SPLASH is itself a reaction -- a reaction to local colour, to small brushes and various other attributes of the traditional watercolour painter. Certainly in my own work here I have used watercolour's unique capacity for layering attaining to mood, whilst the line takes up the narrative. I hope it succeeds."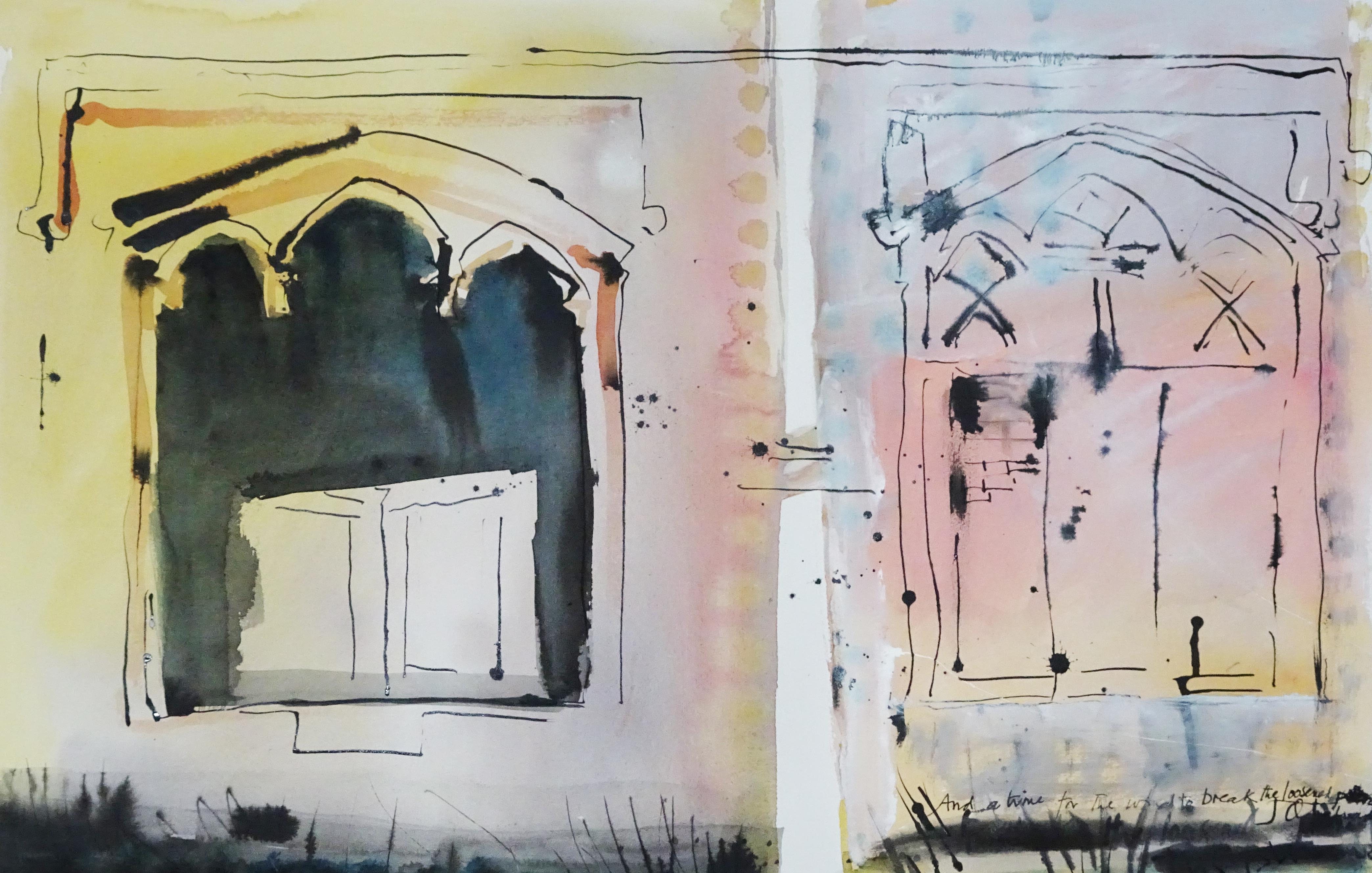 Splash is on display at Bankside Gallery, 4 - 22 July.
June 22, 2018