If "books keep you company when you're alone. They're your friends through a rainy day", why shouldn't pictures? See Bankside Gallery's selection of pictures that (we think!) reflect the wonderfully multifarious friendships with which we can be blessed.
Friendship is like a river which flows forever.
It may change its path but will never dry up.
- Reinhold Niebuhr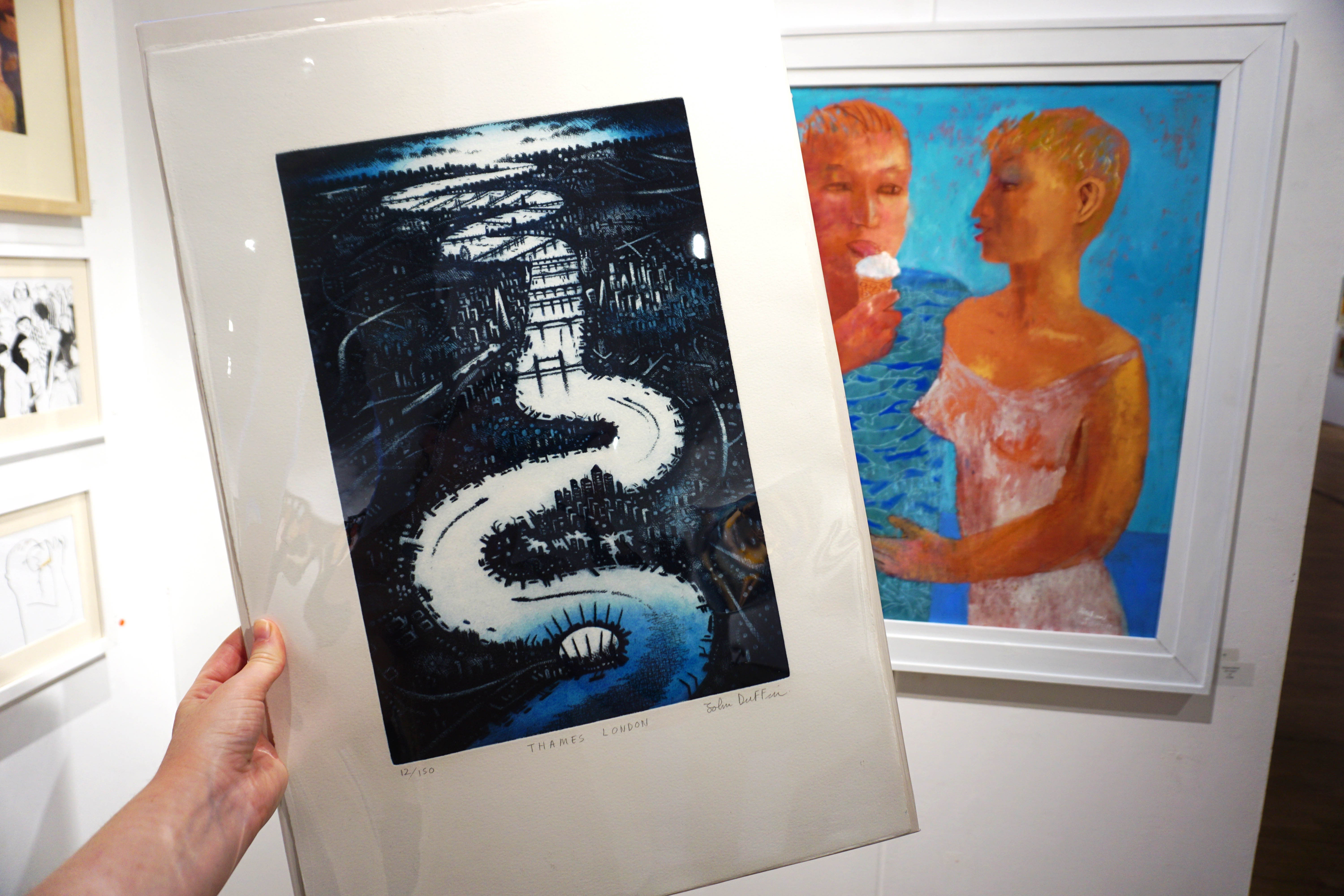 John Duffin RE
Thames London
etching
£245 unframed
---
True friendship is a plant of slow growth.
- George Washington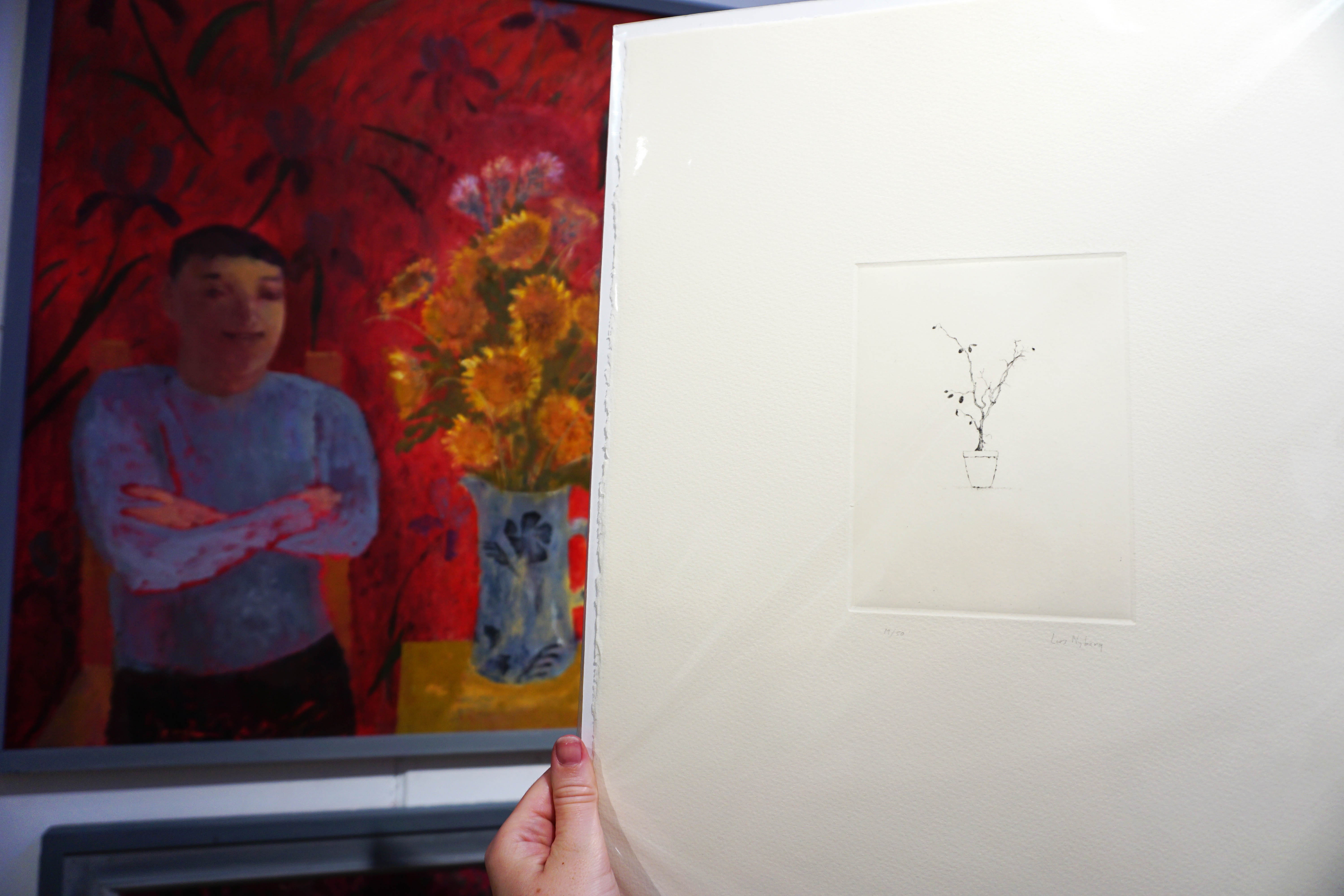 Lars Nyberg RE
Marion's Convalescent
drypoint
£150 unframed
---
Whoever said "Diamonds are a girl's best friend"
never owned a dog.
- Unknown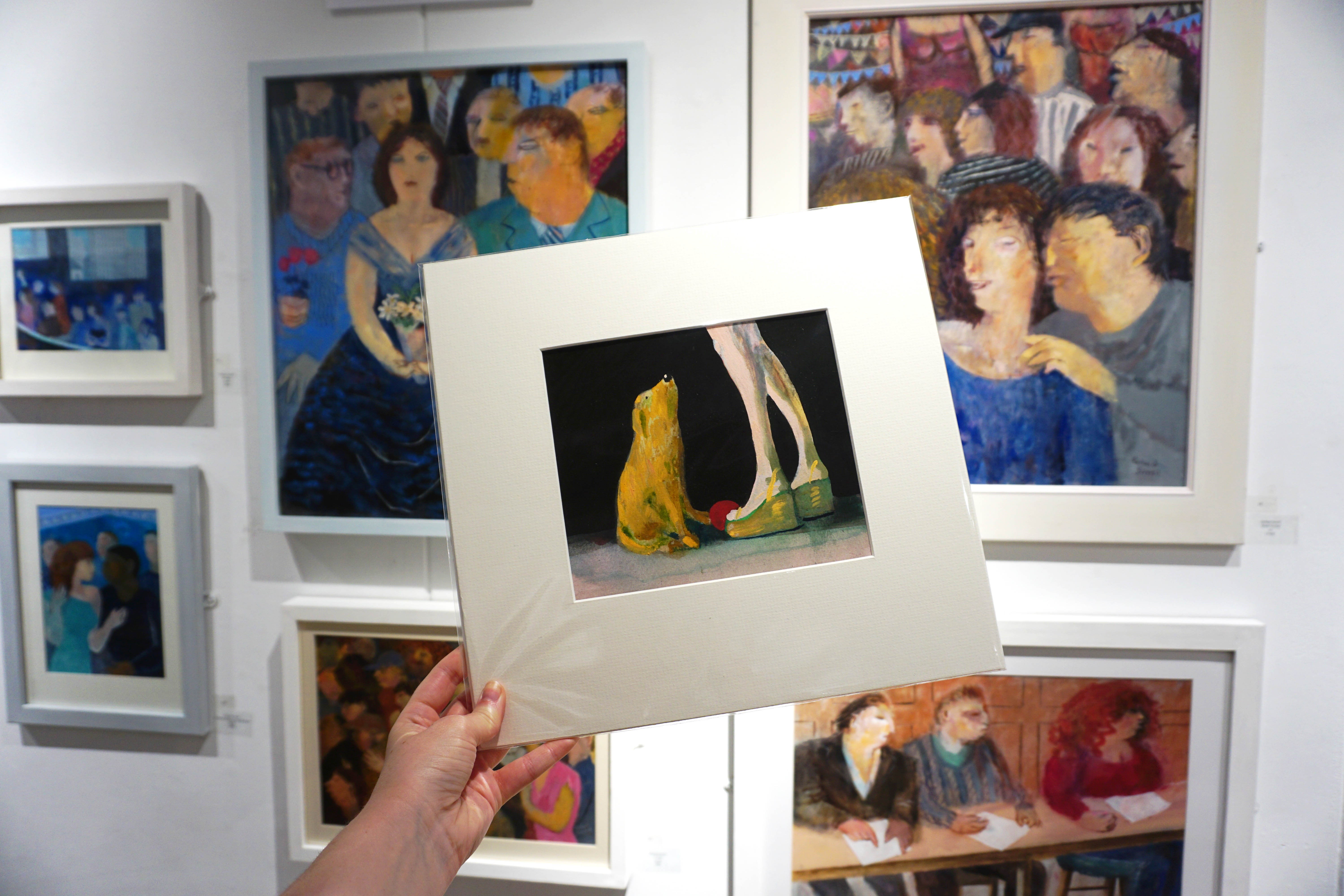 Charles Williams RWS
Dog and Red Ball
watercolour
£195 unframed
---
Time spent with cats is never wasted.
- Sigmund Freud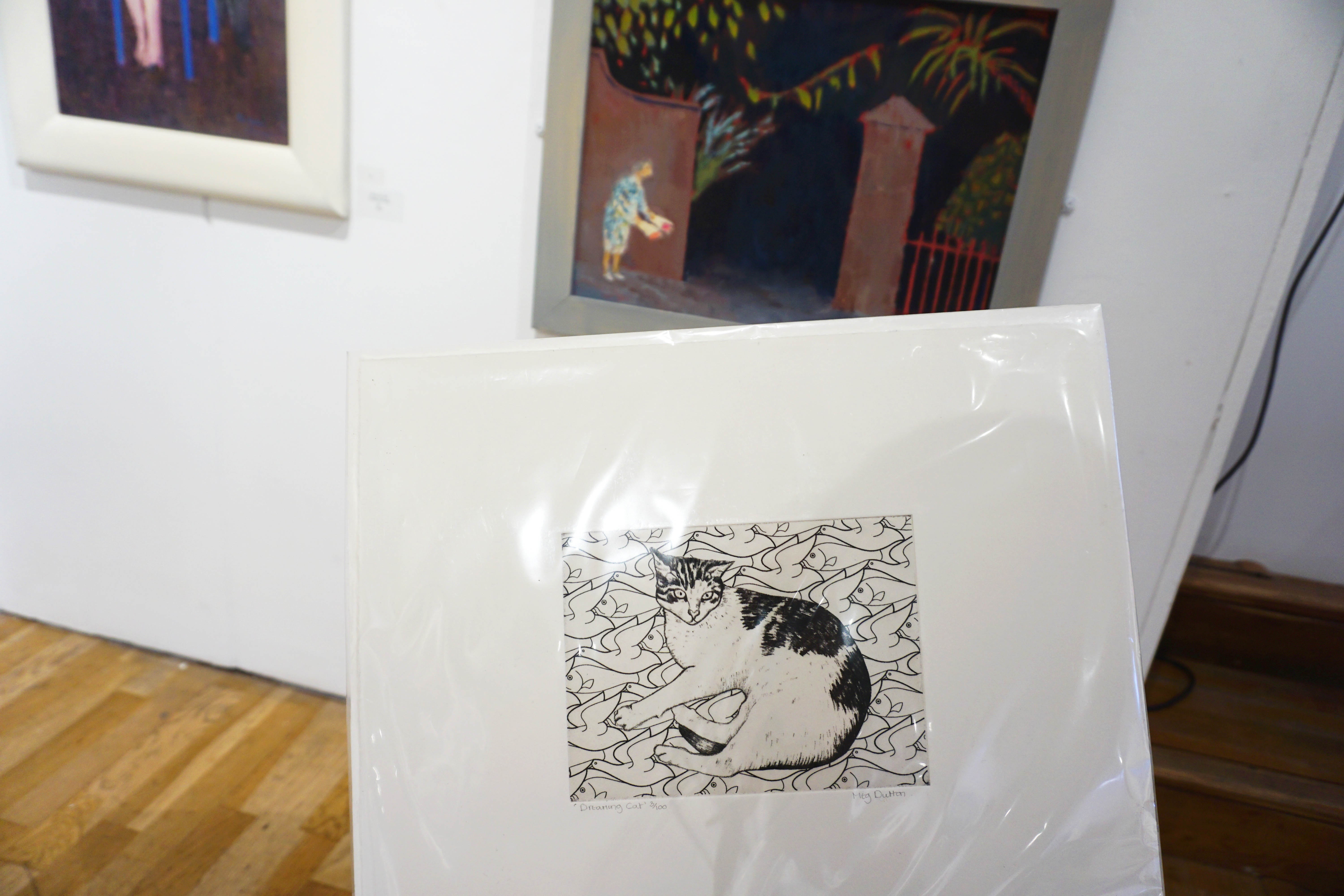 Meg Dutton RE
Dreaming Cat
etching
£175 unframed
---
Twins make the best of friends.
- Unknown
Pilar Munoz RE
Conjoined
latex, screenprint, relief stamp block
£395 unframed
---
Friends are like bras: close to your heart and there for support.

- Unknown
Sonia Martin ARE
Ace of Hearts
etching & aquatint
£125 unframed
---
Friends are God's way of apologizing to us for our families.
- Unknown
Ralph Kiggell ARE
Sumo Hold
water-based woodblock
£300 unframed
---
A true friend is someone who thinks that you are a good egg
even though he knows that you are slightly cracked.
- Bernard Meltzer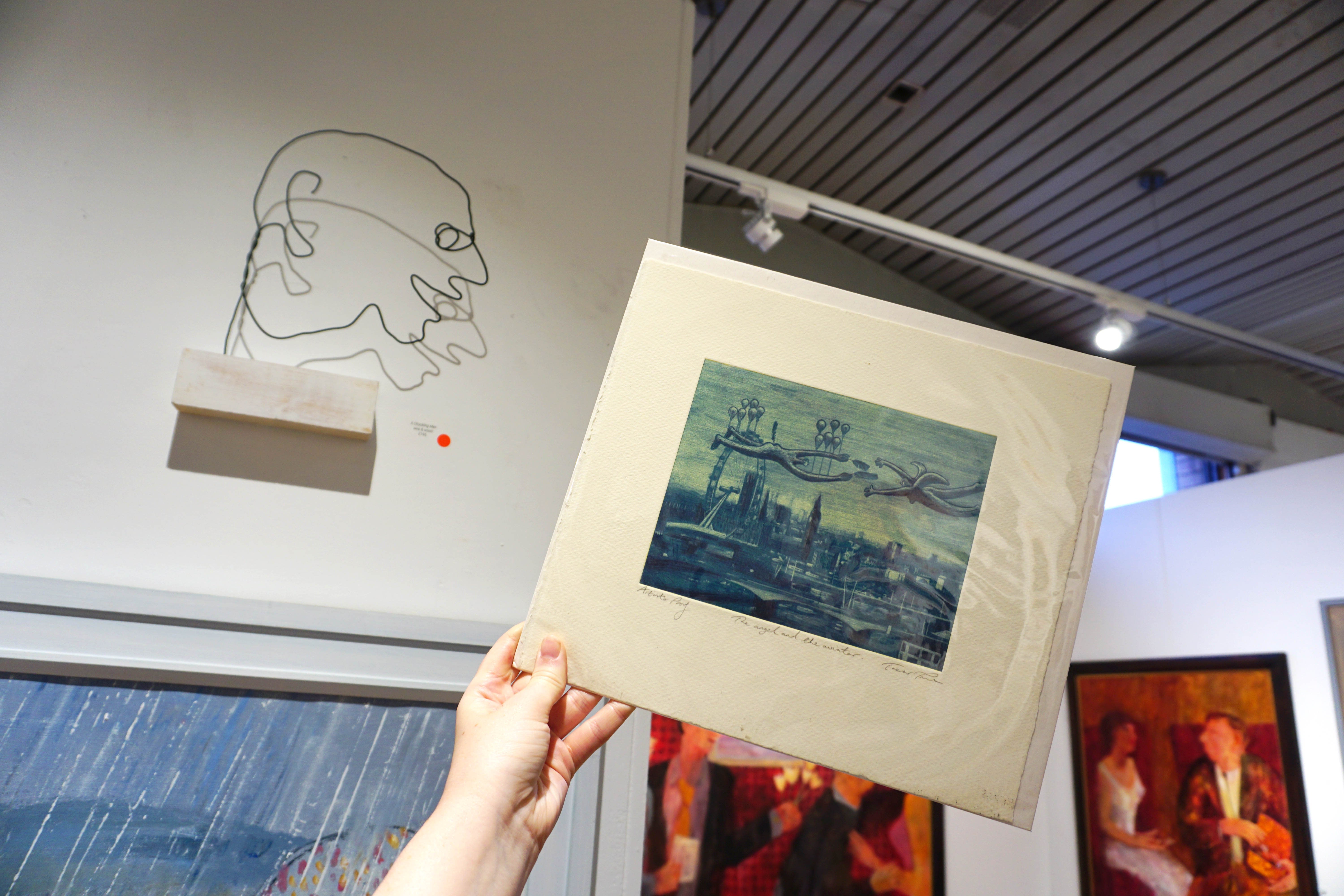 Trevor Price RE
The Angel and the Aviator
water-based woodblock
£100 unframed
---
Don't walk in front of me…I may not follow. Don't walk
behind me…I may not lead. Walk beside me
just be my friend.
- Albert Camus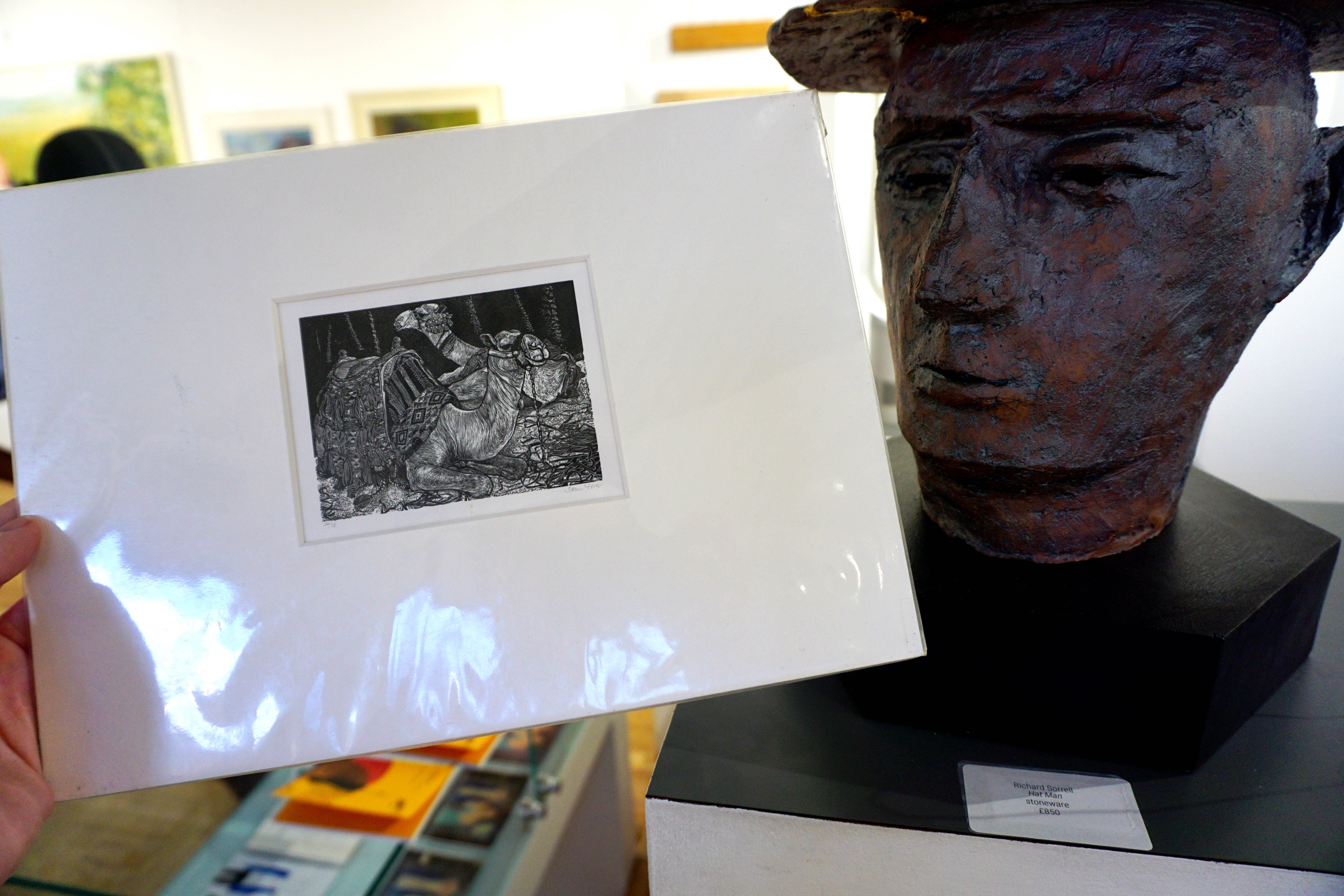 Ann Tout RE
Resting Camels
wood engraving
£85 unframed
---
Love is blind; friendship closes its eyes.
- Friedrich Nietzsche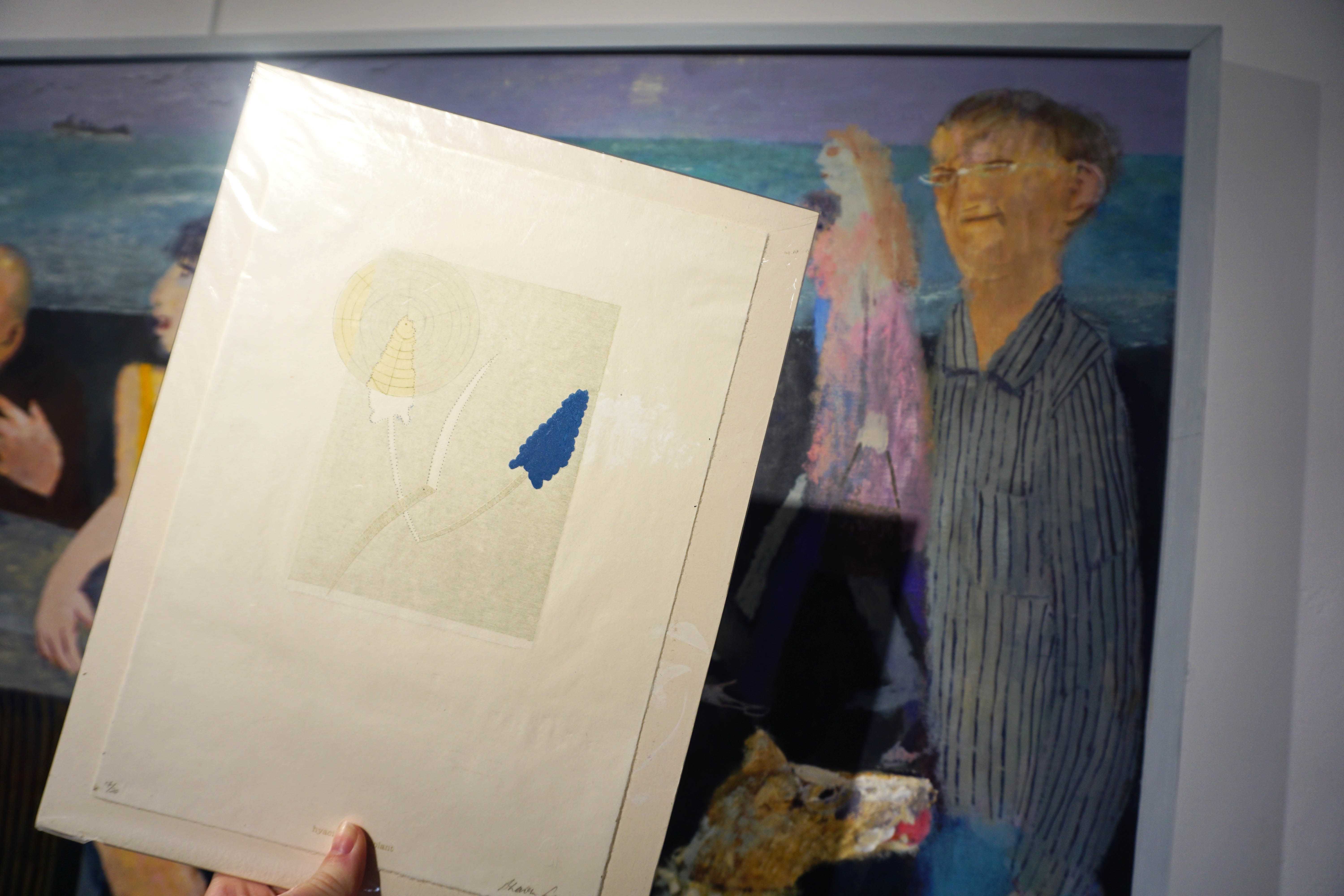 Sharon Lee RE
Hyacinth Transplant
lithograph, chine colle, cutting
£170 unframed
---
Good friends help you to find important things when you
have lost them… your smile, your hope and your courage.
- Doe Zantamata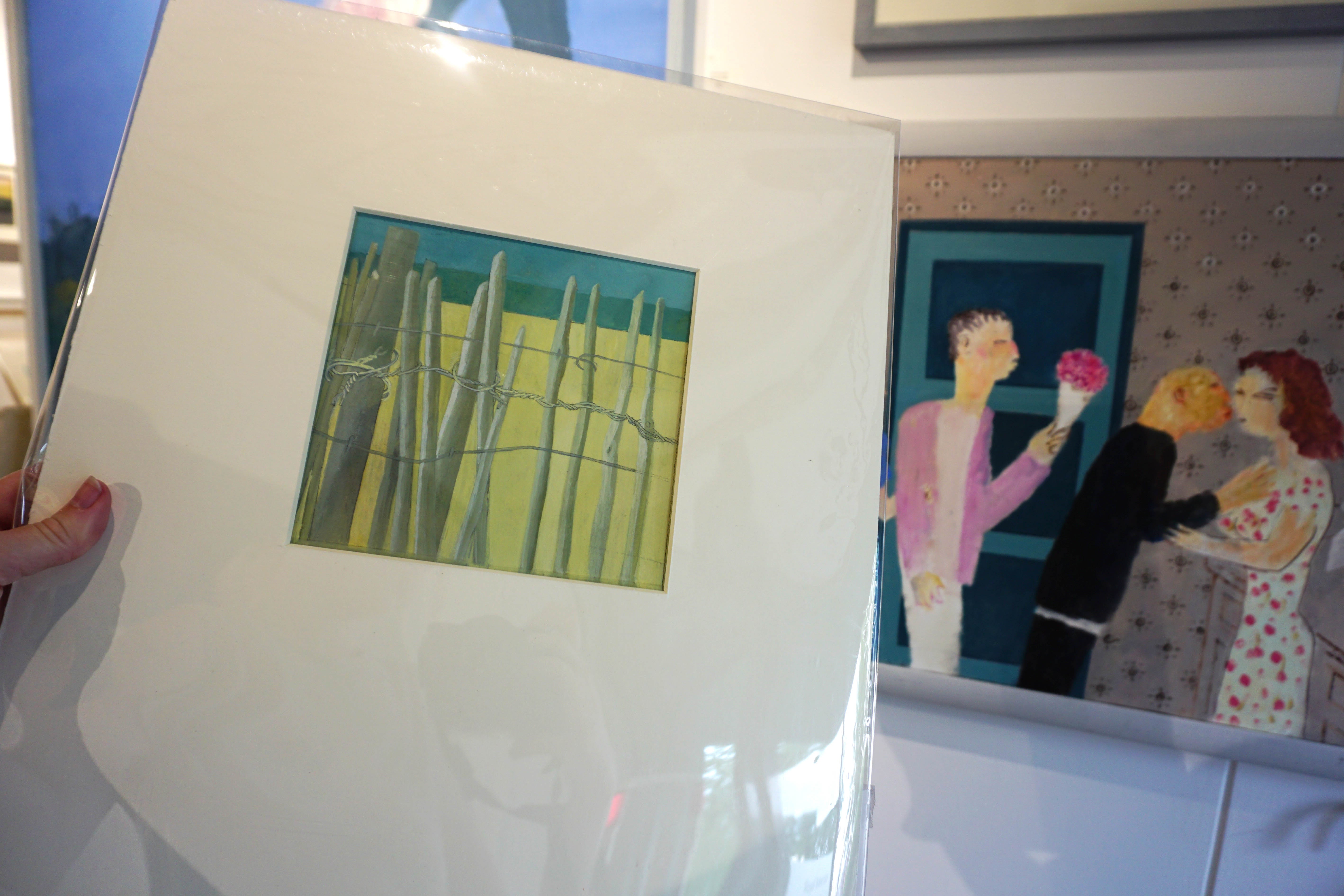 Wendy Jacob RWS
Beach Fencing
gouache
£250 unframed
---
More like this on the Blog...
Read: 7 Artworks for Cat Lovers: International Cat Day
Read: #BanksideBrowsers: The Art of Love
Read: 8 must-haves for animal lovers
Read: International Friendship Day: Artworks that make us feel friendly
The small print (if you're interested!): the original idea for Friendship Day came from Hallmark Cards in the 1930s. Originally celebrated on 2nd August, the day was largely viewed cynically by the public as a money-making exercise, sales of friendship day cards did not take off in Europe and by the mid-1940s the day had faded into obscurity in the USA. The idea of a day to honour friendship was, however, adopted by a number of countries in Asia where it remains a popular custom to reserve a day for celebrating friendships and the exchange of gifts between friends. Behind it there's an interesting and valuable concept: by making friends with more people, there's less chance of injustice, war, poverty.
"Through friendship — by accumulating bonds of camaraderie and developing strong ties of trust — we can contribute to the fundamental shifts that are urgently needed to achieve lasting stability," explains the UN.
July 26, 2018