We regularly ask the staff of Bankside Gallery to choose their favourite artworks in exhibitions. For Off the Wall, our annual summer exhibition with works by artists of the Royal Watercolour Society and Royal Society of Painter-Printmakers, we've decided to look to representatives of local businesses to see what their choices are...
I chose this painting for the use and depth of colour, especially the blackness which I would not associate with watercolour work. I also like the abusurd inclusion of the monkey. Who wouldn't want a primate joining them for dinner?
The End of the Meal
watercolour & gouache
Sold
---
We initially picked this piece because the dogs looked so happy, bounding around in nature and colour. And we are dog people so we were instantly drawn to the piece. Then we met the artist and he went deeper into the picture with us, pointing out layers, patterns and colours that we had not previously explored. That explanation and passion from the artist about his work made us love our choice even more!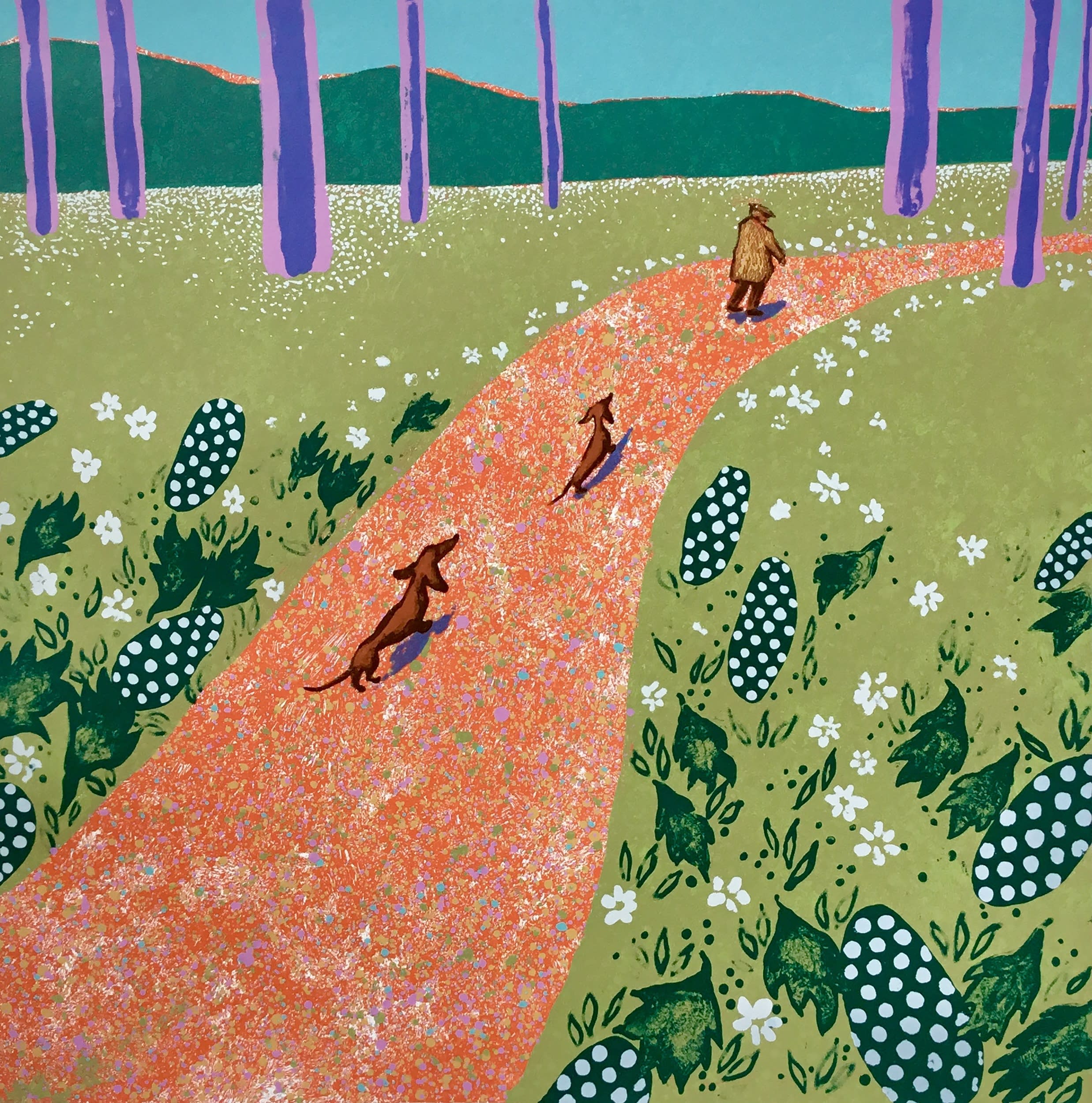 Hockney's Dogs
silkscreen
£550 Framed / £450 Unframed
---
I love this tree. It oozes character. It has growths called burrs growing from it which will be produce beautiful figurative wood one day when it no longer stands.
Ightham Mote
etching
£325 Framed / £255 Unframed
---
I was intrigued to discover that the more I wondered round Bankside Gallery, the more I loved abstract painting. I suppose that within my career we too work with bold colours, shapes and textures, which is what immediately drew me to the painting.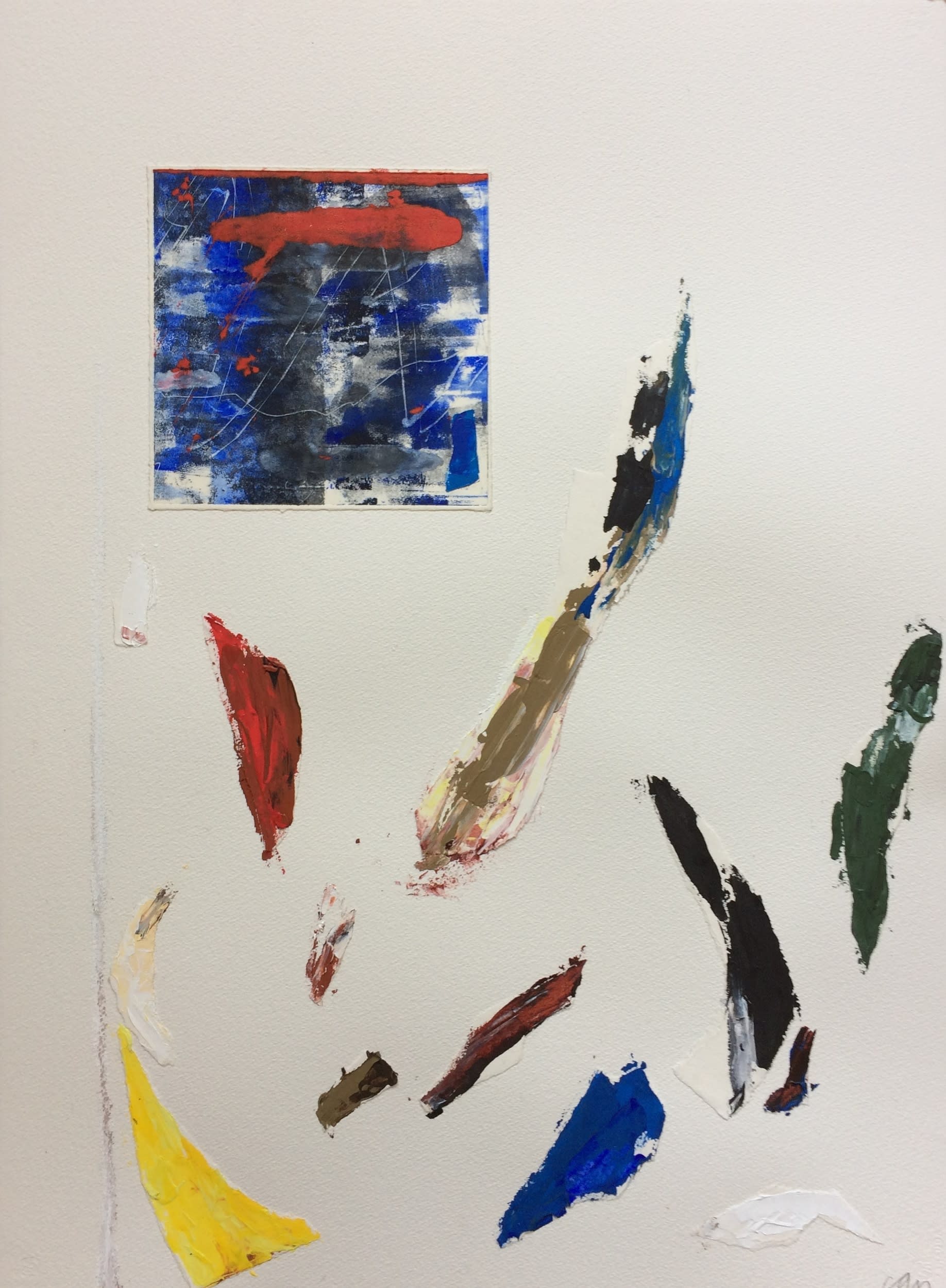 Genere
watercolour, monoprint & collage
£2200 Framed
---
A great piece of work and as roasting coffee is a skill akin to Alchemy we thought this piece was rather fitting!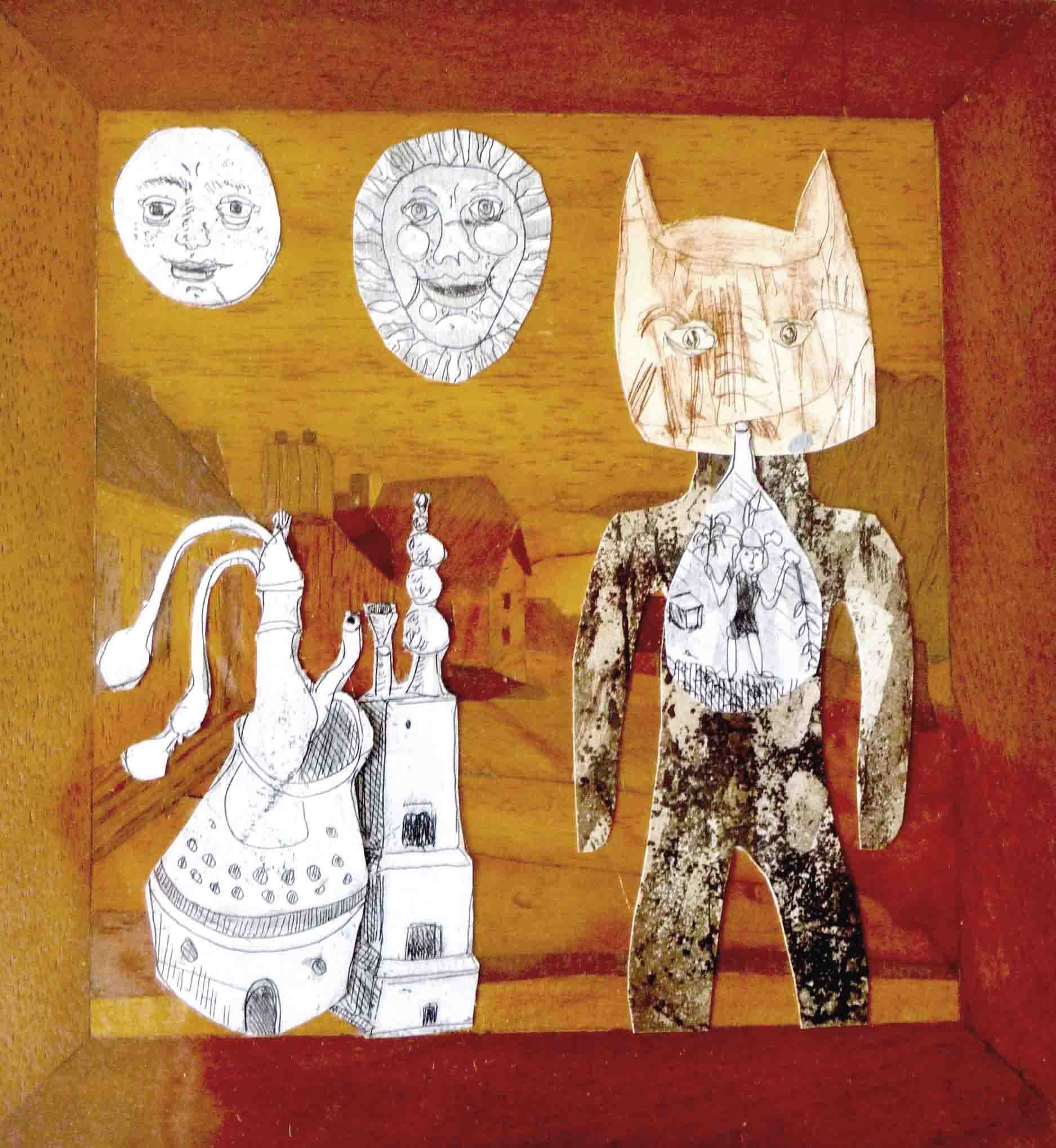 The Alchemist
mixed media
£185 Framed
---
This has great depth and a feeling of nostalgic familiarity. After our recent tour explaining the processes behind the works in Off the Wall we appreciate this even more. It reminds us a little of Bankside's historic streets like Copperfield Street.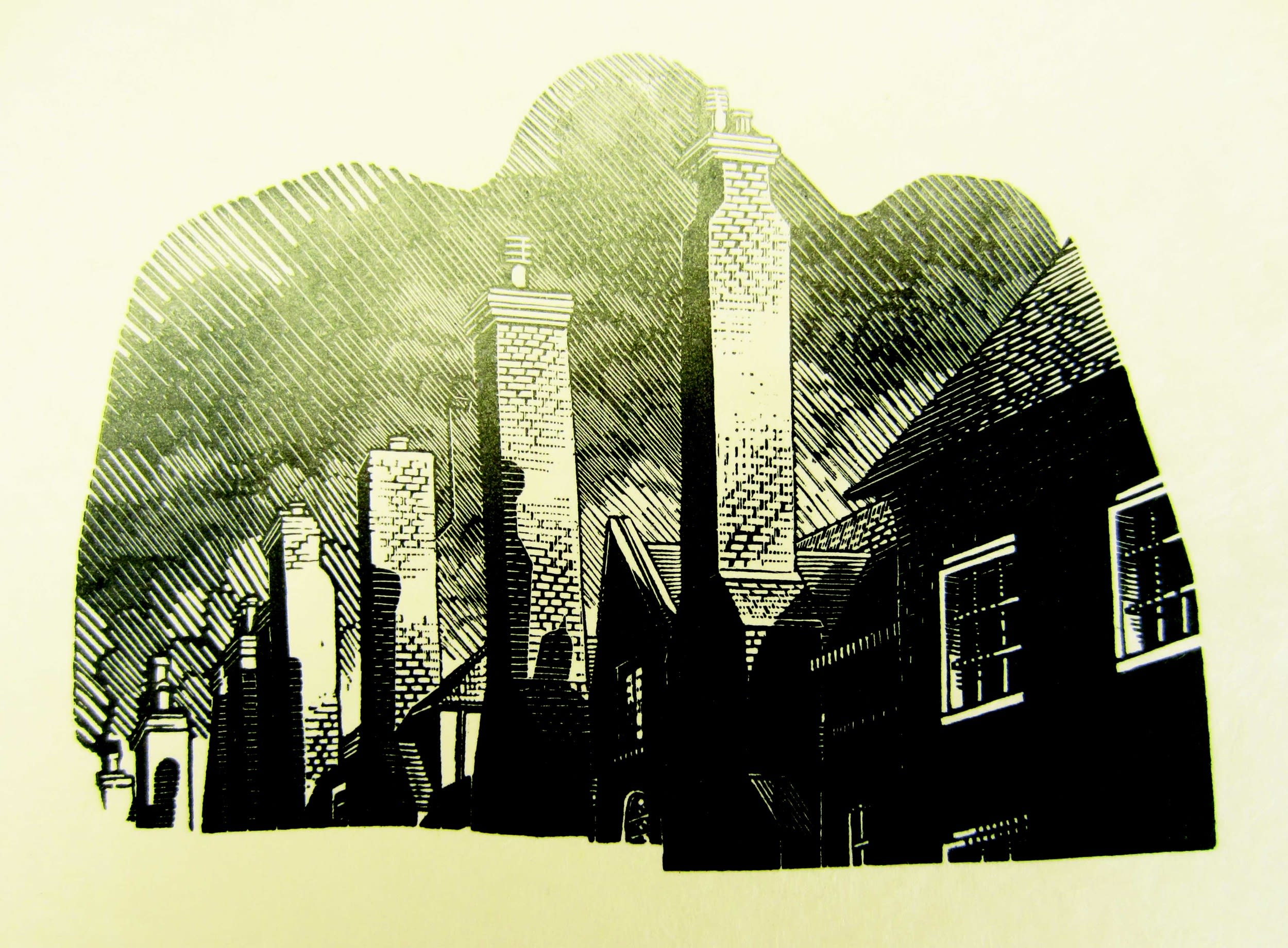 Approaching Storm
wood engraving
£250 Framed / £150 Unframed
August 20, 2018