Richard Russell // Weekend Gallery Manager
I was taken with Robin Richmond's 'Hesperides'. A large haunting image of an expanse of wilderness, painted in a tactile manner using acrylic and sand amongst other mediums. Its dark brooding colours and impending storm draws me into it and my imagination pictures the vast dramatic coastline of Scotland. The splash of blue (a wee loch) lifts the sombre heather foreground (and almost dances) in a shaft of sunlight leaking through the rain fueled clouds.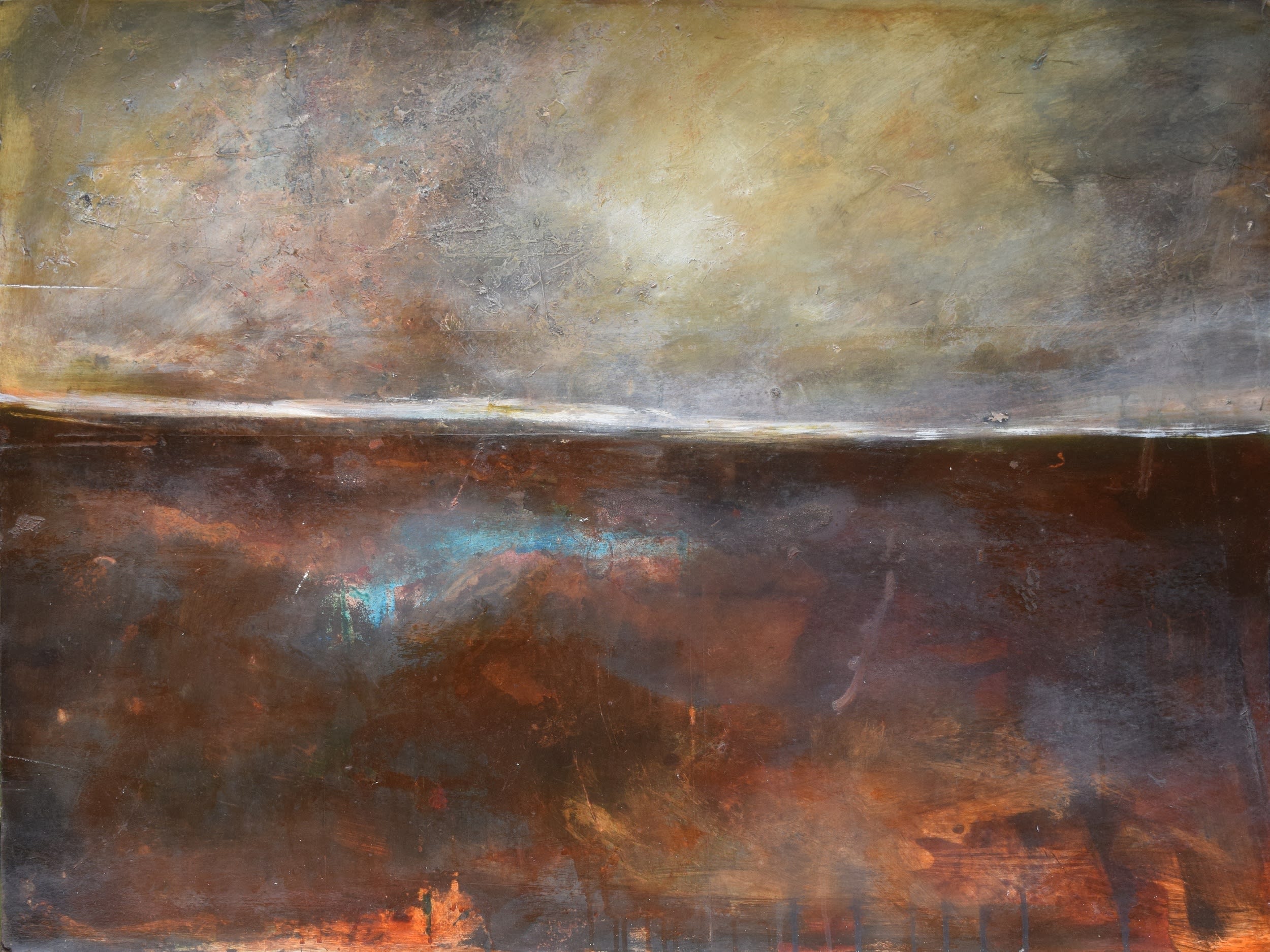 Robin Richmond ARWS
Hesperides
acrylic, ink, brou de noix, lava sand & watercolour
£3350 Framed
---
Natalie Suggitt // Exhibitions & Events Manager
This scene of day to day urban life is full of rugged charm. The artist has created wonderful texture with his use of the paint and there is a huge amount of detail in this work. The reflections in the windows of the building give a sense of where the viewer is placed and makes you feel that you are stood within the painting. Maybe it is this that makes the gaze of the few people in the middle of the scene looking back towards the viewer so arresting.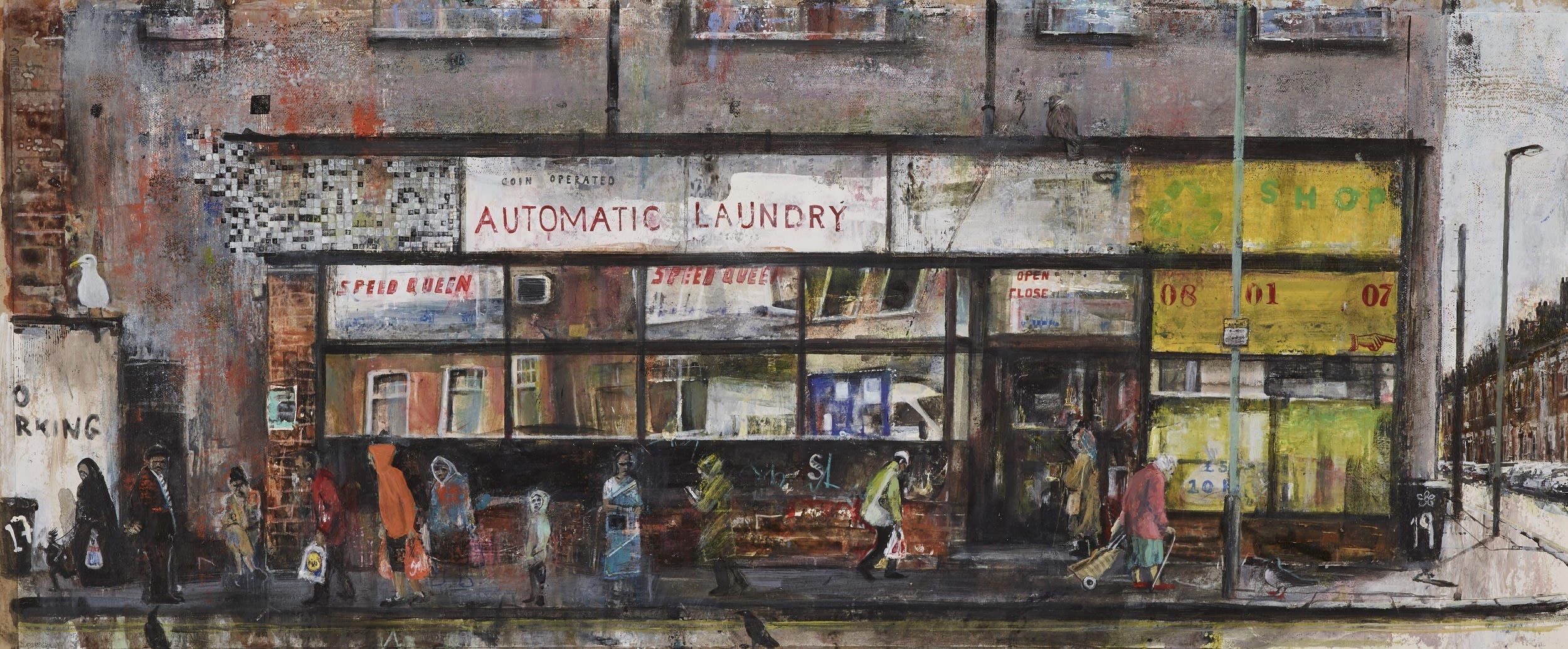 Akash Bhatt RWS
Saturday
acrylic
£3200 Framed
---
Edith Dormandy // Gallery Assistant
I like the way this is both comic and unsettling. It is evidently a contemporary, domestic portrait, but the monkey and the gold remind me of early modern court paintings (eg. Queen Henrietta Maria with Sir Jeffrey Hudson by Van Dyck) where monkeys could be interpreted as representing uncontrolled human nature.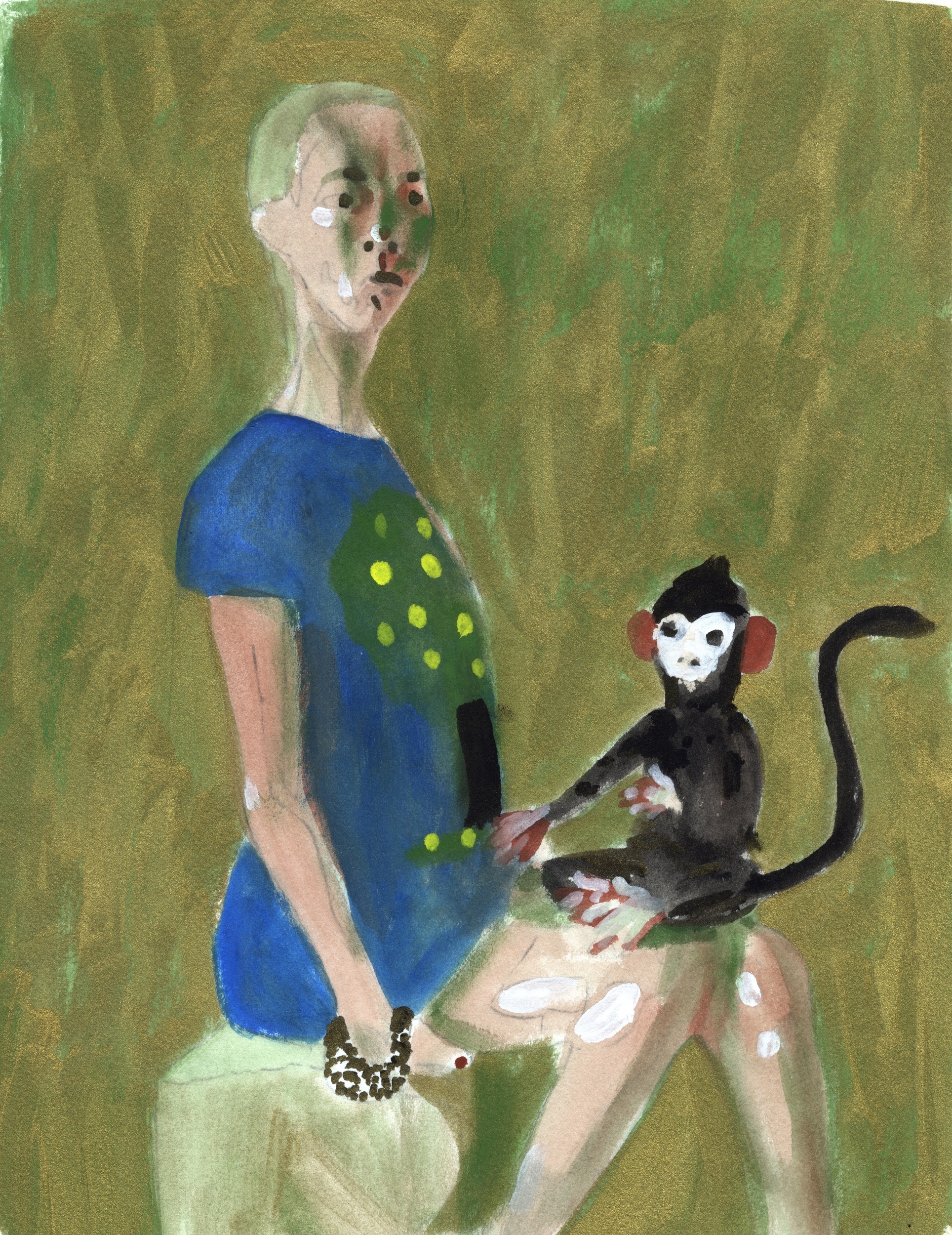 Charles Williams RWS
Laura with her Monkey
gouache
£610 Framed
---
Sali Davies // Weekend Gallery Manager
I'm familiar with her printmaking, and her watercolour work has taken her in a new, more flowing direction. I've been fascinated by feathers since I was a child, and I relish the delicacy and restraint of her sparing palette. It's a very serene, liveable-with piece!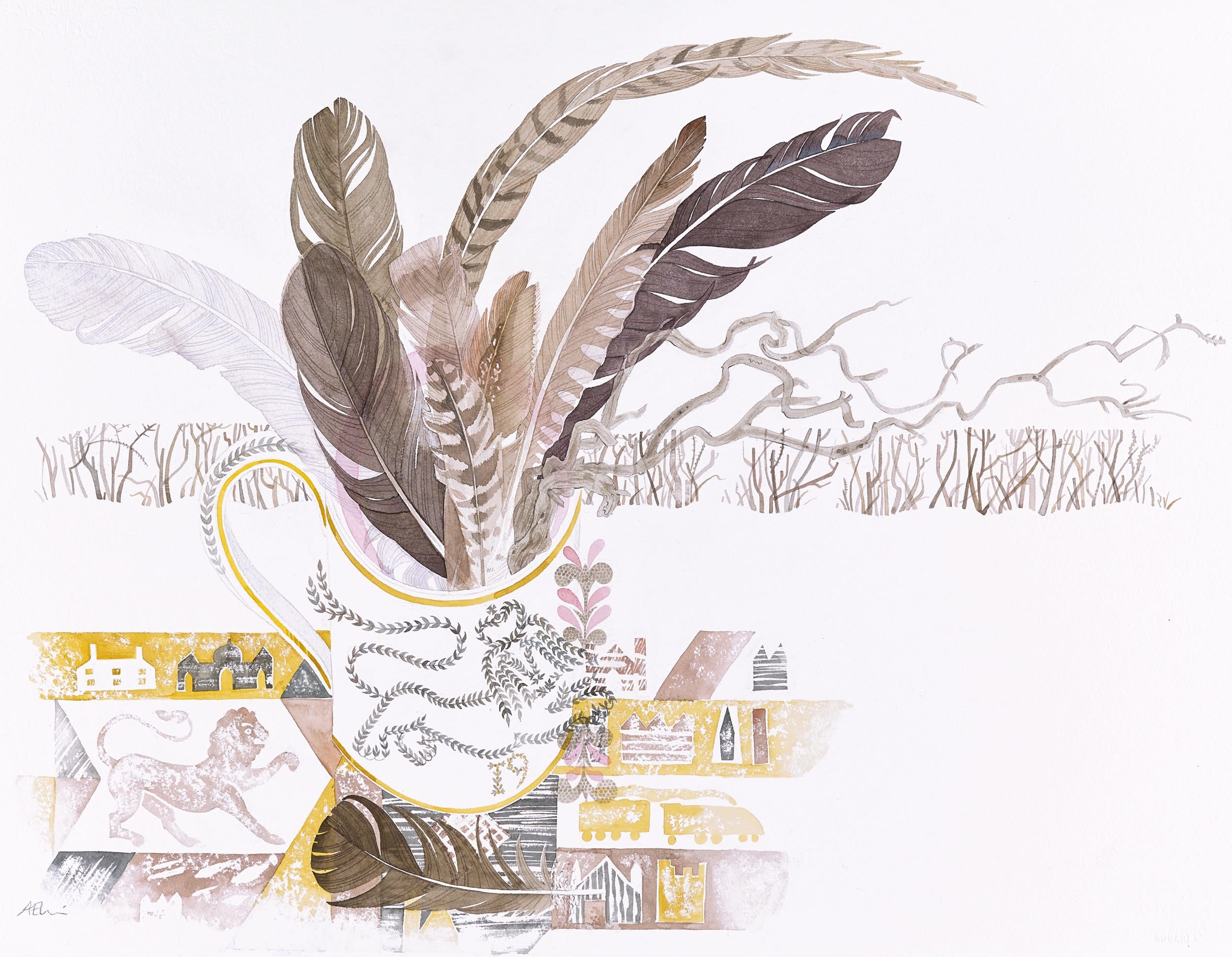 Angie Lewin RWS RE
Lions and Feathers, Glenarder
watercolour
£2150 Framed
---
Fay Brown // Digital Manager
I'm usually drawn to works with lots of detail but the simplicity of this piece really appeals to me. I suppose by some it could be perceived as being almost sinister but there's something about it that just brings a smile to my face. There's something quite hopeful about a flower flourishing in the darkness.
Martin Leman RWS
Midnight Flower
acrylic
£850 Framed
The Colour of Water by artists from the Royal Watercolour Society continues at Bankside Gallery until Saturday 3 November.
October 11, 2018