During this period of Lockdown, Mychael Barratt PPRE Hon. RWS has been keeping us entertained with an art book a day from his newly alphabetised book shelves. We have brought you a recap of one of our all-time favourites: Pieter Bruegel.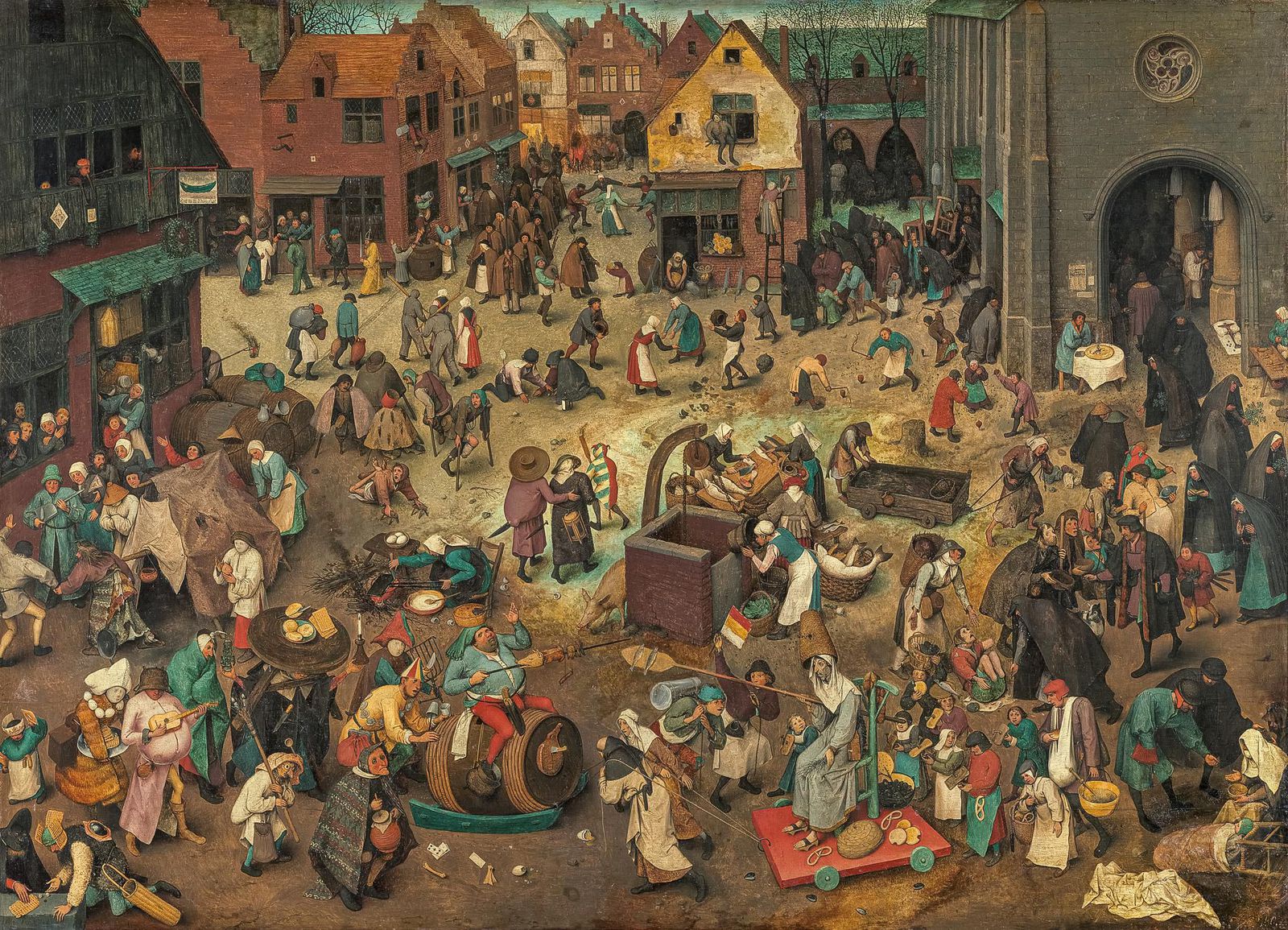 "Pieter Bruegel the Elder was the greatest painter of the Dutch Renaissance. He was renowned for his landscapes and heavily populated genre paintings, both of which he carried out in oil paint on very large wooden panels.
"The book that I have is a catalogue that accompanied the literally once in a lifetime retrospective at the Kunsthistorisches Museum in Vienna that marked the 450th anniversary of his death. They have the world's largest collection of Bruegels to start with but managed to amass a staggering number of other works including, for the first time seen together in 353 years, 4 of the 5 existing 'seasons' paintings. There were actually 6 originally, each one covering a two month period rather than strictly a season. One is so comprehensively lost that not even a rough sketch or a description remains and another is in the Metropolitan Museum of Art in New York and was deemed too fragile to travel. These paintings are almost heartbreakingly beautiful in the flesh and the catalogue does them great justice.
"At a time when most of his contemporaries were painting either religious subjects or portraits, Bruegel's paintings of rustic peasant scenes were seen as quite revolutionary. He also referenced historical motifs and themes from illuminated manuscripts. The exhibition also a room devoted to his tools and techniques and a huge number of pen and ink drawings and engravings.
"I walked into the exhibition having huge respect for Bruegel's work but came out six hours later with a new name amongst my absolute favourites. One of the enduring debates beyond the actual date of his birth (which vary by up to five years) is the spelling of his name, but as he made a conscious decision to drop the 'h', that's good enough for me. Mr Bruegel, I salute you!"
---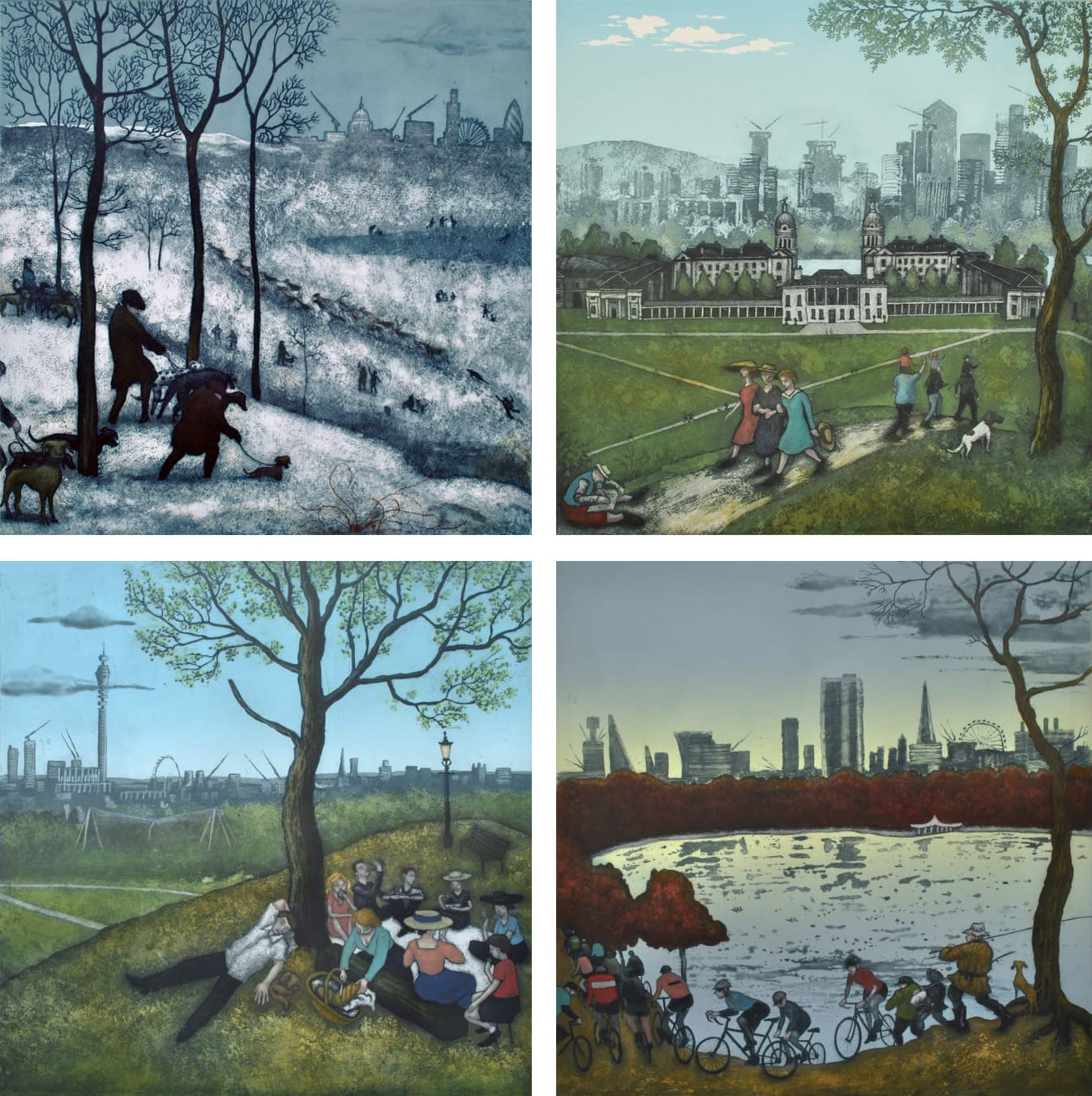 Top left: Mychael Barratt PPRE Hon. RWS, Richmond Park - Winter, after Bruegel, etching
Top right: Mychael Barratt PPRE Hon. RWS, Greenwich Park - Spring, after Bruegel, etching
Bottom left: Mychael Barratt PPRE Hon. RWS, Primrose Hill - Summer, after Bruegel, etching
Bottom right: Mychael Barratt PPRE Hon. RWS, The Serpentine, Hyde Park - Autumn, after Bruegel, etching
June 4, 2020