Struggling to find FREE or alternative family fun over the Easter Holidays? Bankside Gallery can offer just that. We are situated on the Thames Path right next to Tate Modern and the south entrance to Blackfriars station:
1. The Royal Watercolour Society's exhibition New Work | New Year is full of colourful and detailed paintings. Admission is FREE and the exhibition is not enormous so young minds will still keep their concentration. Why not fill in our Children's quiz whilst you look at the exhibition. Those with complete and correct answers win an Easter egg.
2. Come to a FREE family drop-in art workshop between 11am – 4pm on Wednesday 11 April at Bankside Gallery. Entitled Spectrum: Fun With Watercolour, professional artists will be on hand to offer advice. No need to book. Just turn up during the running time. Art materials and inspiration will be provided!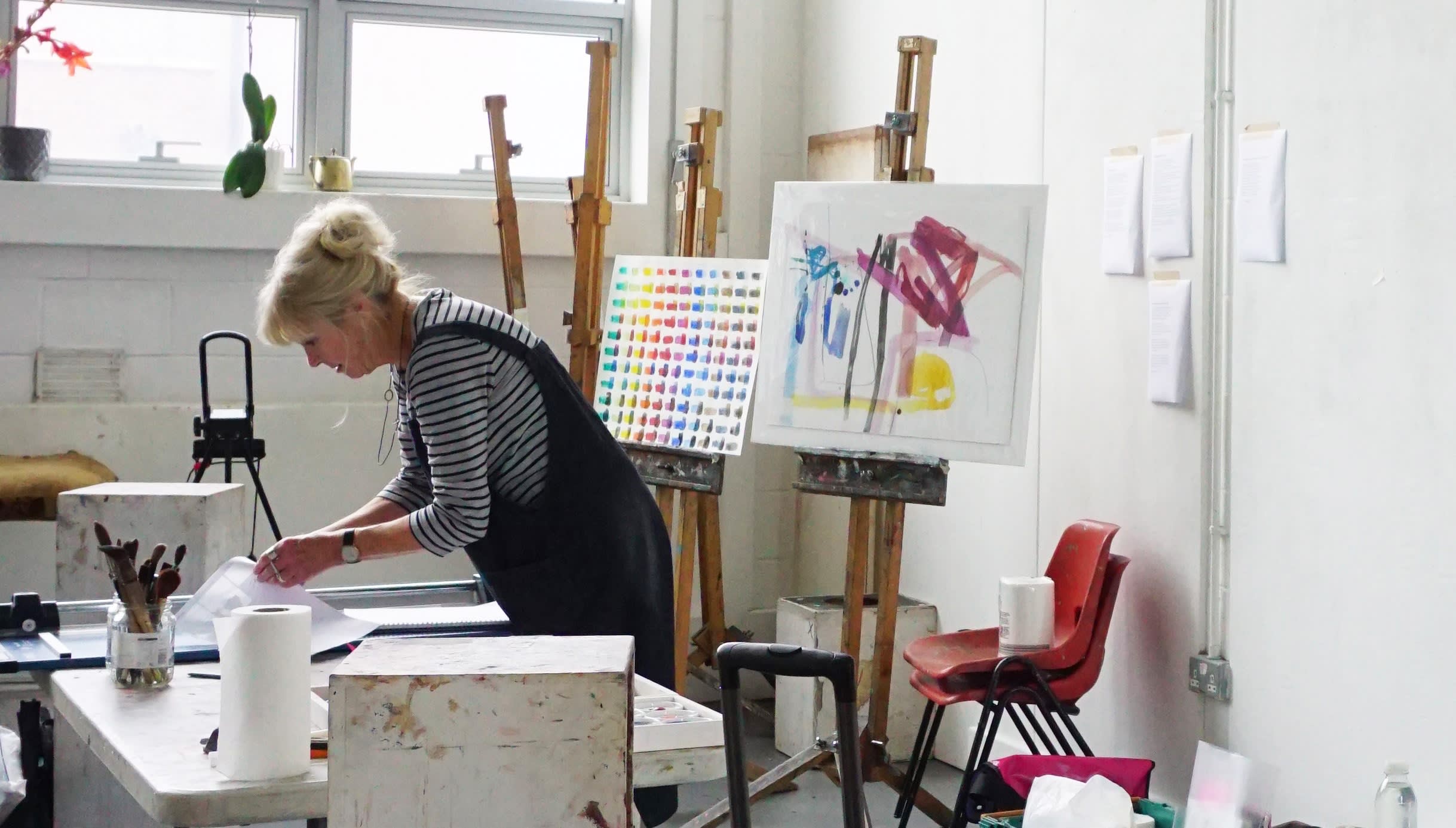 3. Want to see how the artists make their work and enthuse your children with something that doesn't appear on a screen? Bankside Gallery is hosting two FREE art demonstrations by RWS artists:
Saturday 7 April, 12- 2pm with Caroline McAdam Clark and Claire Parrish. Claire's figurative portraits contrast against Caroline's abstracted work so you'll be able to see a number of unique painting methods.
Saturday 14 April, 12- 2pm with John Crossley and Julie D. Cooper. While both artists work in semi-abstract styles, their methods differ greatly. Gain an insight into an array of painting techniques.
No need to book for either. Just turn up at the advertised times and you and your children are welcome to ask the artists questions during the demonstrations. They will take place within the Royal Watercolour Society's exhibition New Work |New Year at Bankside Gallery.
4. Looking for new children's book ideas? Bankside Gallery's small but perfectly formed bookshop has a good selection of art focused stories and fun activity books. Here are some top picks:
Those who know children will also know that lavatory humour is also not far behind. Why not try and capitalise on their naughtiness with Susie Hodge's Why is Art Full of Naked People? and turn your offspring into mini art historians in the process.
The weather has been awful recently. Save yourself and your older children from climbing the walls with Buster Books' The Art Doodle Book whilst creating masterpieces in the styles of the great artists.
Fingerprint Fabulous by Klutz is perfect for the younger child and comes complete with ink pads, glitter glue, sequins & pens to transform their finger prints into anything from an octopus to an ice cream.
Stay in touch! Subscribe to our emailing list to receive updates about future exhibitions and events.
April 5, 2018