Richard Russell // Gallery Assistant
This appeals to me on several counts. It's very economical & quirky & the cartoon pugnacious face draws my attention. Is he putting on or taking off his coat? Just hot or squaring for a fight? I like it also as a lover of theatrical drawings and costume design, old Street-cry peddler prints, and the street life characters of Rembrandt & Daumier etchings.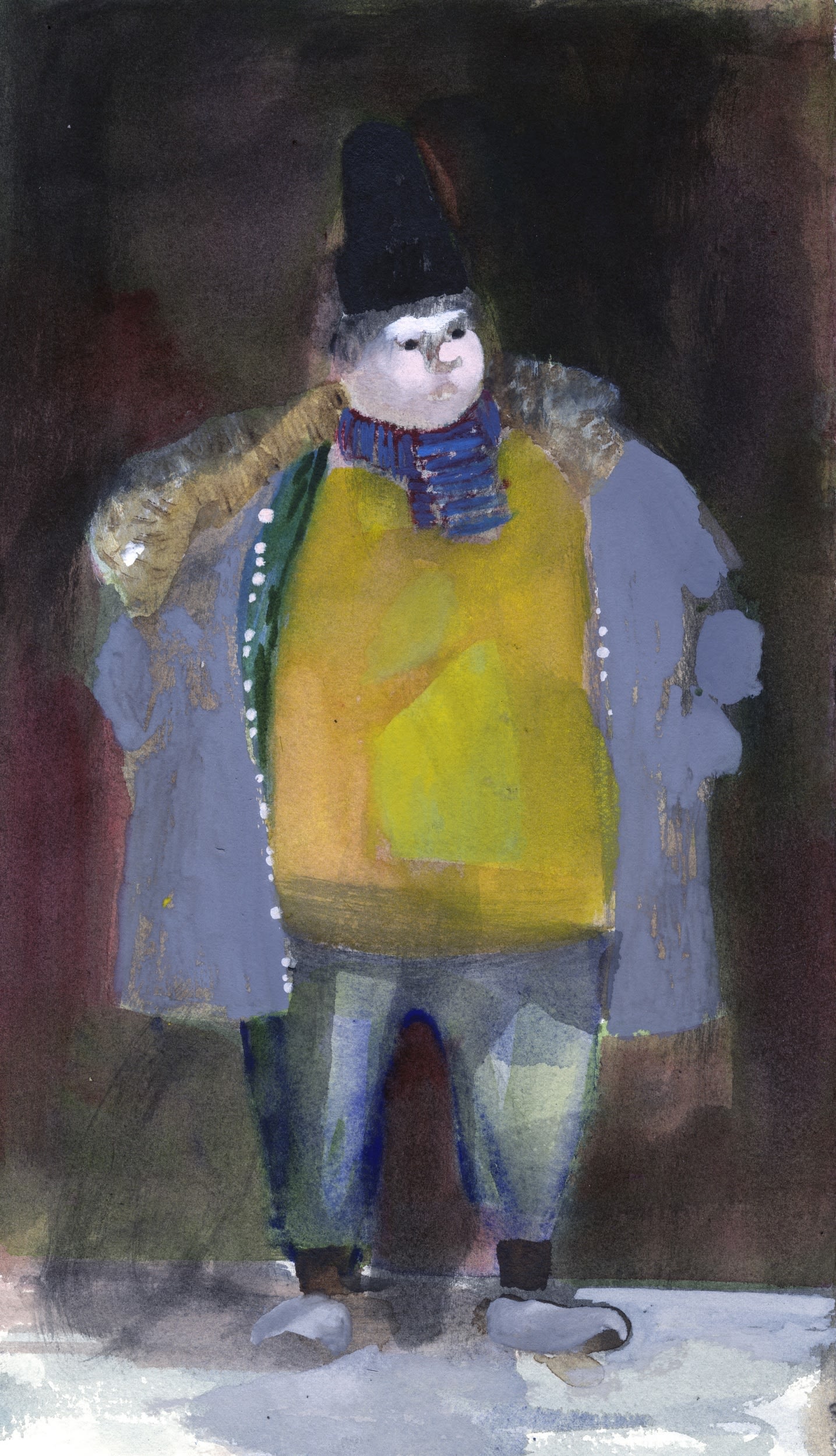 Charles Williams
Parka Man
watercolour & gouache
£430 framed
---
Veronica Jones // Special Projects Manager
I love Janet Kerr's Moorcock Path. She places here composition so it sits pleasingly in the square. Her colours are beautiful and delicate, yet confidently assured. She thinks about her choice of frame so it becomes part of the whole. Her subject matter is abstracted but is like a birds eye view of a rural upland – full of air & space, unpopulated and the perfect antidote to an urban crush.
Janet Kerr
Moorcock Path
mixed media
£950 framed
---
Fay Brown // RWS Secretary & Bankside Digital Coordinator
I recently learned that Julia makes the majority of her paintings on location, as opposed to in the comfort of a studio. To me, this makes the painting much more genuine and I really respect an artist who is able to make accomplished works under such pressure. The lively work makes me feel as though I am there, experiencing the Davis Cup for myself.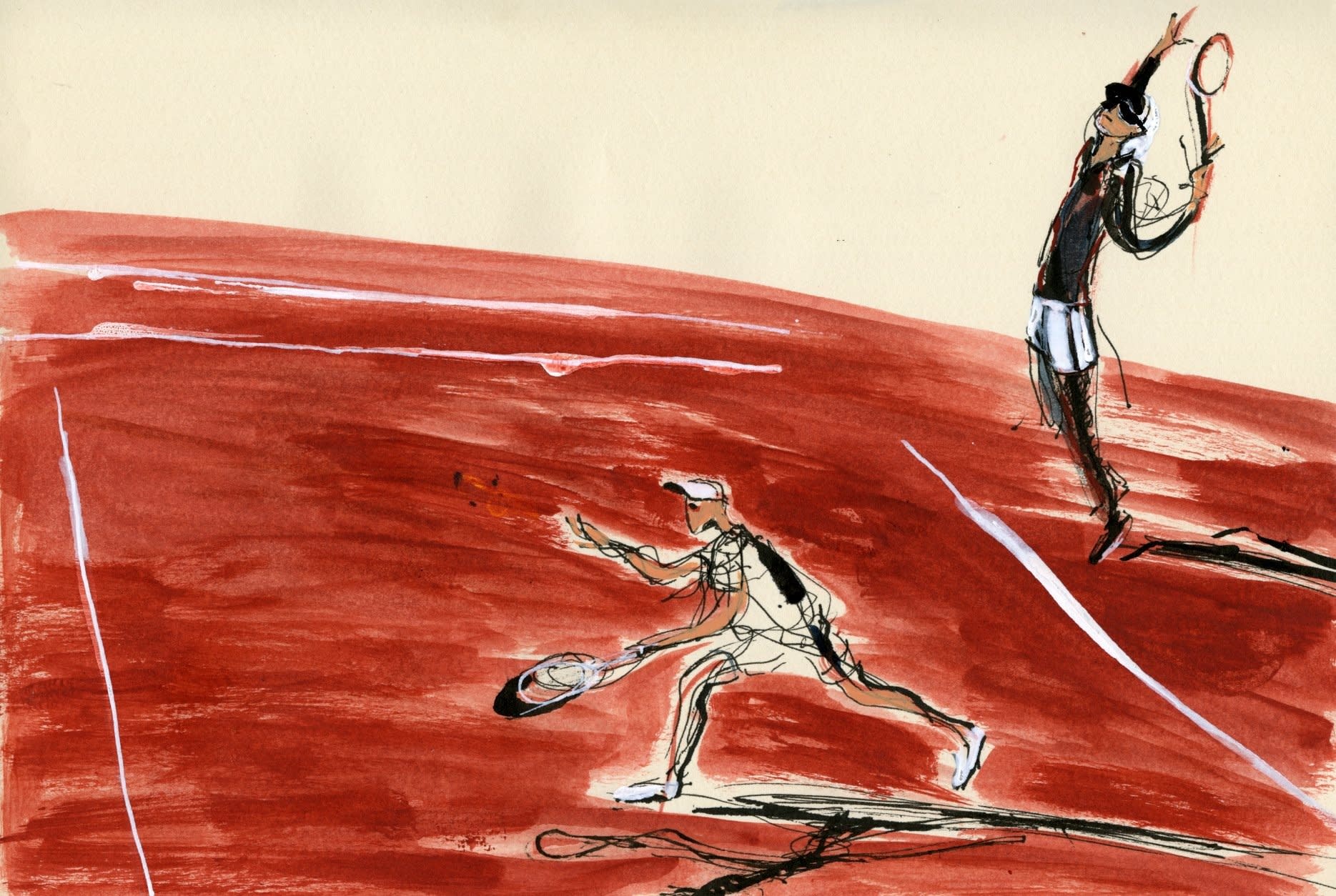 Julia Midgley
Davis Cup Doubles - Serve
acrylic & acrylic ink
£300 framed
---
Natalie Suggitt // Exhibitions & Events Manager
Being a bit of a cat fan, I can't help but like this one. It's also a fascinating peek into the artist's house, full of things that give an insight into the artist's character and things he finds inspiring.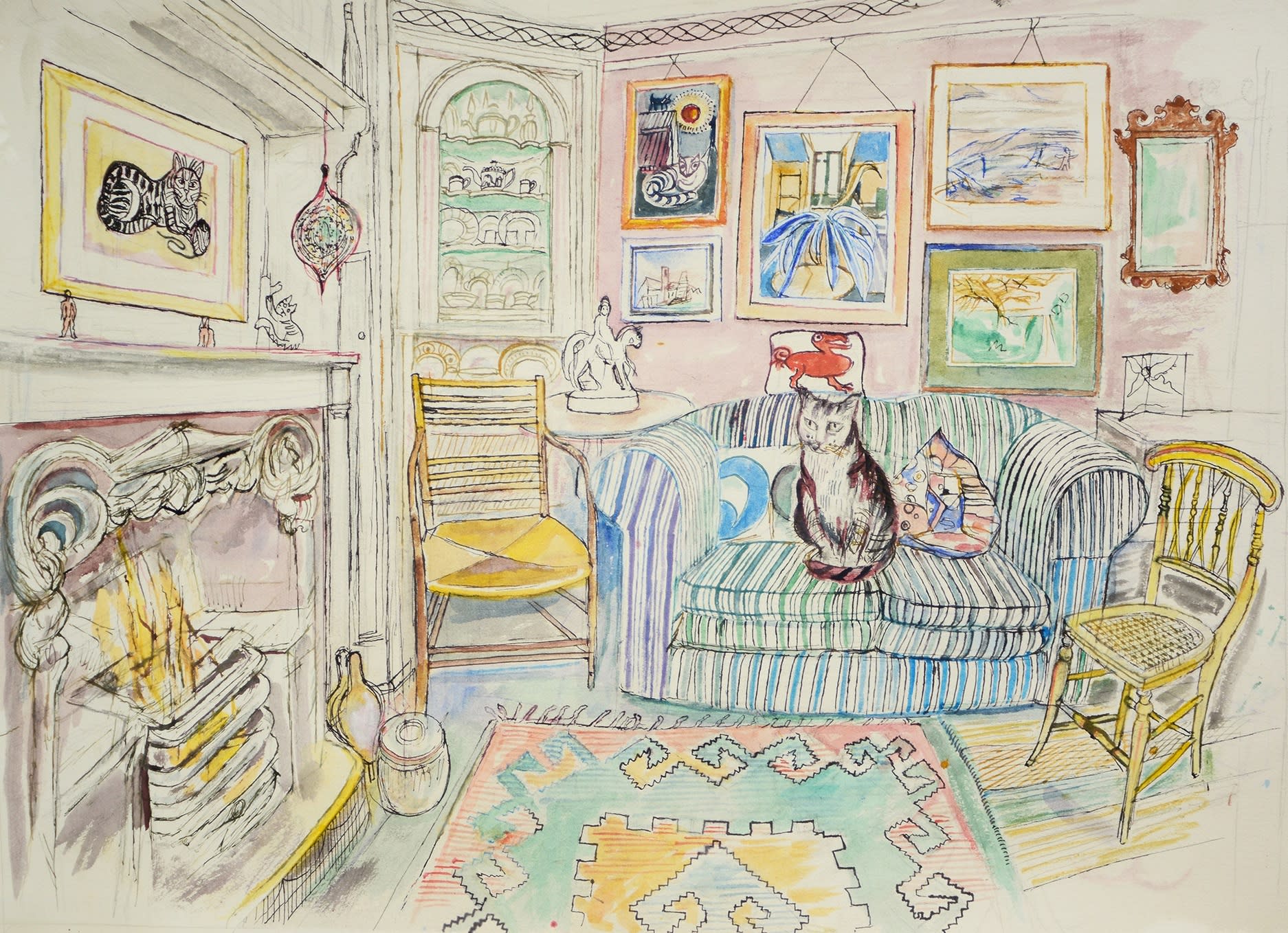 Richard Bawden
Sitting Room by the Fire
watercolour
£1300 framed
---
Ed Parsons Brown // RE Secretary & Gallery Manager
The brushwork lends the sunlit islands a sense of having been conjured out of thin air, and being fragile and transient. The tilted skyline adds to the sensation of flying, either in a plane or as a bird wheeling over the islands.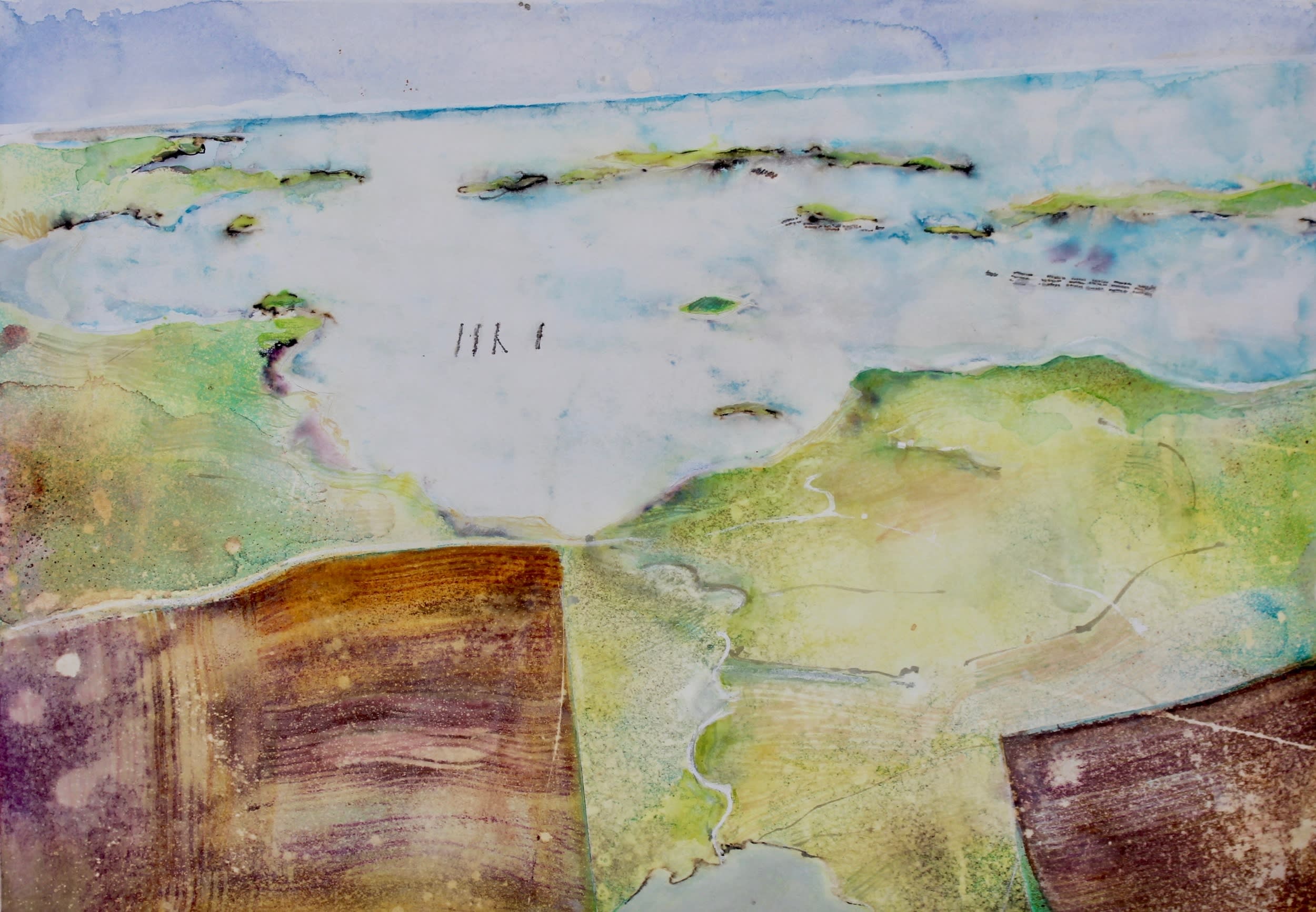 David Hamilton
Over Shetland
watercolour, gouache & ink
£950 framed
---
Edith Dormandy // Gallery Assistant
I have chosen these paintings because they are raw and unsentimental. Painted from police photos, these images catch the women at their most vulnerable. Their stark presentation allows no escape from the suffering and mess with which we as the viewers find ourselves face to face. I also really like the care with which Parrish has observed the things which makes each face individual: these are not generalized images of suffering or crime, but specific, real people.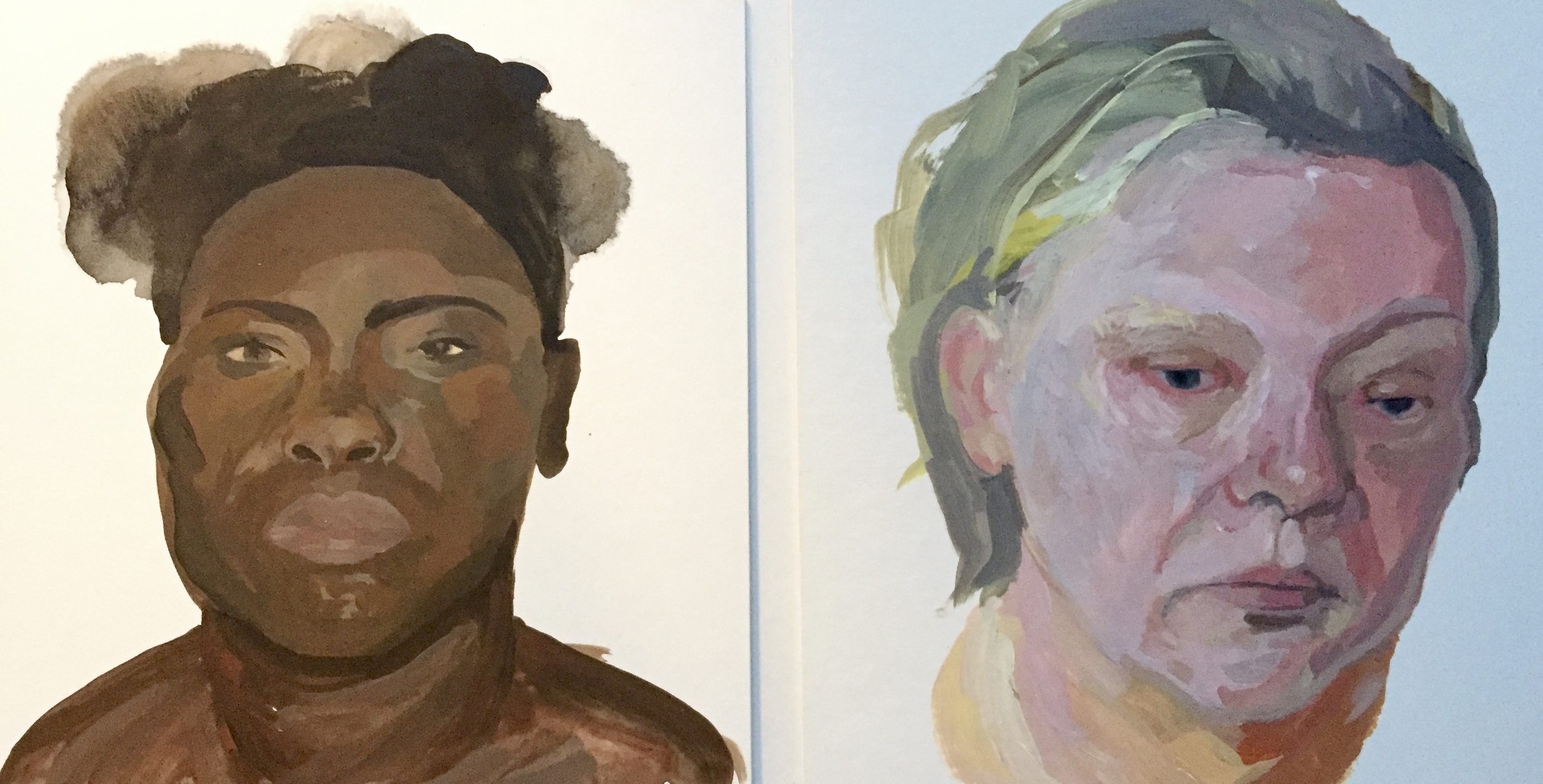 Claire Parrish
Inmates of Ohio Reformatory for Women
lascaux acrylic
£800 framed
---
Tim Donovan // Gallery Assistant
Traditional in the best sense of the word, Dennis Roxby Bott's pictures transport me to the places he paints. I love the colour and colour gradations he uses and his ability to capture architectural detail with both delicacy and precision. Maybe I particularly like Lewes Crescent because I've stayed in one of its flats, so looking at the picture takes me back to happy weekends in Brighton in my "misspent youth".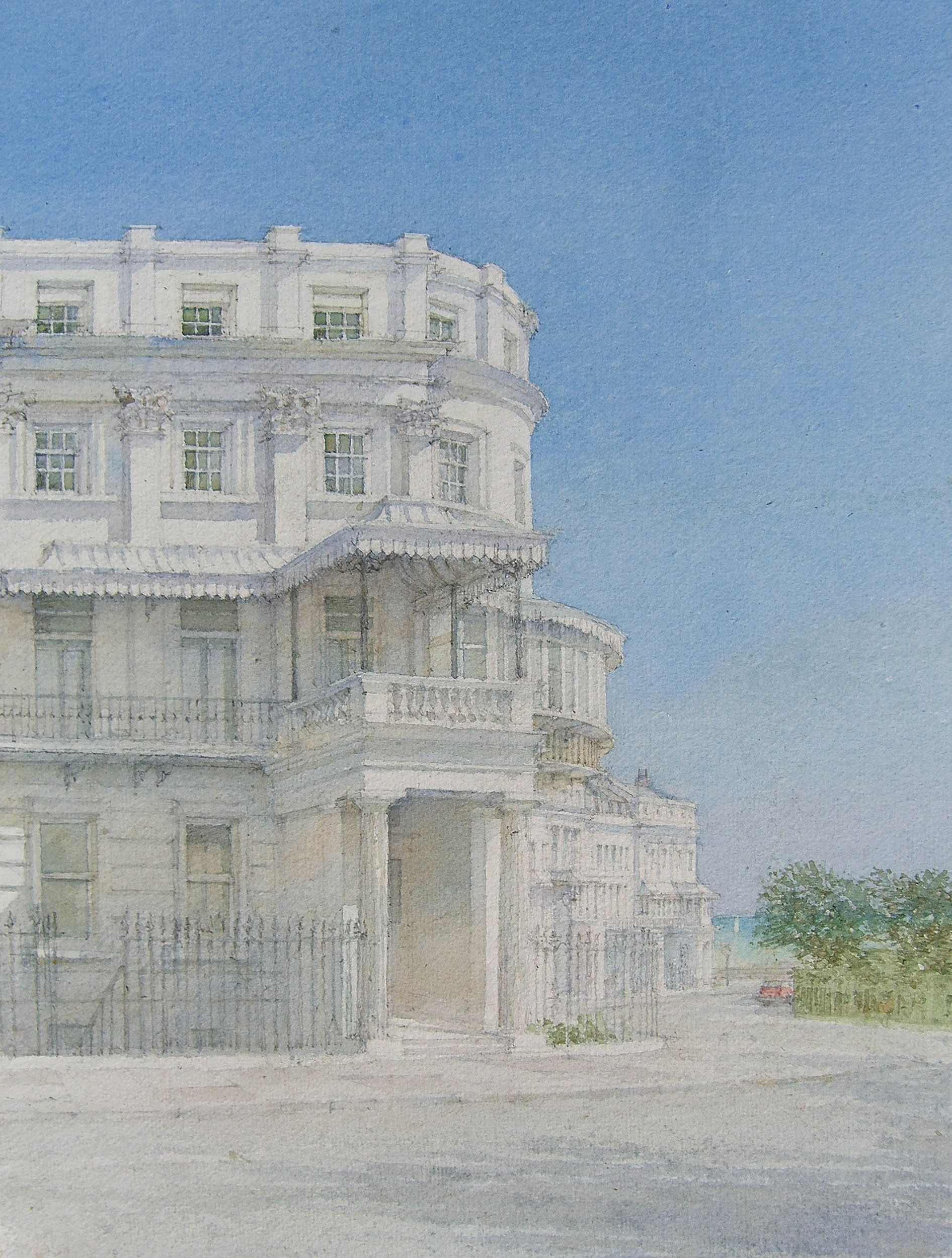 Dennis Roxby Bott
Lewes Crescent Brighton
watercolour
£1450 framed
April 9, 2018