The New Light Prize Exhibition opens at Bankside Gallery later this month, with works from some of the North's finest artists. To celebrate the opening of this special exhibition, we took the opportunity to speak to some painters and printmakers from our very own Royal Watercolour Society and Royal Society of Painter-Printmakers who are based in all corners of the North of England, to see what they love about creating in the North.
---
Peter Quinn RWS
Newcastle-upon-Tyne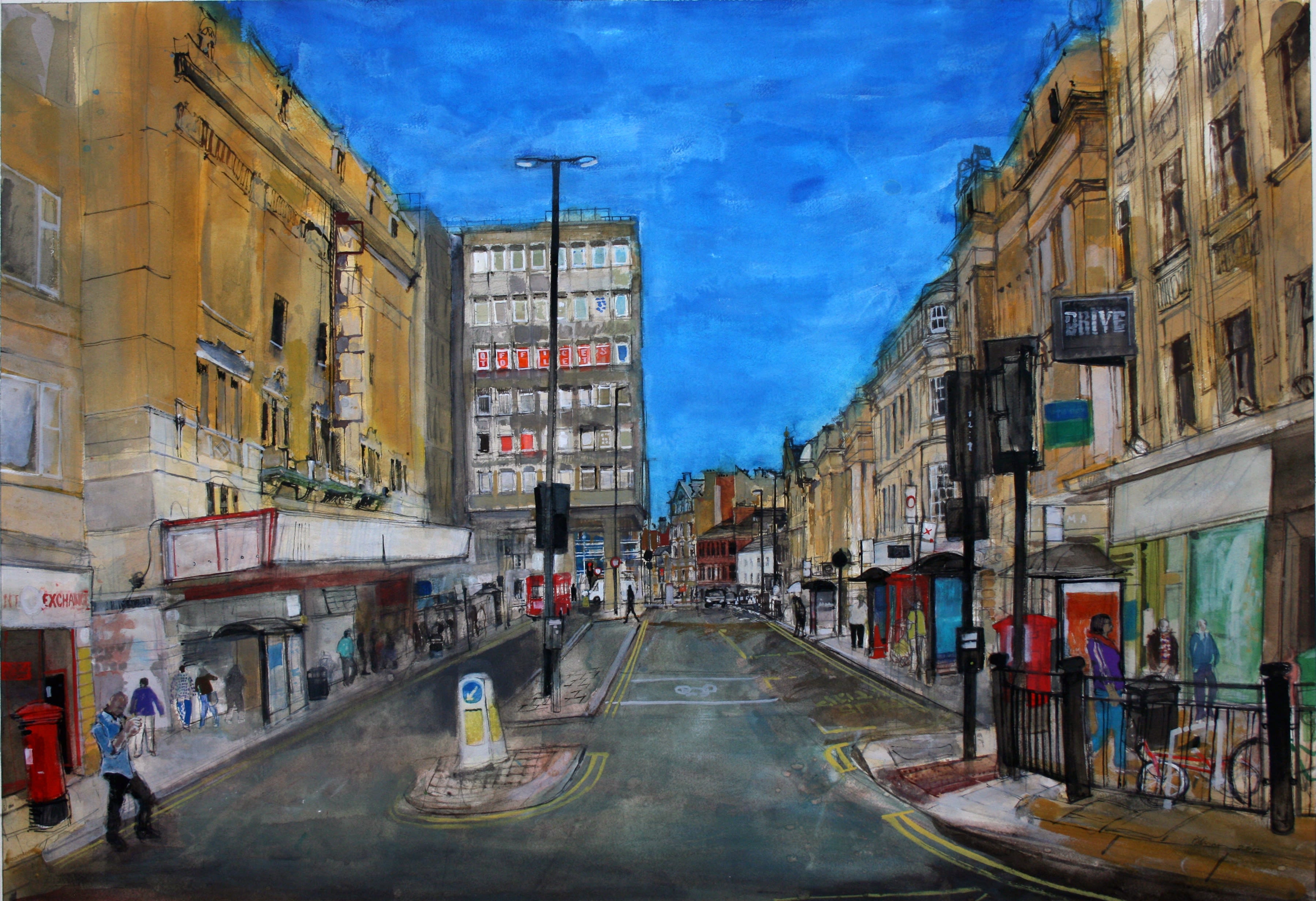 Pilgrim Street, Newcastle
watercolour
My studio is in my home in one of the suburbs of Newcastle. The North-East of England is a fascinating place to paint landscape and the urban scene. Although I am a frequent traveller to far away places, there is a tradition that in the Victorian period the local artists felt strongly that they should 'stay at home', there are they contended 'plenty of subjects in the north.'
View more of Peter's works here.
---
Janet Golphin RWS
Darrington, West Yorkshire
Janet's studio in Darrington
As artists we are all influenced by our surroundings, it is our food for thought. Living in Yorkshire there is a wealth of natural resources to feast the artistic mind and spirit alongside a down to earth attitude. Our dwindling industrial past has cleared a way for creative thinking and our famous sons and daughters such as Henry Moore and Barbara Hepworth are held in high esteem serving to remind us of artistic heritage second to none. My own artistic influences are from life in between. Using my creativity and nurturing a creative way of life subtly betwixt everyday life, making headspace my inner sketch book inserted between one bout of creativity to the next. My tiny studio the power house of strong perspective and colour composition.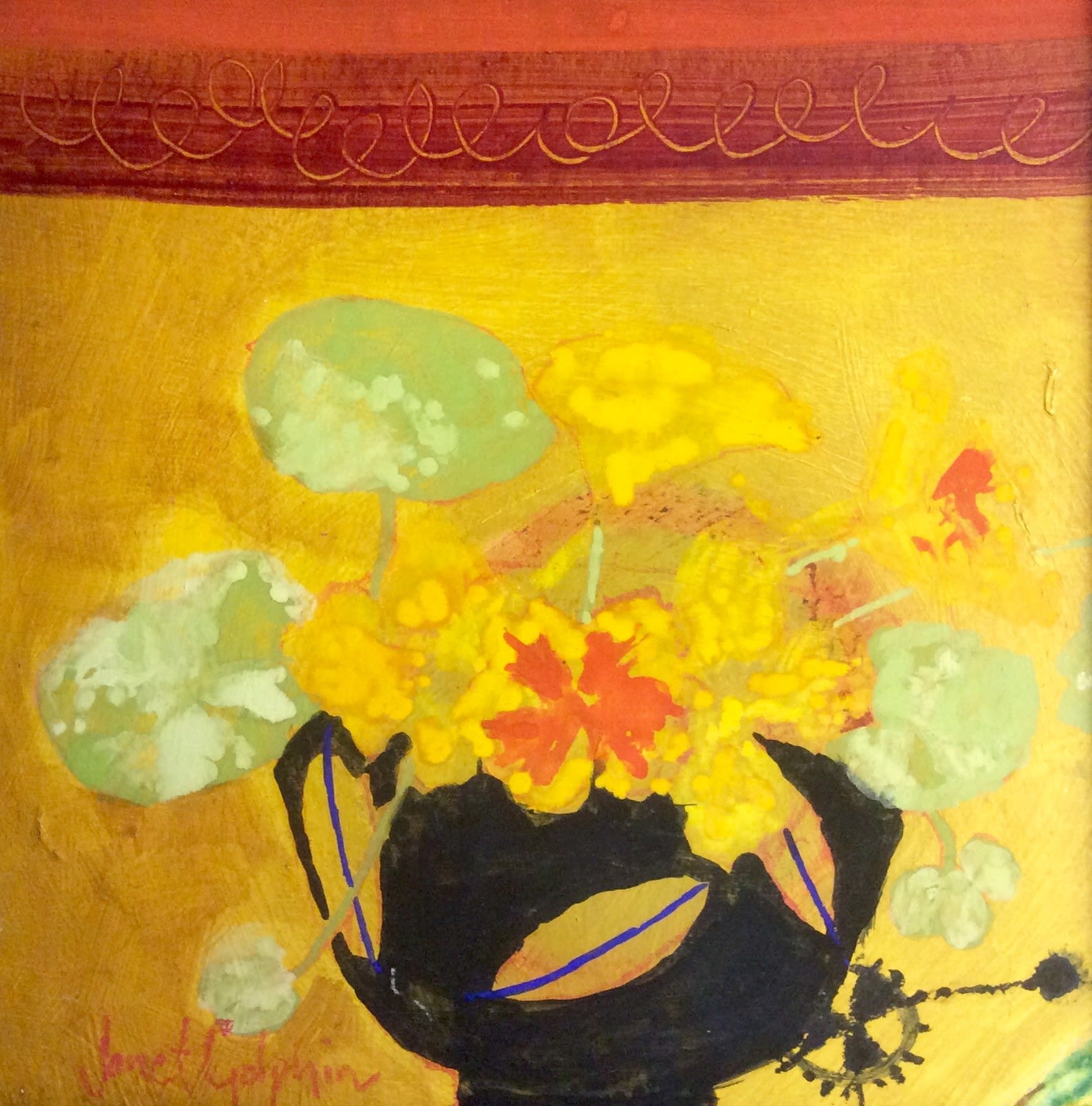 Nasturtiums
mixed media
View more of Janet's work here.
---
Neil Pittaway RWS RE
Wakefield, West Yorkshire
View from Sutton Bank near Helmsley, North Yorkshire
watercolour from Neil's sketchbook
I was born and brought up near Wakefield, West Yorkshire where I developed my passion for history and art. The Northern landscape played a big role in formulating my childhood drawings. I drew castles, Georgian building and even the then newly constructed and finished Humber Bridge. These formative years have played a big role in shaping my artistic and imaginative ideas.
I have studied and lived away from my native Yorkshire but have returned again and now live and work between Yorkshire and London. I like the balance and contrast of the two places and although the Northern landscape does not play a direct role in my work it still has an indirect influence on my art work and character.
View more of Neil's works here.
---
Iain Nicholls ARWS
Barnsley, South Yorkshire
Iain's studio in Barnsley
I studied painting in London and then had studios there for many years. I moved back to Barnsley in 2006. London is great for being involved in the art world if you want that but as I get older I prefer to dig my own furrow and Barnsley allows this. As an artist you are on your own at the end of the day and so if I stopped painting up here nobody around me cares so the work I do now is the work I HAVE to do. Also as you can see from the photographs the studios are incredibly cheap compared to London. My one is through a charity called Axisweb and its £30 per month!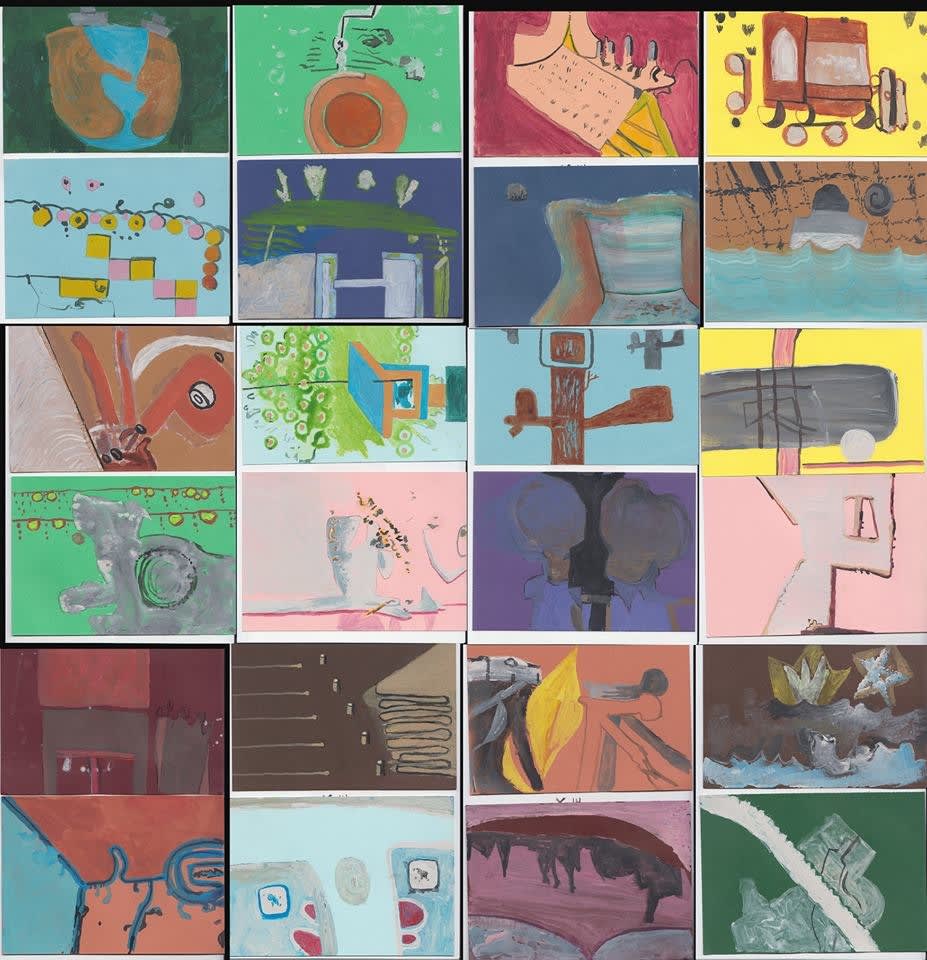 Small Pics
mixed media
View more of Iain's works here.
June 15, 2018