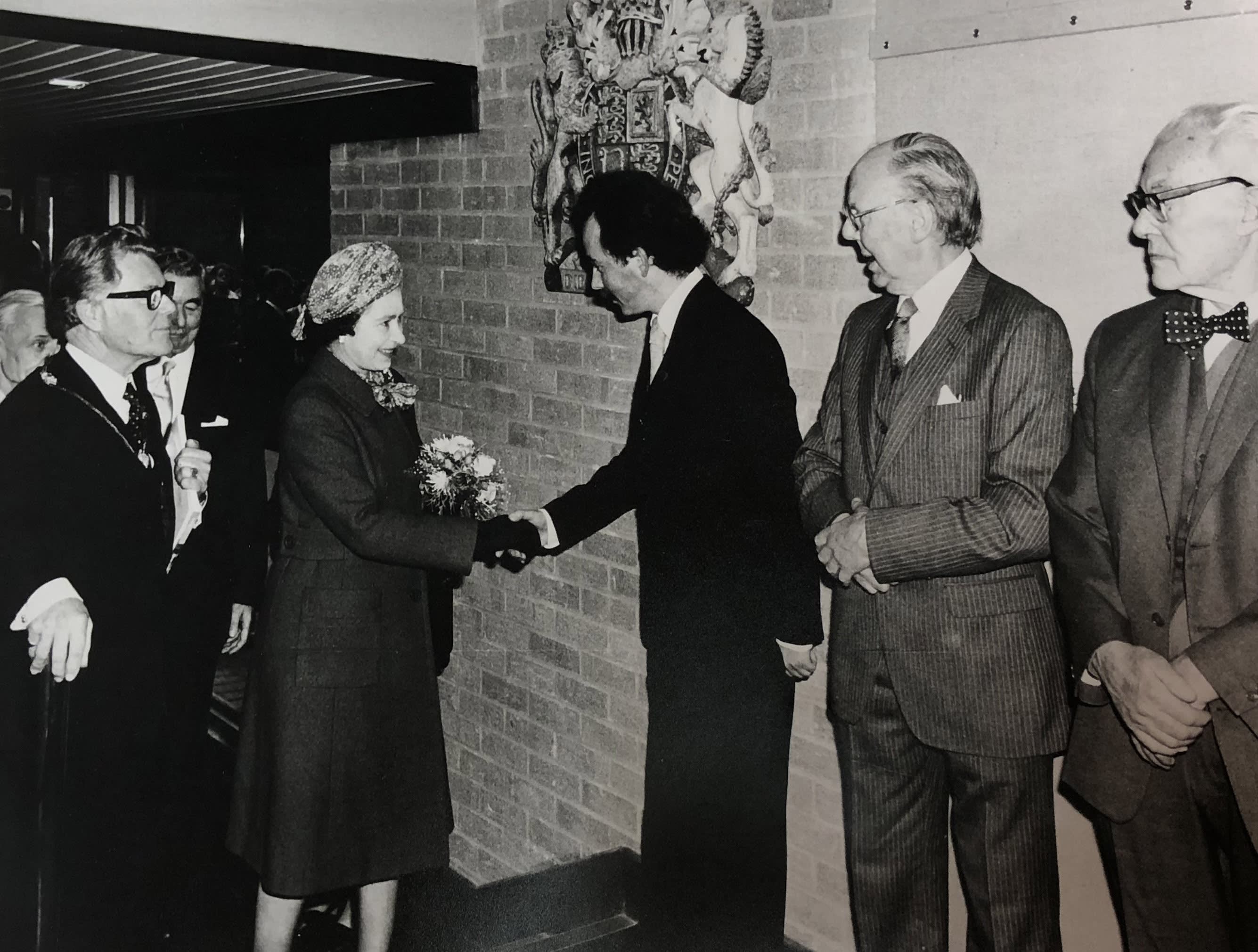 Bankside Gallery was opened by Her Majesty Queen Elizabeth II on 11 November 1980. Pictured here, Ernest Greenwood, President of the RWS 1976 - 1984, introduces Maurice Sheppard, Vice President at the time, to Her Majesty. On the right are Charles Knight and Roland Batchelor, Trustees of the RWS. Scroll down and take a look back in time...
Then
A view down the gallery from was is now the main entrance on Riverside. The round table in the centre of the room is accessioned the the Royal Watercolour Society Collection and now takes pride of place in the book shop.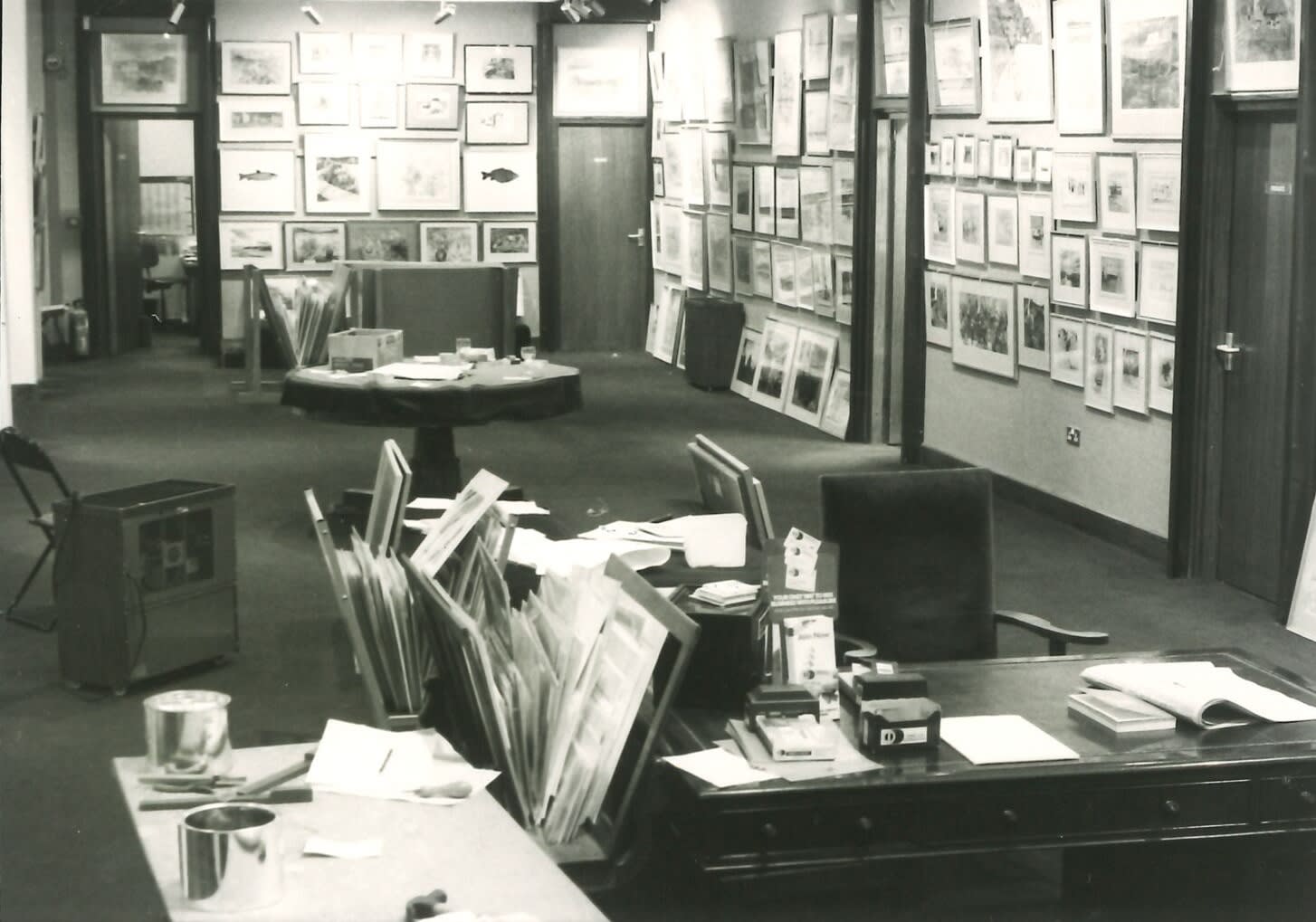 Now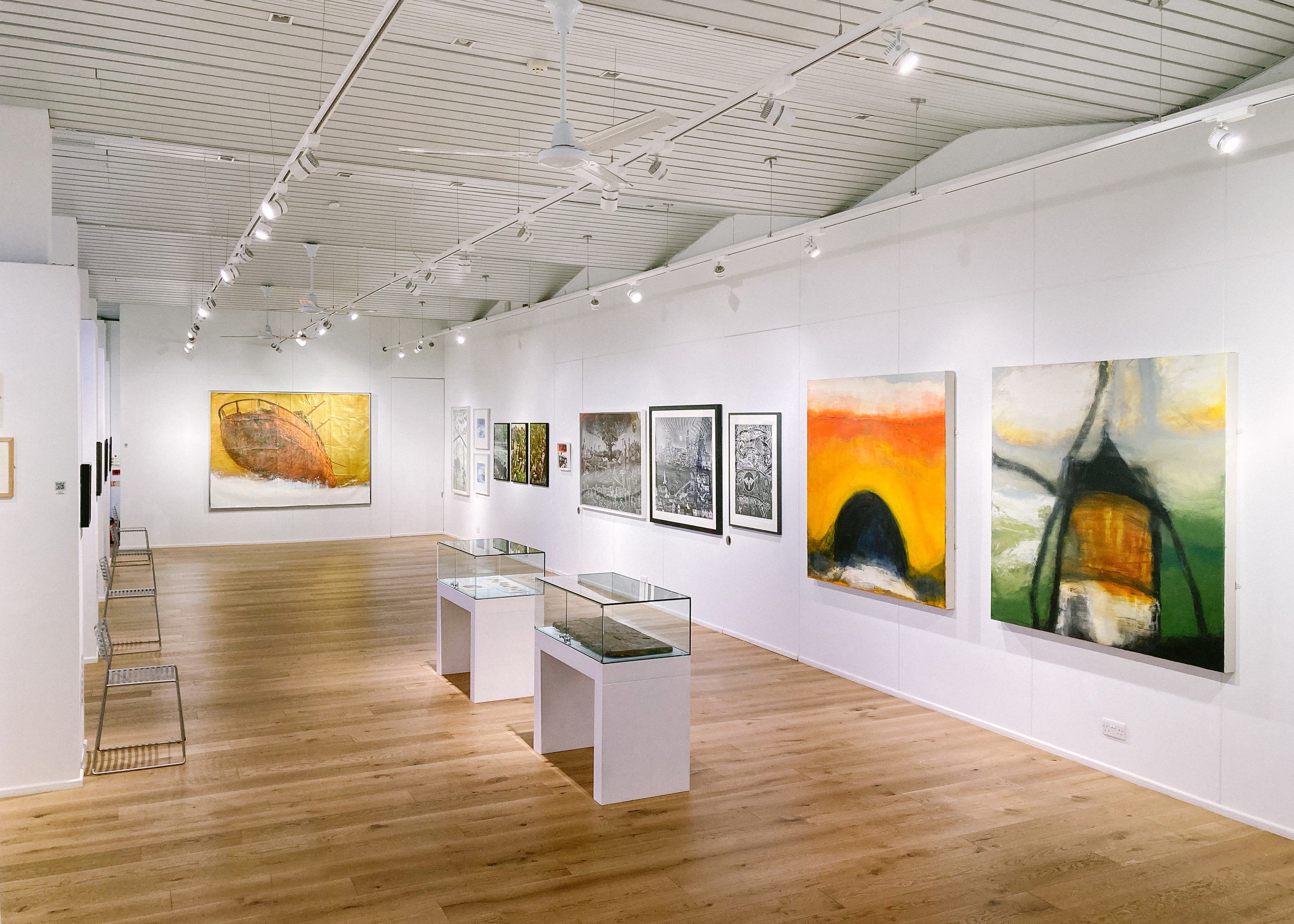 Then
A busy Private View night!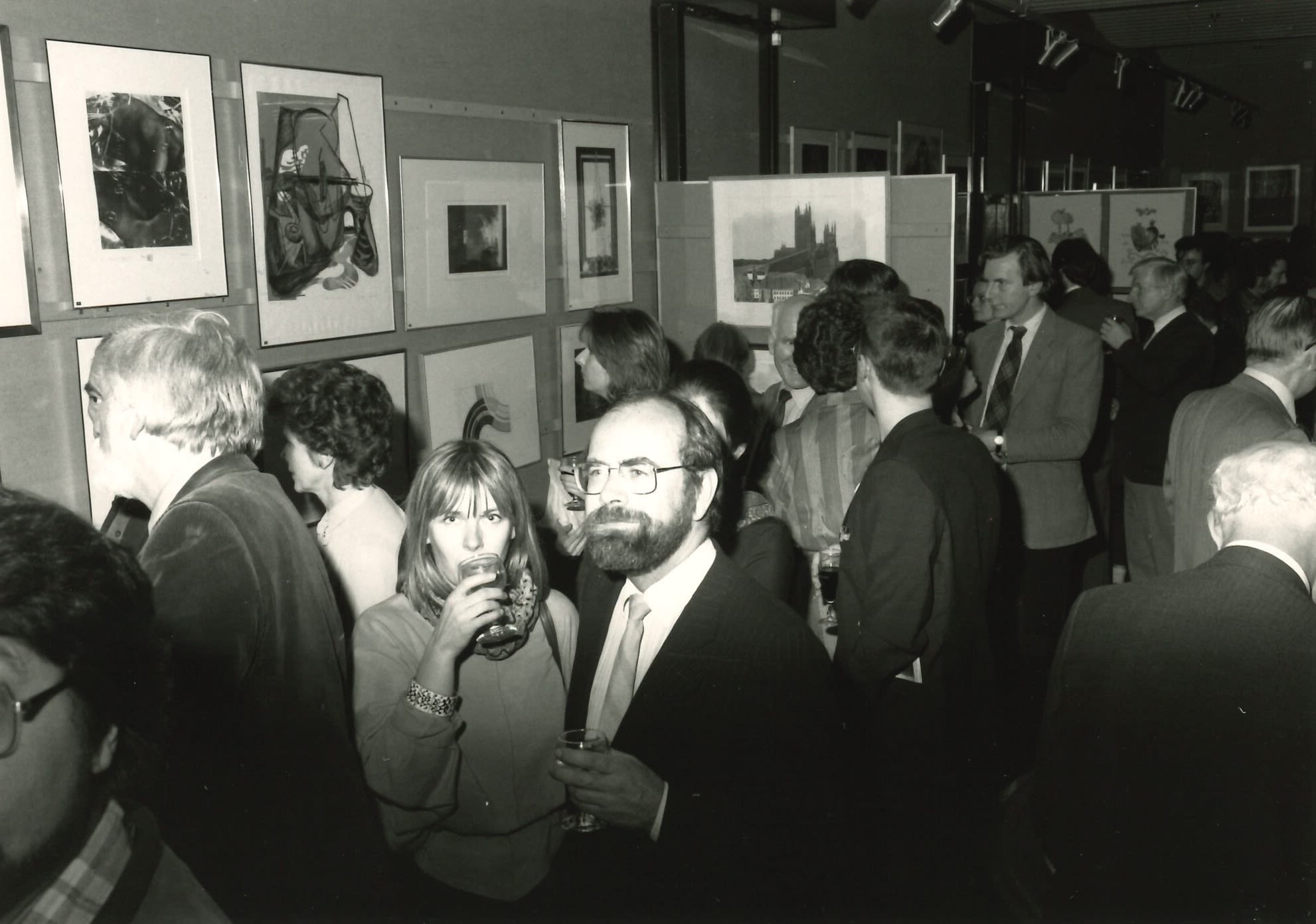 Now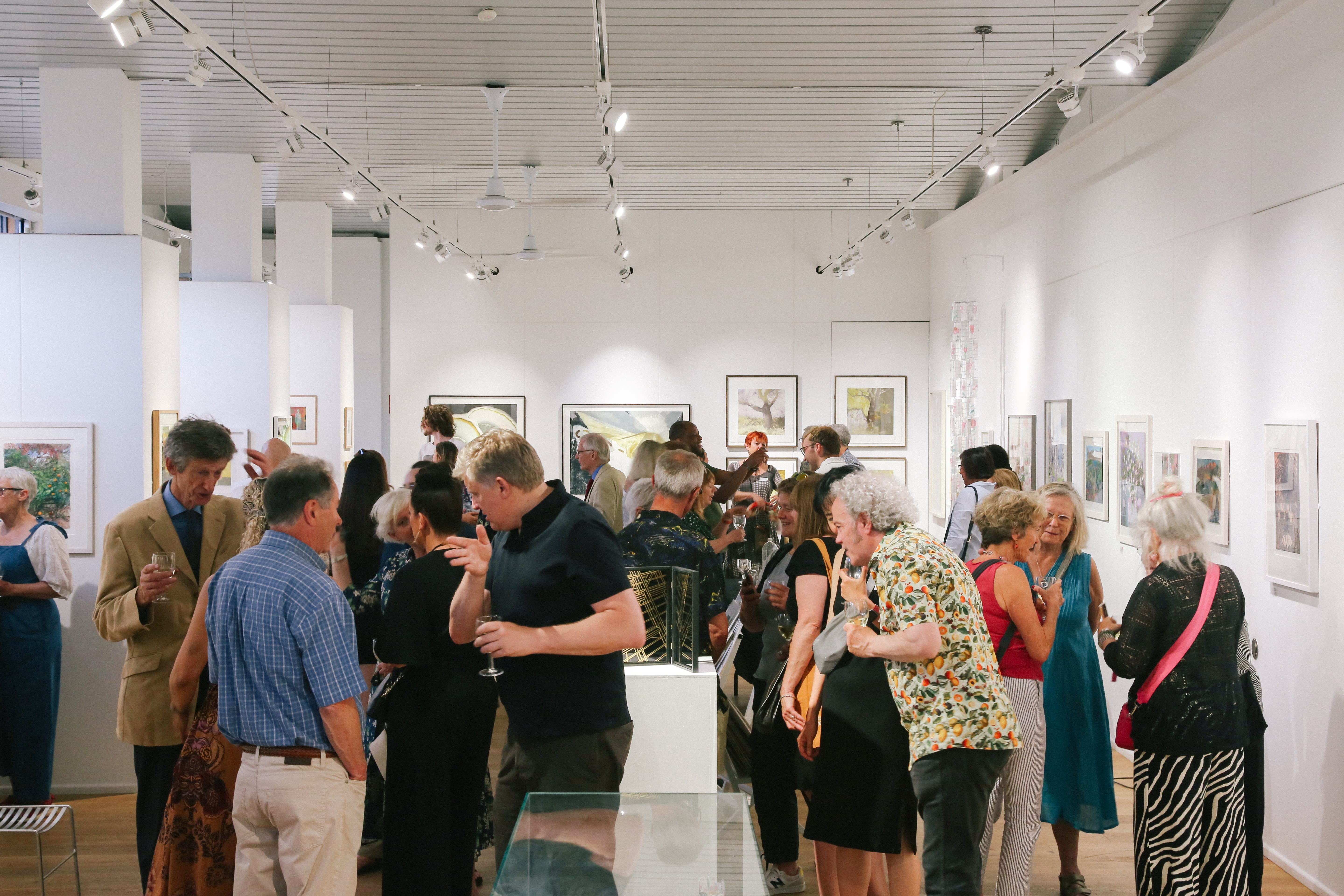 Then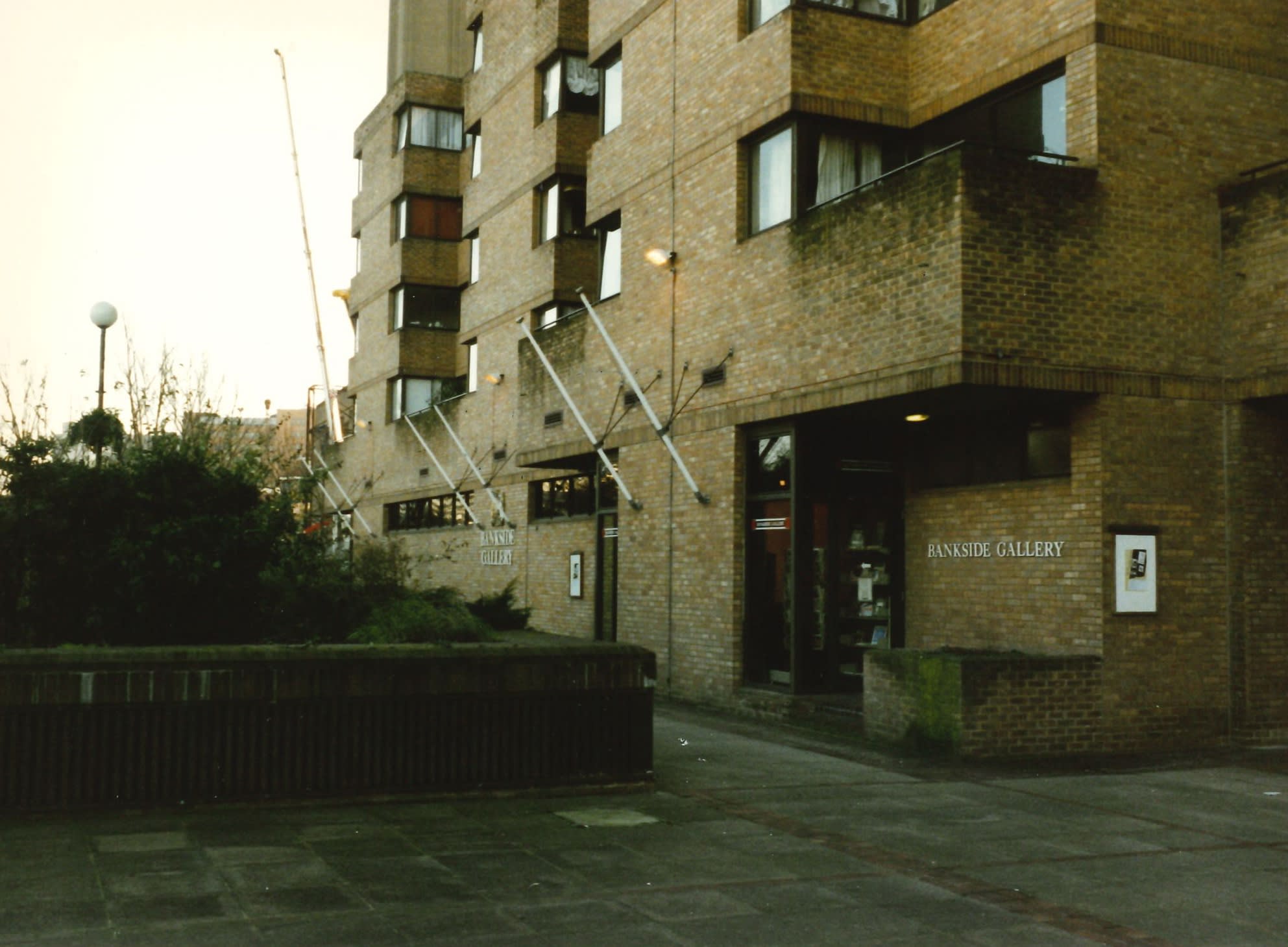 Now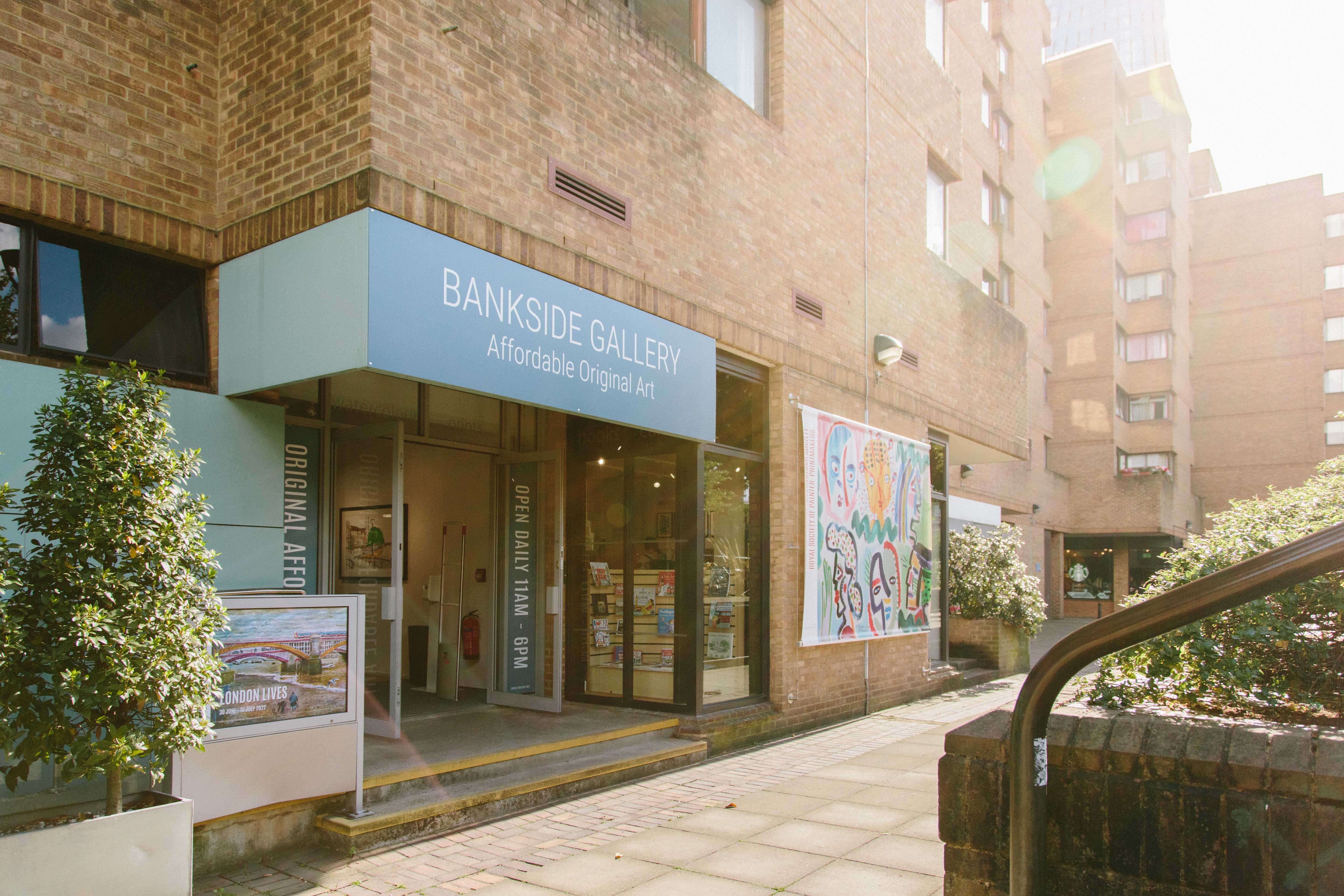 And just a few more from the photo album...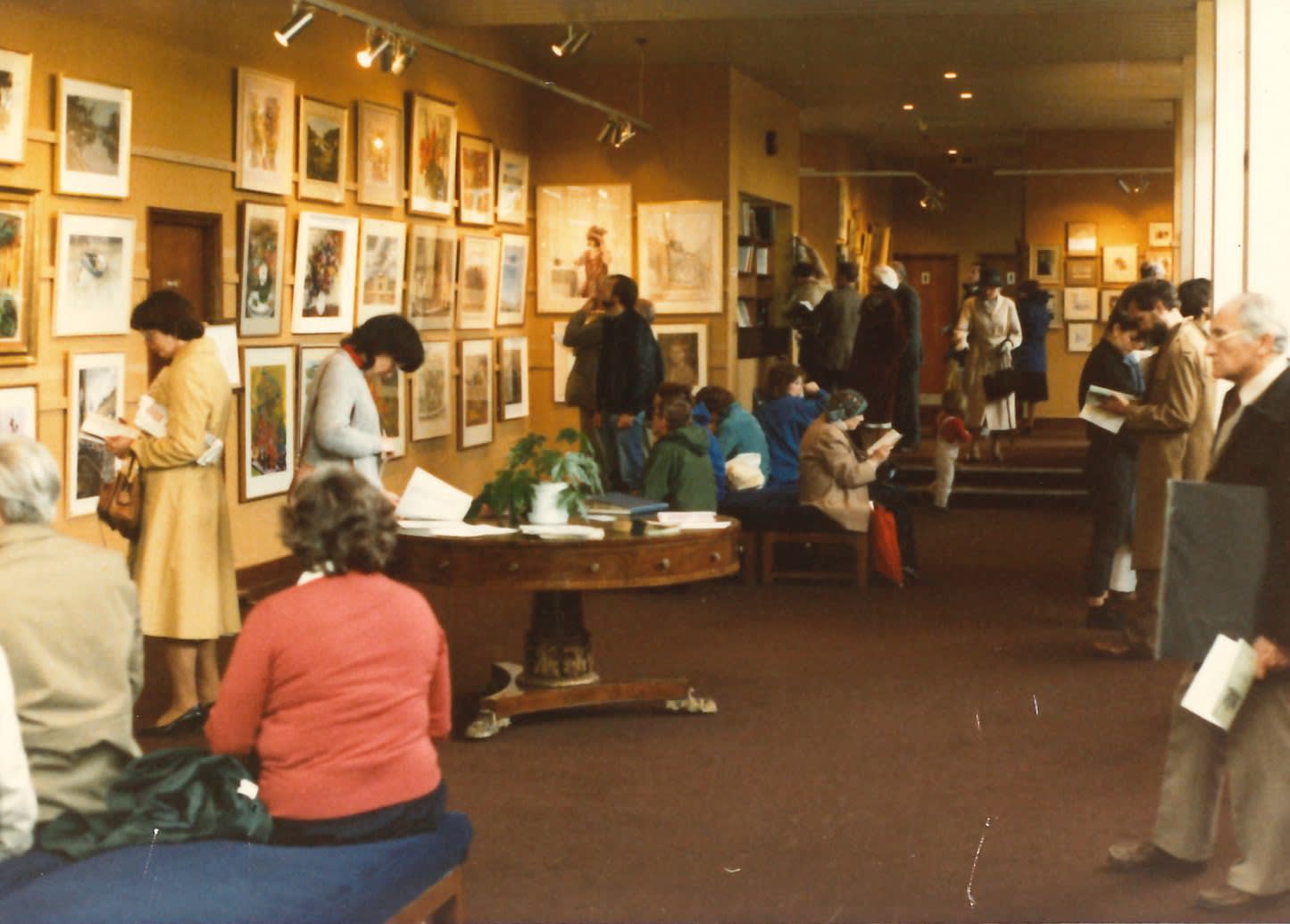 A view up the gallery from the far end. Not long after this, the walls were painted deep red!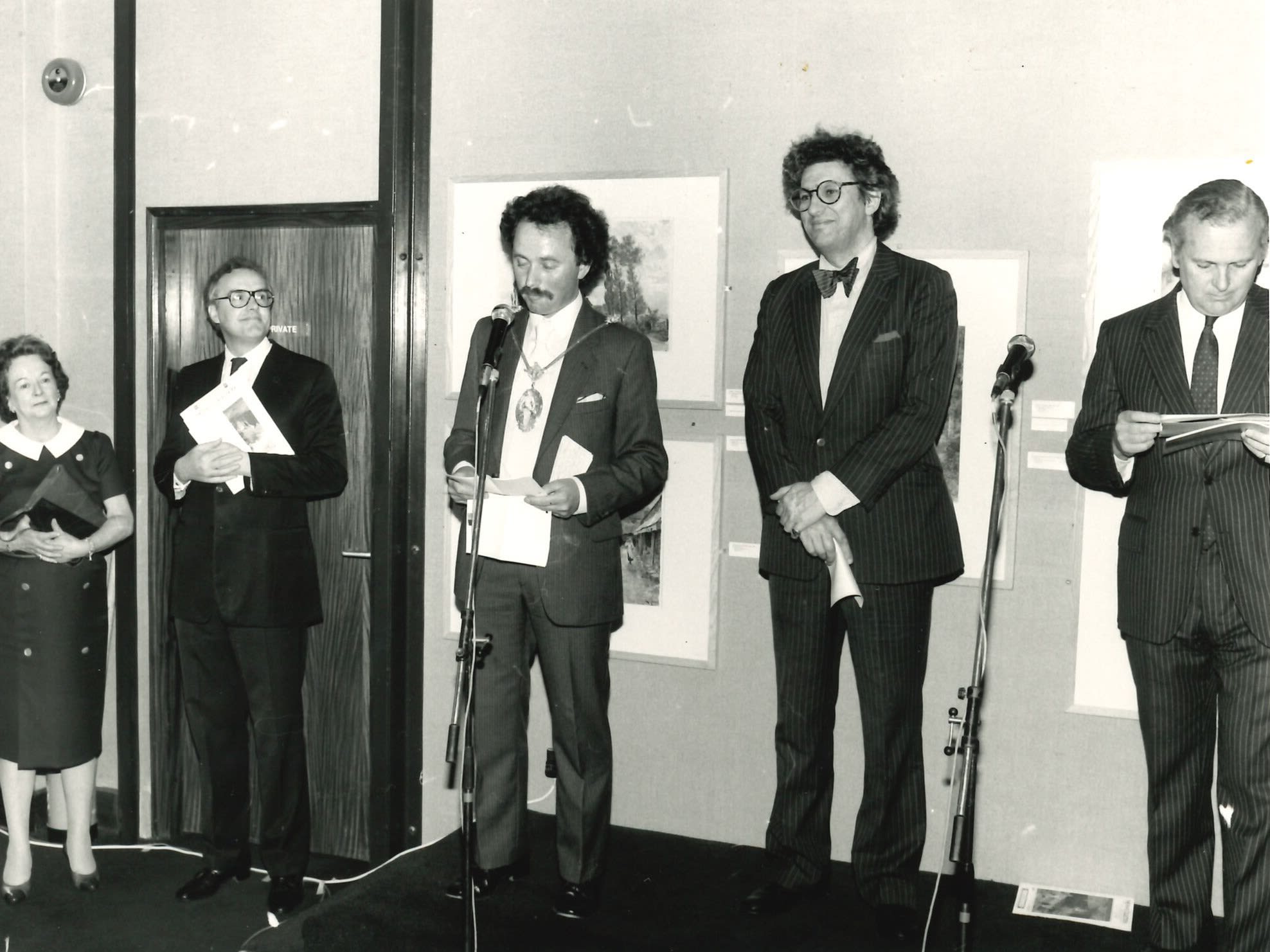 The entrance desk used to be set back in what is now the gallery office.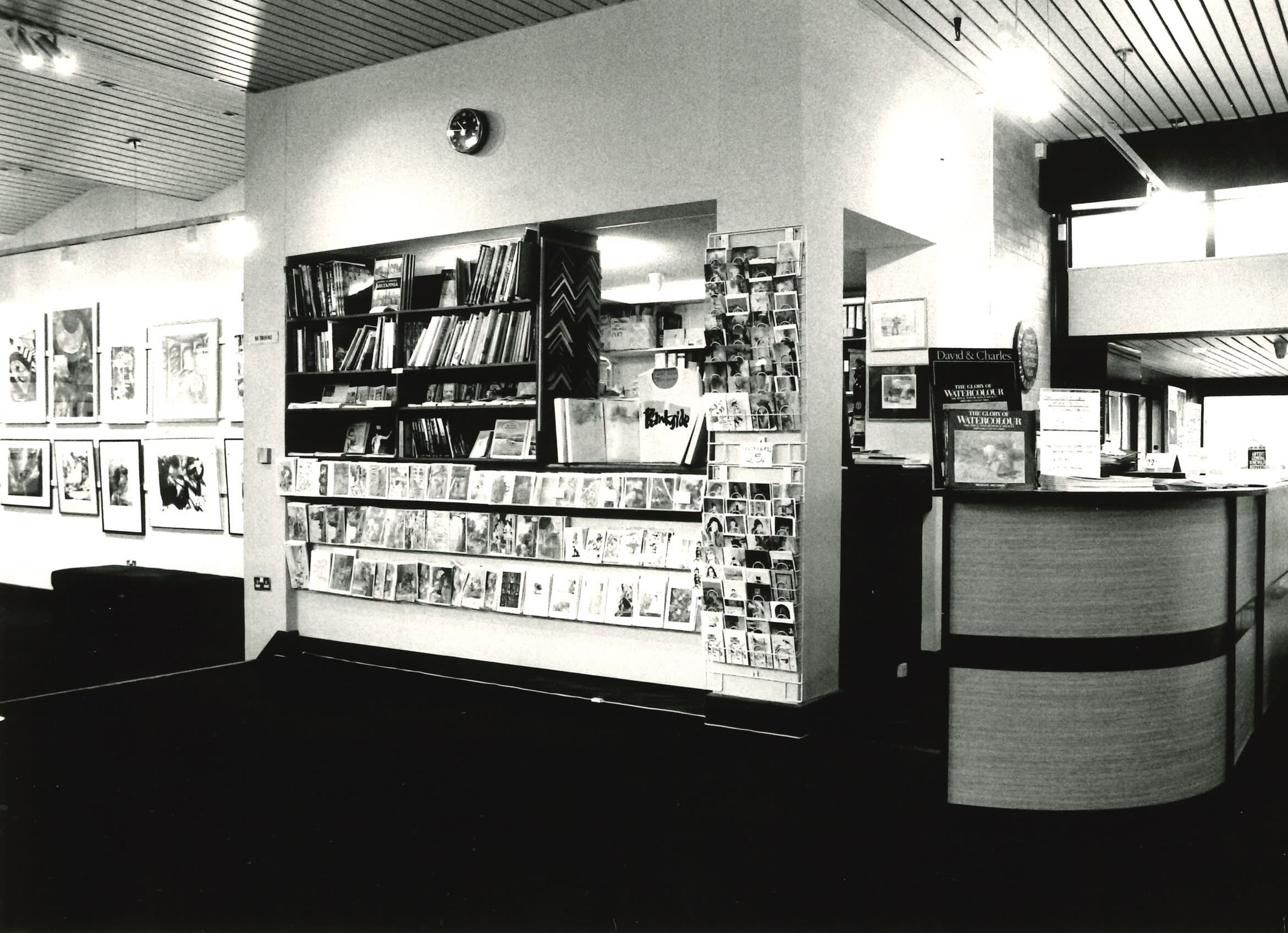 November 8, 2018