On the evening of Wednesday 29 April 2020, the RE were due to hold a Private View at Bankside Gallery to celebrate the opening of their annual members show, RE Original Prints 2020. Unfortunately, due to the temporary closure of Bankside Gallery, the physical event could no longer take place - but that didn't stop the society from marking the occassion with a digital 'hurrah'!
The RE ran a 'Virtual Private View' on their instagram account, kicking off the event with a video speech from David Ferry PPRE, and announcing prize winners throughout the course of the evening. Click here to view David's full opening speech!
"…We all know as printmakers, enthusiasts, collectors and dealers what the power of the graphic image, the photographic image, the abstract image can actually mean to each and every one of us. By and large, all printmakers use processes of some form or other. We suggest things, we make things up, we celebrate things, and then we share them."
- David Ferry PPRE (extract taken from opening speech).

In case you missed it, below are the 9 prize winners. Fill up your glass, kick back, have a scroll through and enjoy a Virtual Private View of your own! Be sure to also have a browse through all of the artworks in the RE Original Prints Online Exhibition. Let us know what you think of this year's selection!
---
Jason Hicklin RE
Clifford Chance LLP Acquisition Prize
The Thames, Greenwich Reach, etching, £600 Unframed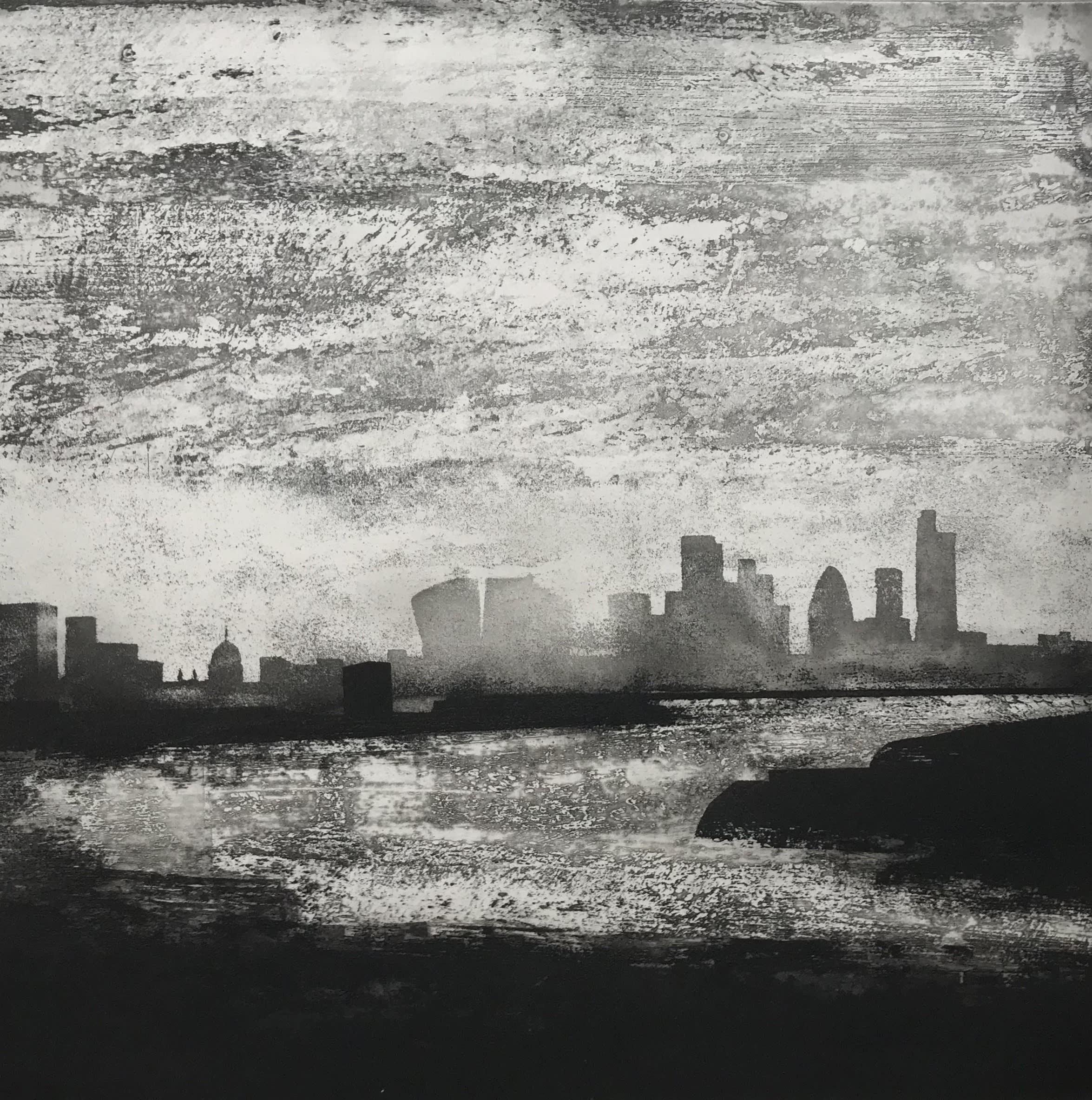 ---
Rachel Gracey RE
Canns Down Press Prize
Lands End, San Francisco, lithograph, £1500 Unframed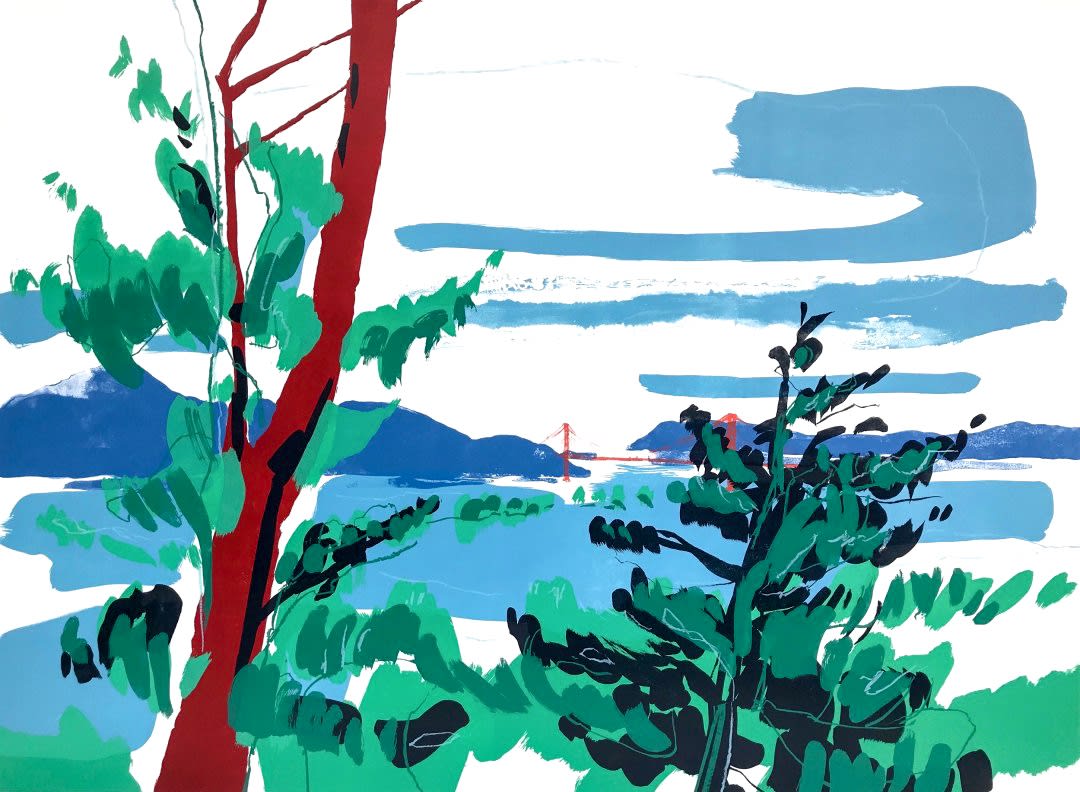 ---
Phil Greenwood RE
Art Angels Publishing Prize
Moonlights, etching & aquatint, £325 Unframed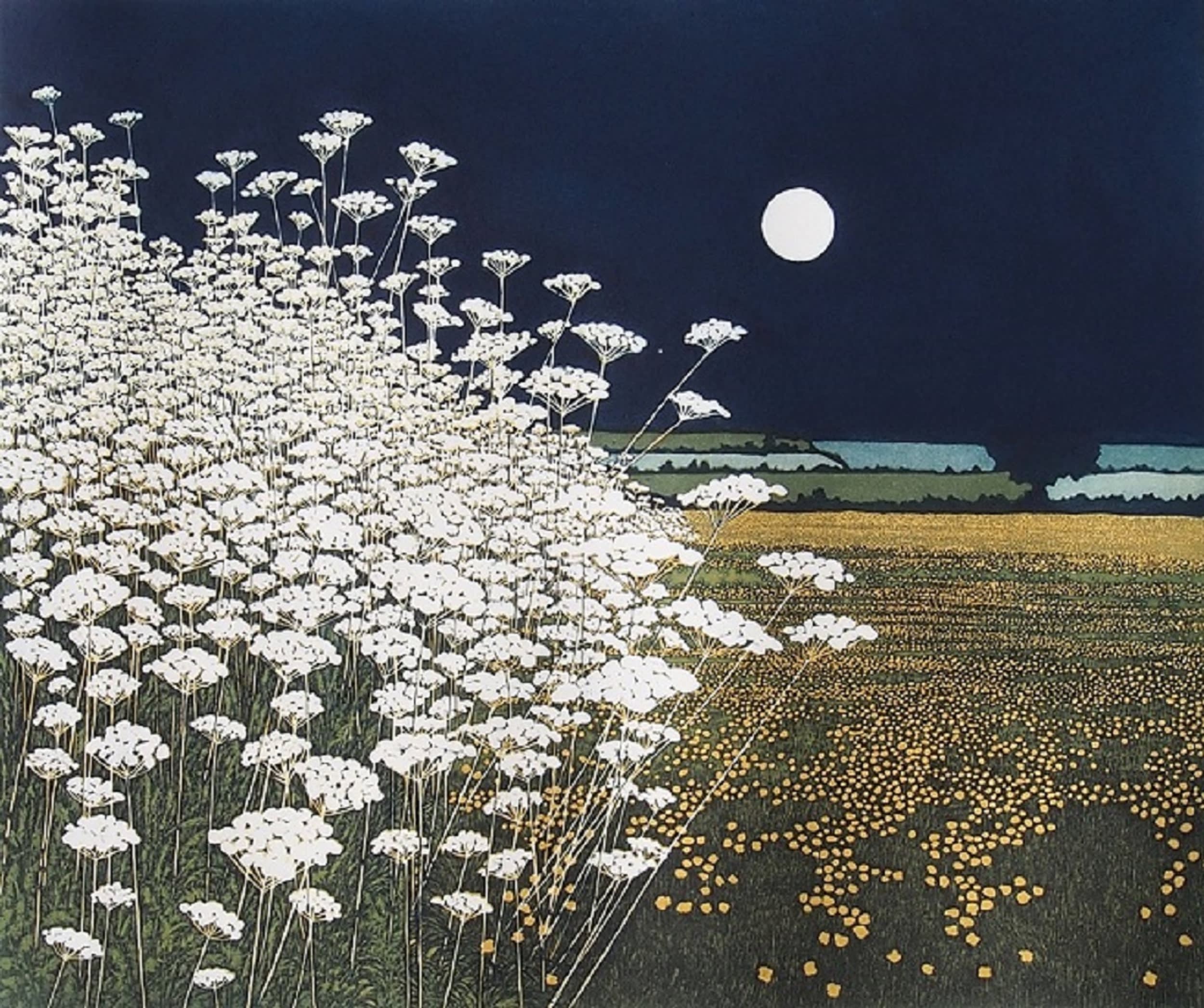 ---
Ade Adesina ARE
For Arts Sake Framing Prize
Conditional Love, linocut, £1800 Unframed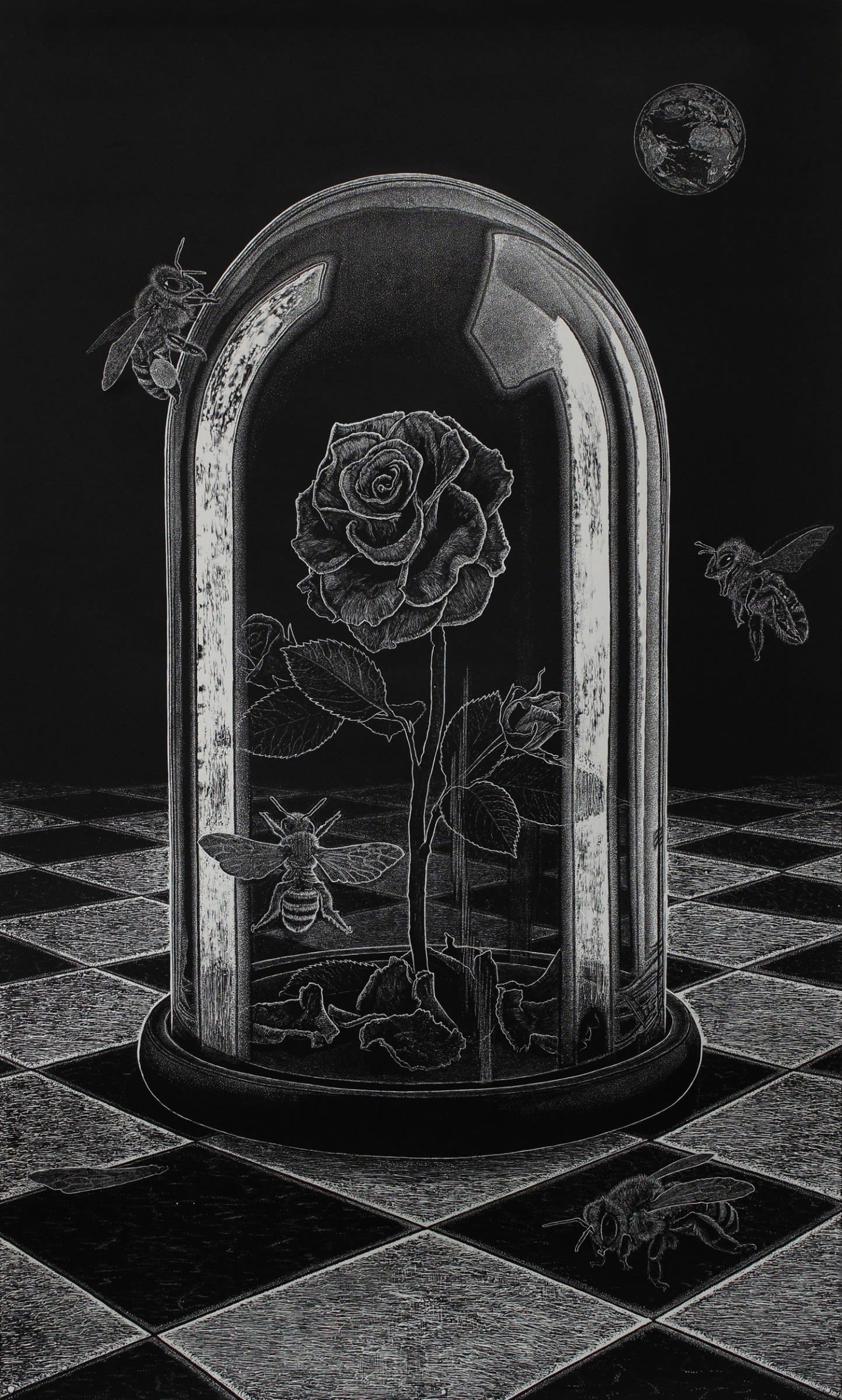 ---
Fernando Feijoo RE
Hawthorn Printmaker Supplies Prize
The Future, linocut, £450 Unframed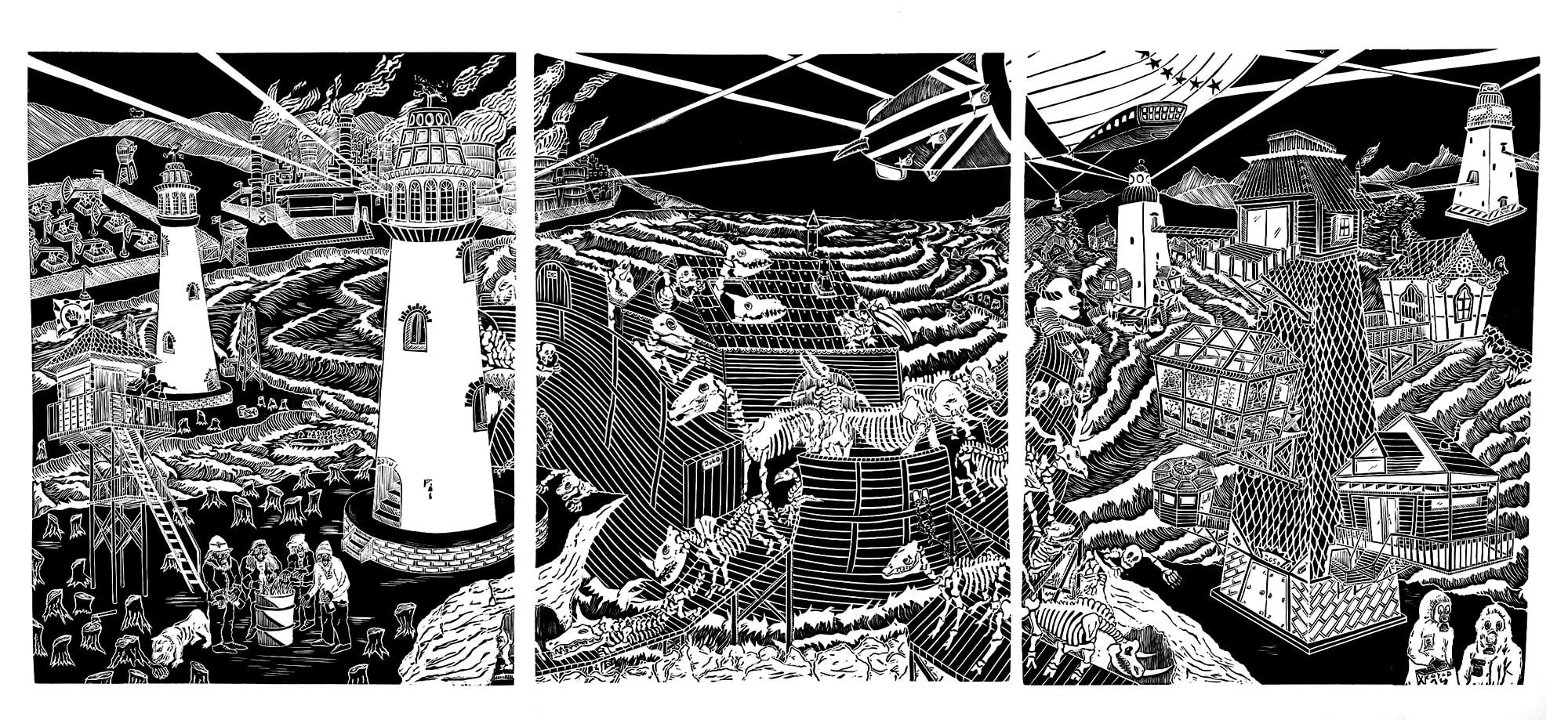 ---
Martin Ridgwell RE
Heatherley School of Art Open Studio Prize
Siege III, monotype, £300 Unframed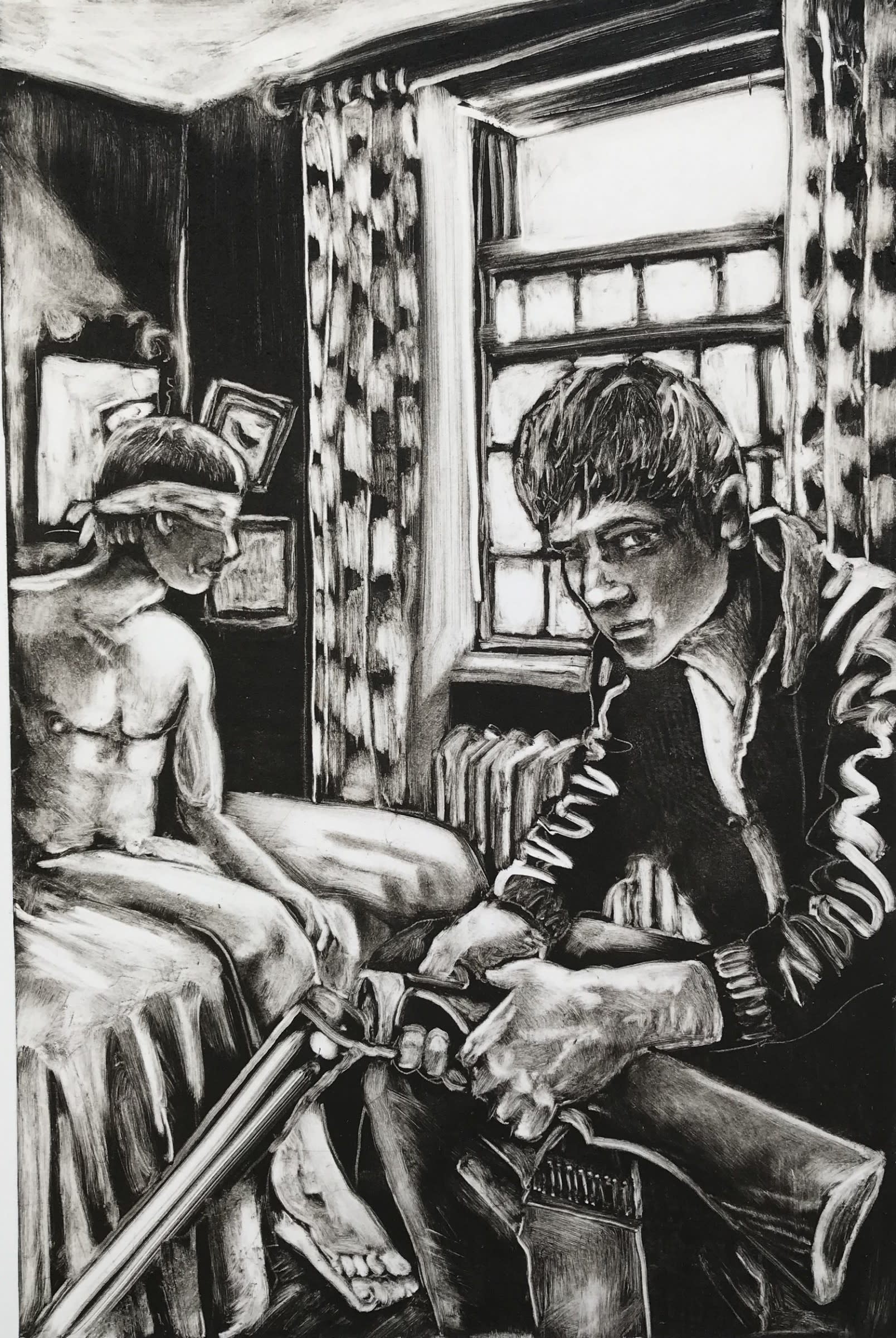 ---
Robert Baggaley RE
Intaglio Printmaker Prize
Levant, monoprint, £250 Unframed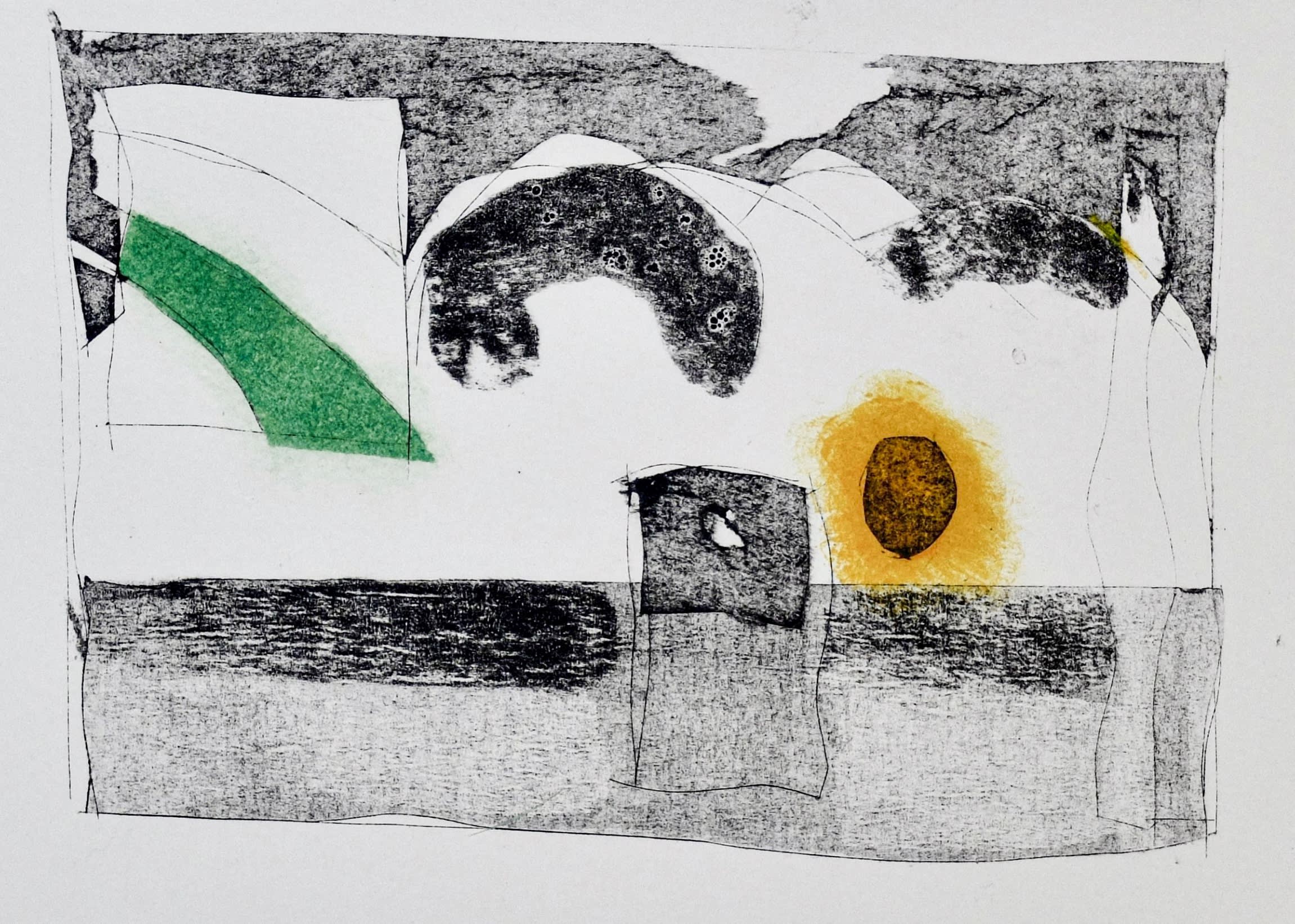 ---
Terence Gravett ARE
Mike Brennan Memorial Award
Bosvigo - May, woodblock, £270 Unframed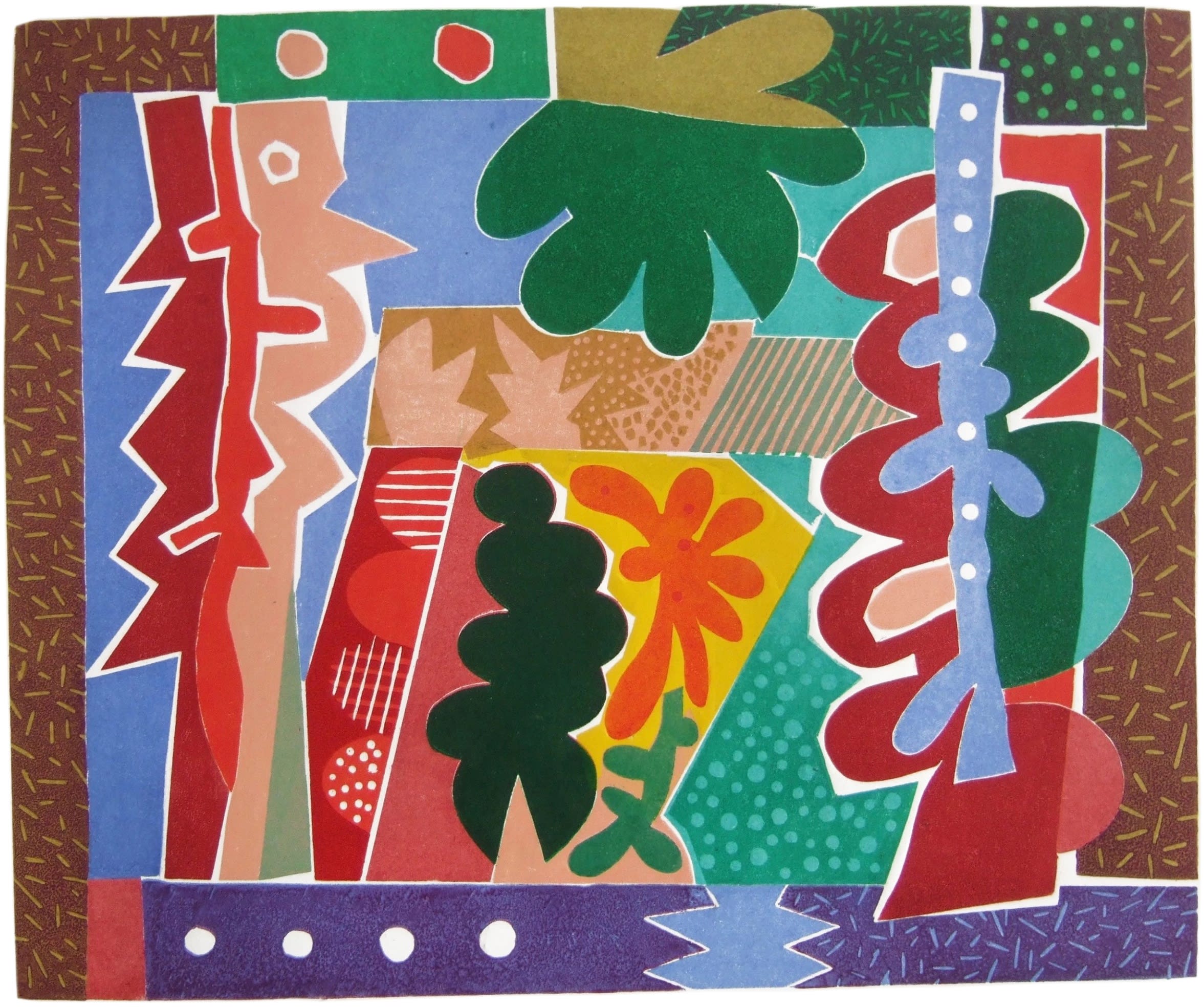 ---
James Boyd Brent RE
Printmaking Today Prize
Annunciation, intaglio & monoprint, £275 Unframed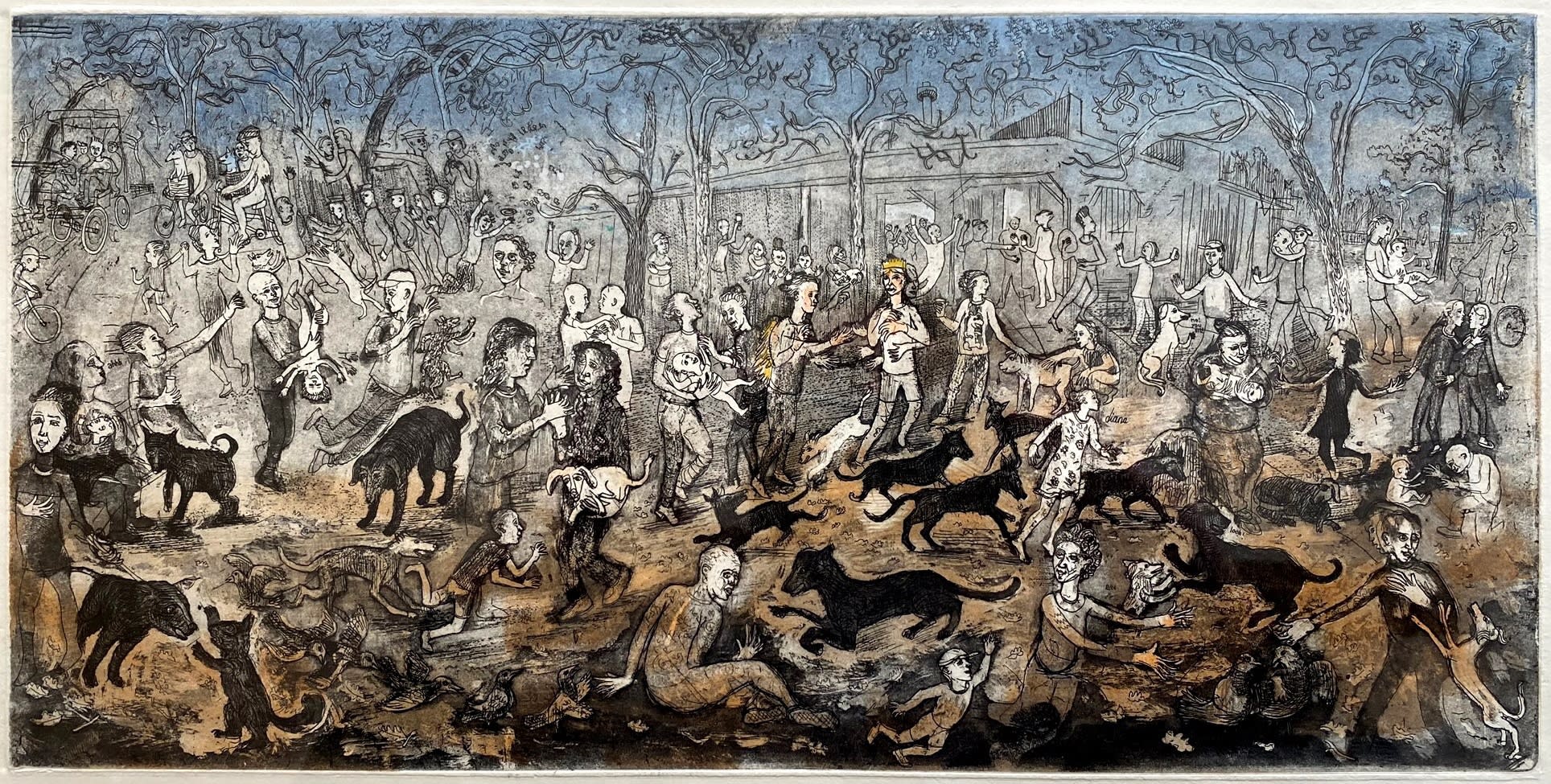 May 1, 2020