It's likely that one might consider a colourful throw, pillow or rug - or perhaps even a new lick of paint - when seeking to freshen up an interior. But adding a brightly hued piece of art is perfect for injecting some personality into a room and achieving that burst of colour the space needs.

This week, we've gathered a selection of bright and colourful artworks by members of the Royal Watercolour Society, currently showing in the RWS Autumn Exhibition at Bankside Gallery.
If you're interested in any of the artworks below, simply click the 'Enquire' Button. You will be directed to our sales@banksidegallery.com email; be sure to include the artist's name and title of the work in your enquiry. Alternatively, you can call us up and purchase any artwork over the phone. We're open 11am - 6pm daily! Our number is: 020 7928 7521.
---
John Crossley RWS
Let's Dance
acrylic on paper
£2600 Framed
Claire Denny ARWS
The Screen
oil on sized paper
£520 Framed
Michael Collins RWS
Buxton Landscape
acrylic
£800 Framed
Mark Raggett VPRWS
Small Abstract
mixed media on paper
£420 Framed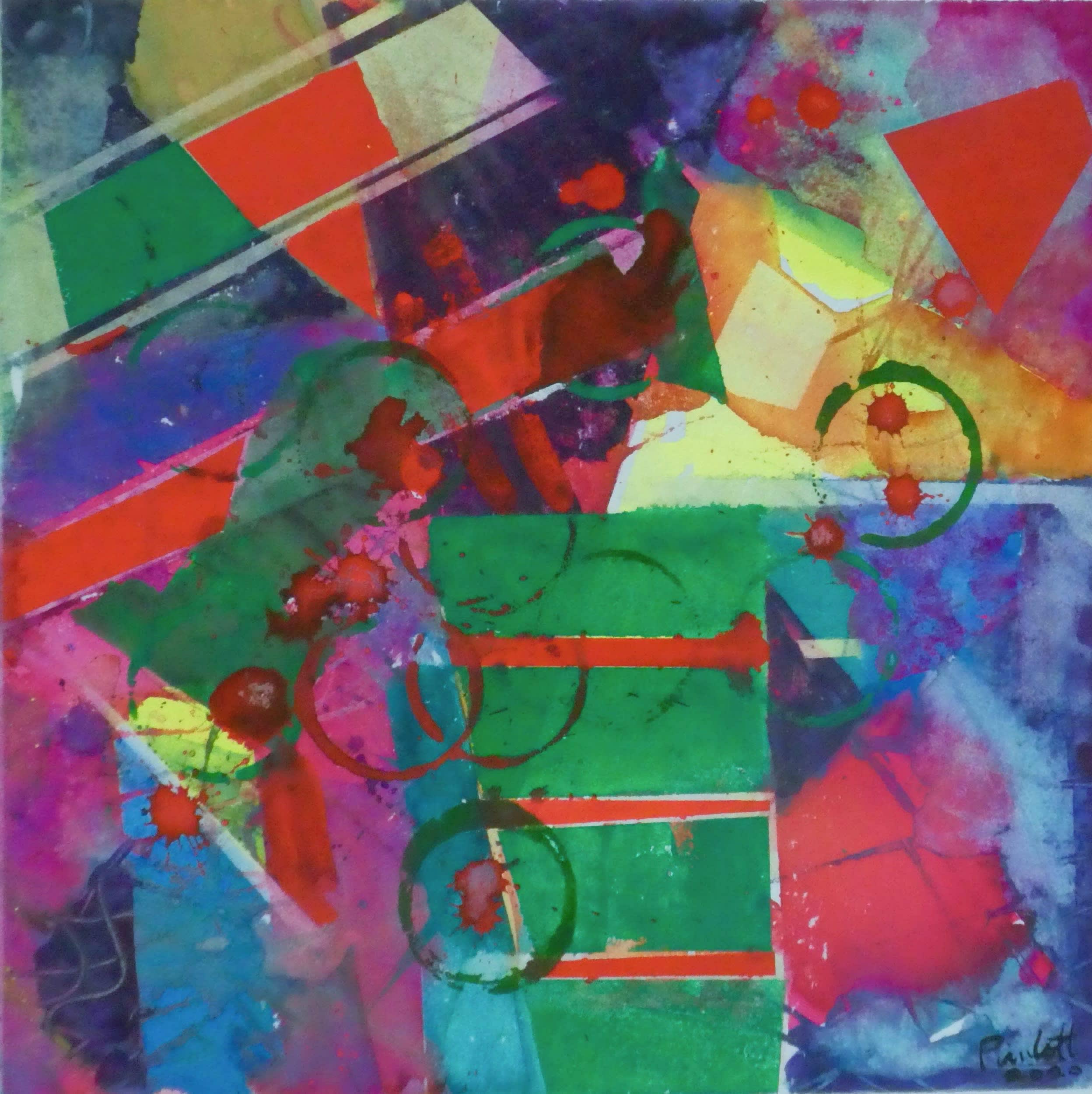 Geoffrey Pimlott RWS
Two Red Splashes
watercolour & gouache
£575 Framed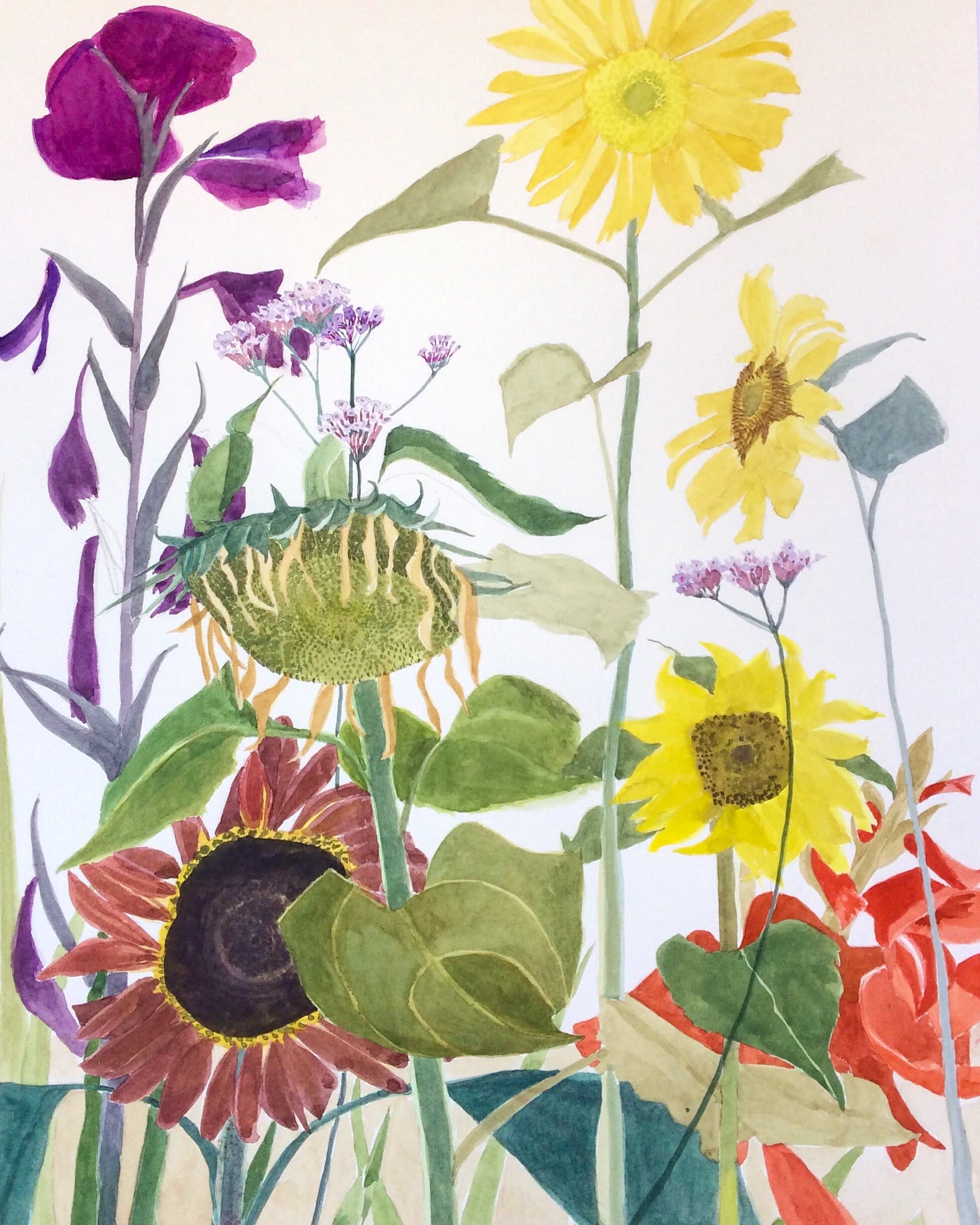 Suzy Fasht ARWS
The Kindness of Plants
watercolour on paper
£750 Framed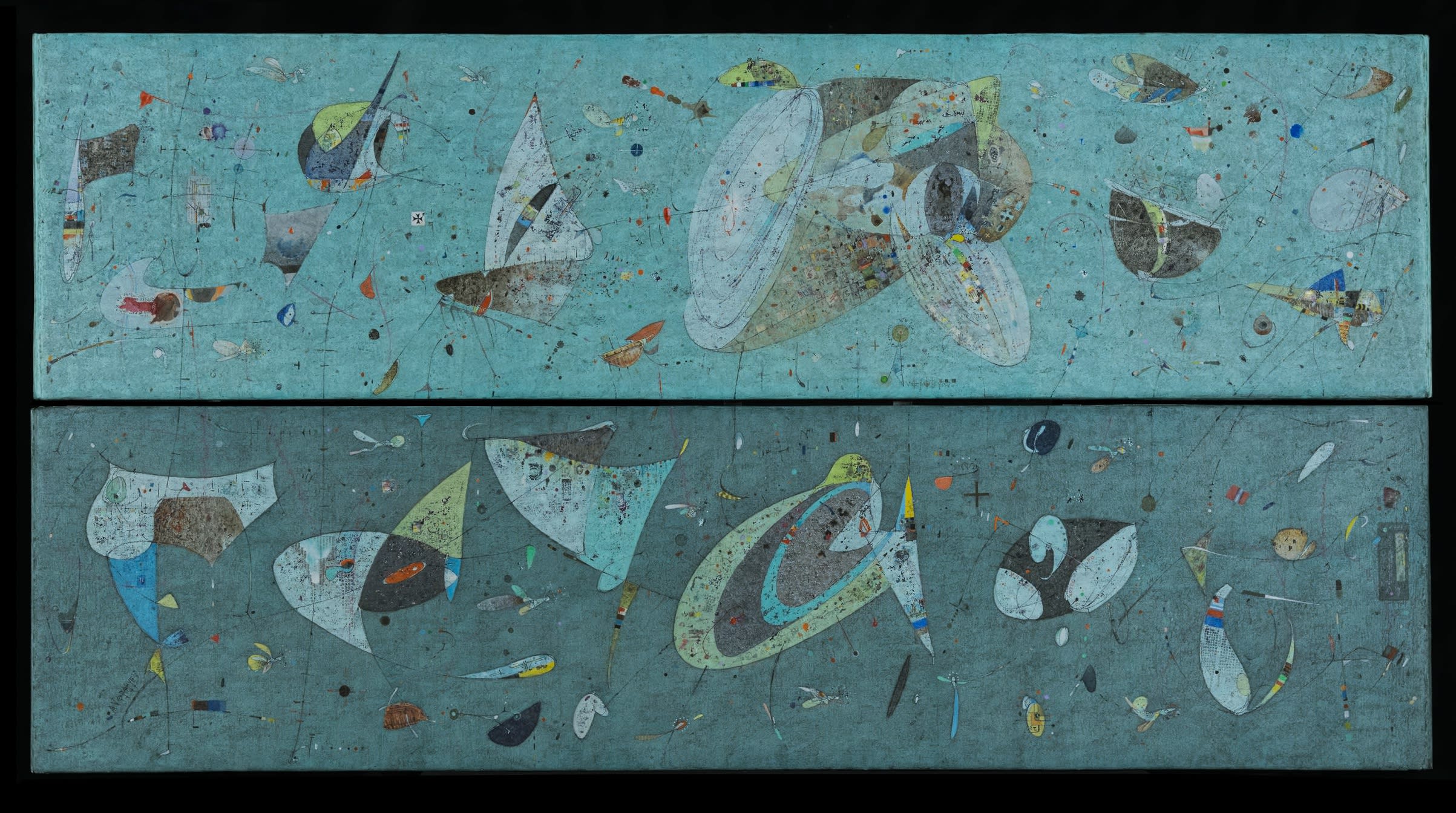 Alexander Vorobyev RWS
Flight of the Fly
oil & acrylic on canvas
£8000 Framed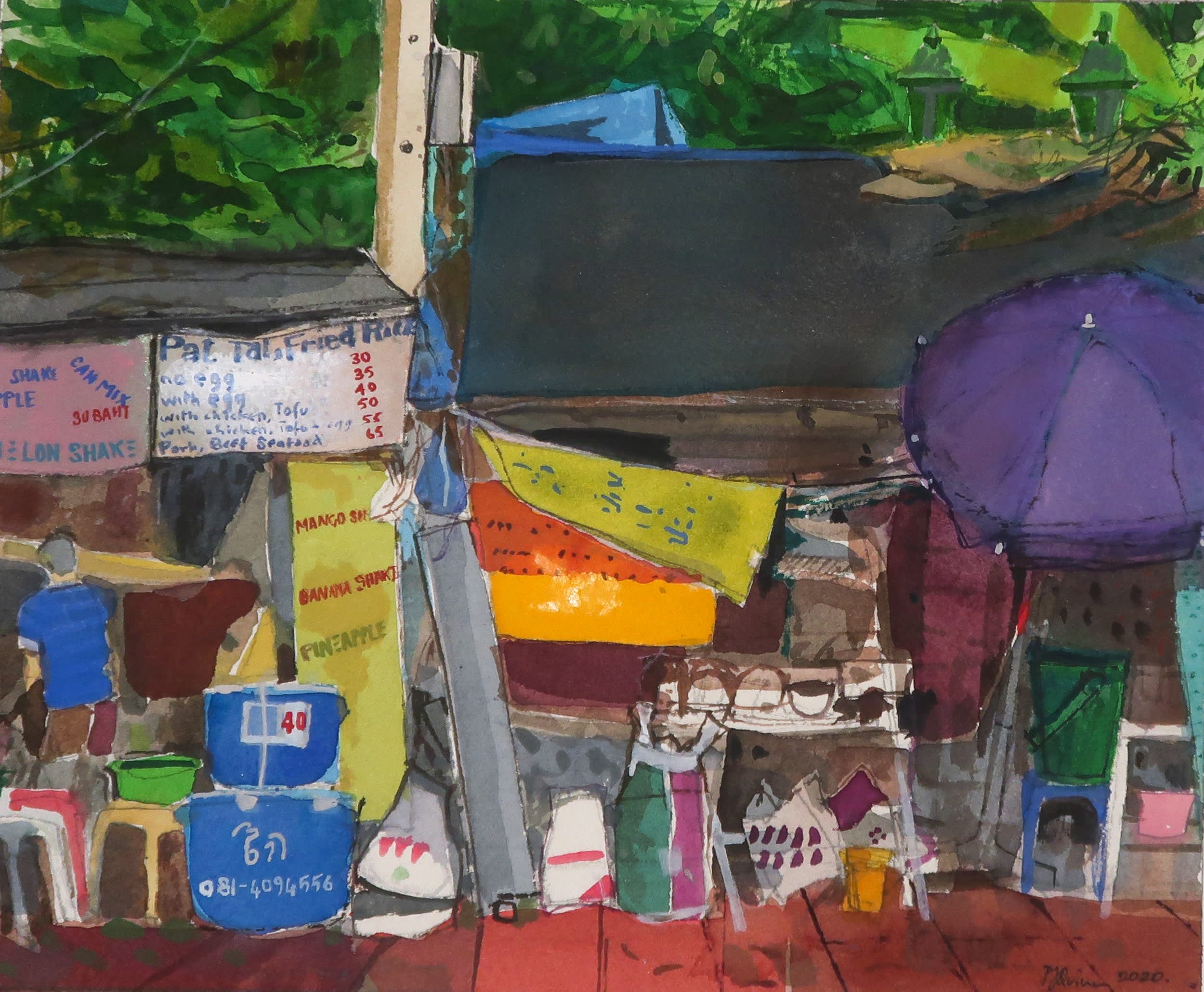 Peter Quinn RWS
Street Food Stalls, Bangkok
watercolour on paper
£650 Framed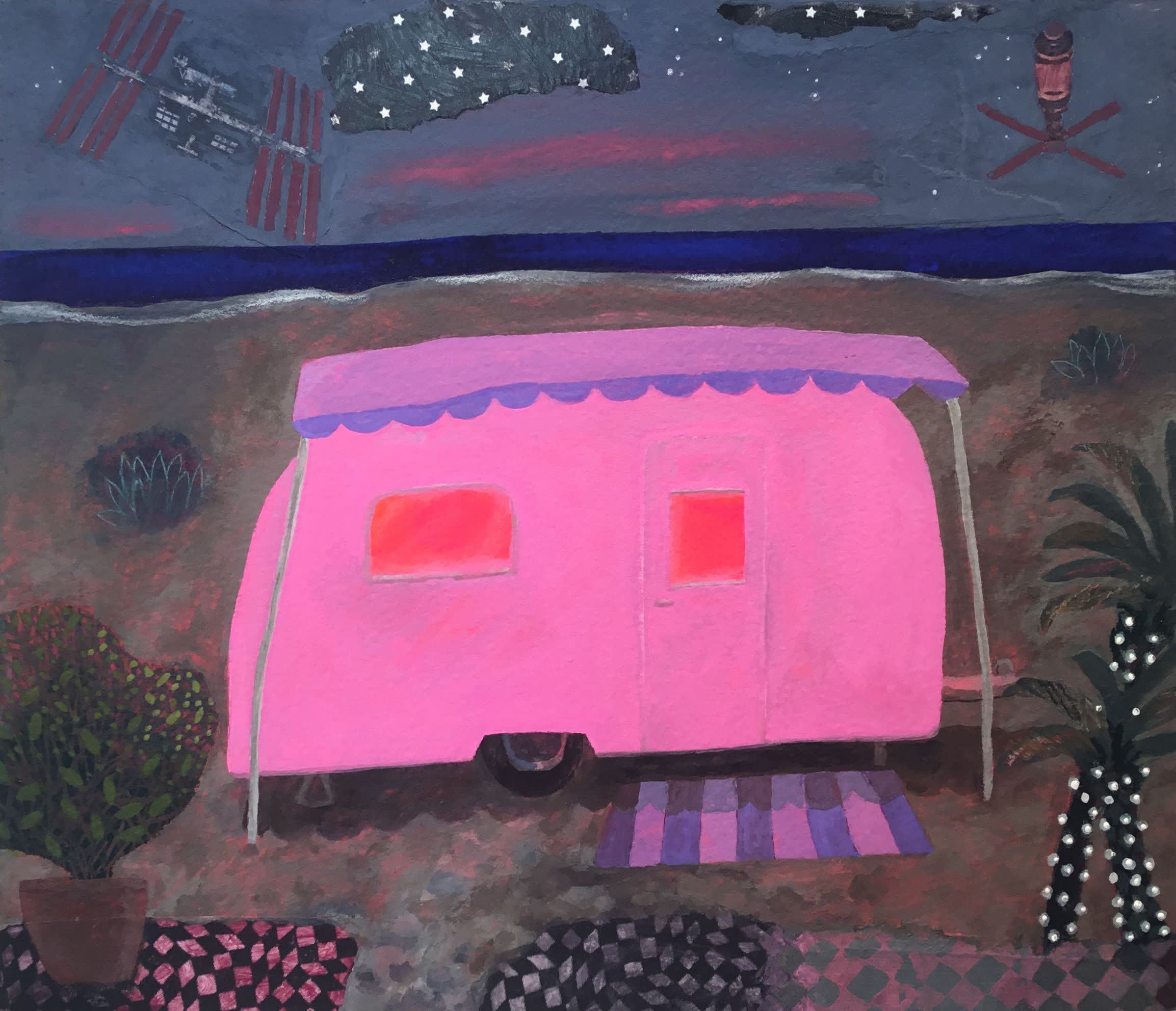 Gertie Young RWS
Caravan at the Edge of the World
acrylic & collage on card
£320 Framed
Simon Pierse RWS
Mamallapuram Beach
watercolour
£1700 Framed
Gerry Baptist RWS RE
The Falling Vase
watercolour
£1350 Framed
October 21, 2020