Free admission | No booking required | Open daily 11am-6pm
An exciting and eclectic range of works selected for this year's International Original Print Exhibition, an open submission exhibition established by the Royal Society of Painter-Printmakers which celebrates the best in all forms of contemporary printmaking.
This year's selectors were Ginger Gibbons (Animator, Producer, Director), Deborah Roslund Hon RE (collector & Trustee of Paintings in Hospitals) and Sue Timney (Designer), along with RE President David Ferry and RE Vice President, Michelle Griffiths.
Media Partner
With thanks to all the generous prizegivers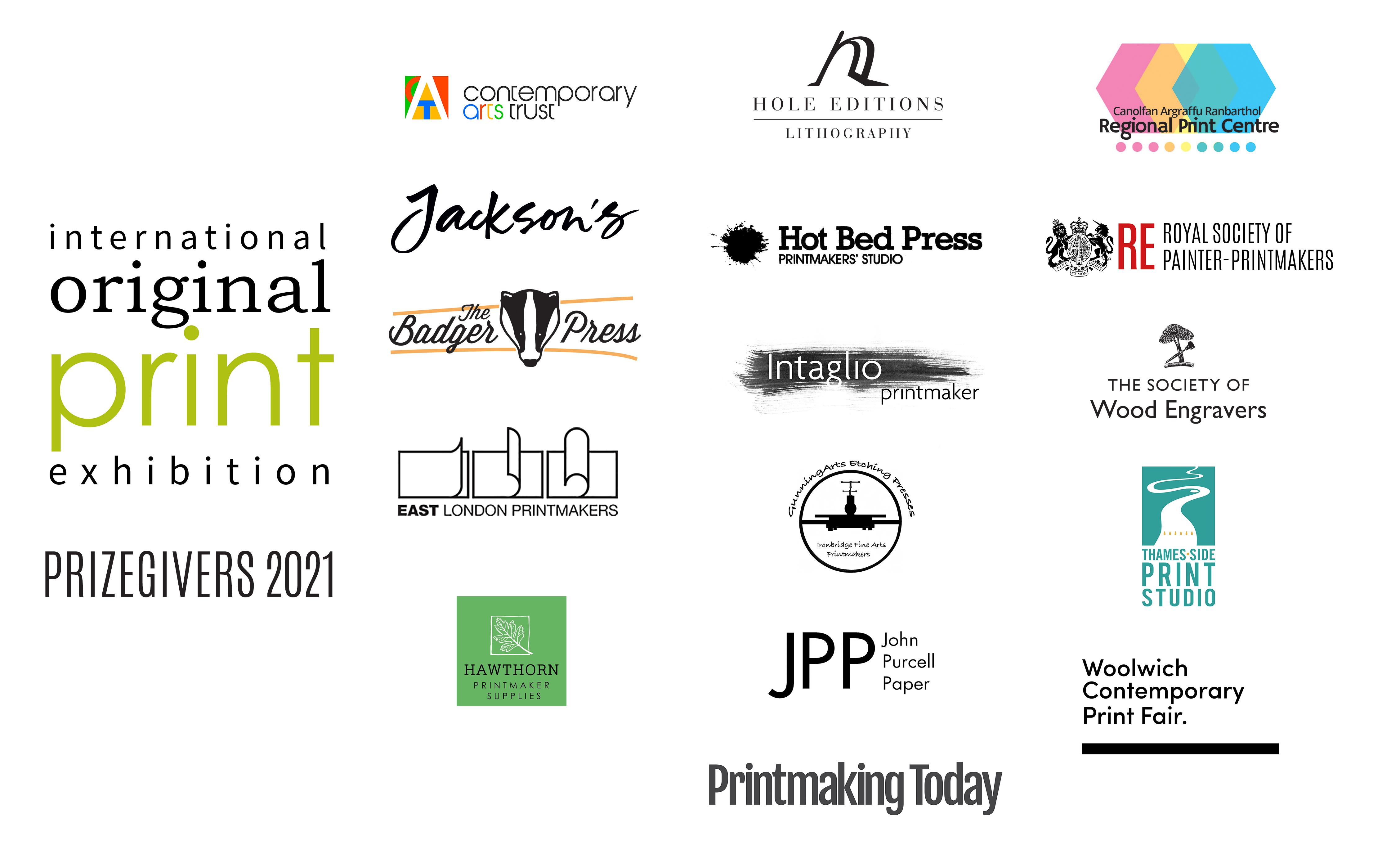 INTERNATIONAL ORIGINAL PRINT EXHIBITION 2021 PRIZE WINNERS
Badger Press Studio Award - Ruth Barrett-Danes
Contemporary Arts Trust £1000 Prize - Ley Roberts
East London Printmakers Prize - Kayleigh Holden
Hawthorn Printmaker Supplies Award - Wai Wong
Hole Editions Publishing Award - Daniel Howden
Hot Bed Press Award - Chris Salmon
Intaglio Printmaker Prize - Margaret Sellars for Guggenheim Interior 7
Ironbridge Fine Arts Printmaker Prize - Marianne Ferm
Jackson's Art Supplies Award - Annie Wasdell
John Purcell Paper Award - Sharon Lee
Printmaking Today Prize - Anaïs Charras
Regional Print Centre Award - Antony Carlton
The Society of Wood Engravers Prize - Trevor Price
Thames-Side Print Studio Prize - Noah Kulman
Royal Society of Painter-Printmakers Prize - Codomo Giura
Woolwich Contemporary Print Fair Prize - Nana Shiomi
---
Sign up to our newsletter to keep up to date with all of the latest news, opportunities, exhibitions, offers and events at Bankside Gallery!