This International Women's Day we are celebrating the female members of both the RWS and the RE with a series of interviews with 6 artists of the societies.
The first in this series is Jill Leman, the current President of the Royal Watercolour Society and the first woman in the society's history to hold the post. Shortly after being elected President in April 2017, Jill was interviewed regarding her work and her new position, revealing some of her hopes and ambitions for the future of the RWS.
Now, almost 3 years on, we were keen to catch up with Jill to find out more about how she has found her time as President so far, and some of the challenges and surprises that she might have faced along the way.
2020 Interview: Matilda Barratt in conversation with Jill Leman PRWS.
---
2017
You were elected President of the Royal Watercolour Society earlier this year - the first woman in the society's history to hold the post! Could you briefly describe how you became a painter?
I did a two years foundation course at Colchester School of Art. We had some fabulous staff, and artists like John Nash or Edward Bawden would come in for a day and teach. That was very influential for me.
This was in the Sixties... and what I really wanted at the time was to go to London and study graphic design. I got accepted at the Central School of Art & Design for the graphics course, and when I had finished, I got a job at a publishers doing layout and typography for books.
What made you give up your career in publishing and return to painting?
In 1996, publishing had changed - also, I had been doing it for some time and I found it quite restricting, however lovely the books are. You are dealing with other peoples' work, and I wanted to do something that was mine. I wanted to get back to what I used to enjoy - drawing and painting.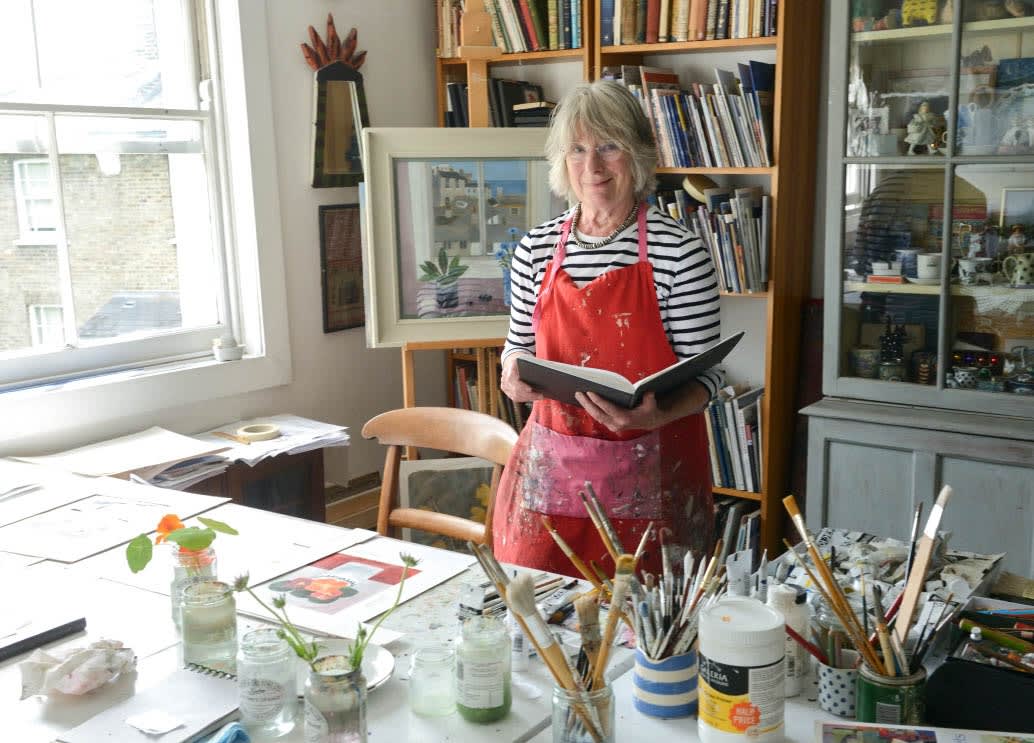 Did you find the return to drawing and painting difficult?
It was not difficult at all. It's a bit like riding a bicycle, you start again where you left off - you just need confidence!
Is drawing still important for your work?
Yes. For me, each painting starts with a drawing. But the drawings are often too realistic, so I then have to 'rough them up' and take control and give it the shape and colour that I want.
Drawing is also very important in understanding and knowing your subject. I need the basic structure to be in the work, then the painting can be set free to take on its own life.
You are known for your paintings of domestic objects, what determines your choice of subject?
I live in North London, and my home and studio are all one, so my subjects are mainly flowers and still life - sometimes cats, buildings and portraits.
I have things in front of me here, and I can just paint them, I don't have to go anywhere else.
Also, I feel that I paint what I know best. My pictures are for people to hang on their walls and enjoy.
The RWS was founded more than 200 years ago, has it still got the same admission criteria for its members to submit work in watercolour?
Not quite, today our criteria is work in any water-based media on a paper-based support.
Does that mean that there is now less interest in watercolour?
Not at all! The public interest in the medium is definitely increasing. At the RWS, we've noticed that people are very keen, they love coming to our exhibitions and spend a lot of time looking at the paintings and discussing techniques, subjects, materials etc. Painting in watercolours is extremely popular as a hobby and the RWS courses fill up very quickly. We also have fun events like 'The Big Draw' when families can come along and paint together.
How do you combine your work as a painter with the duties of your new position?
I don't have a clear division of days that I spend on painting and time spent on my new duties as President of the RWS. I'm fairly constantly in touch with the society. It's very busy at the moment as we have 'Colour & Vision' our autumn exhibition to prepare for as well as our 2017/18 programme of Workshops/Talks/Events. We also run a 'Contemporary Watercolour Competition' which opens for online entries soon.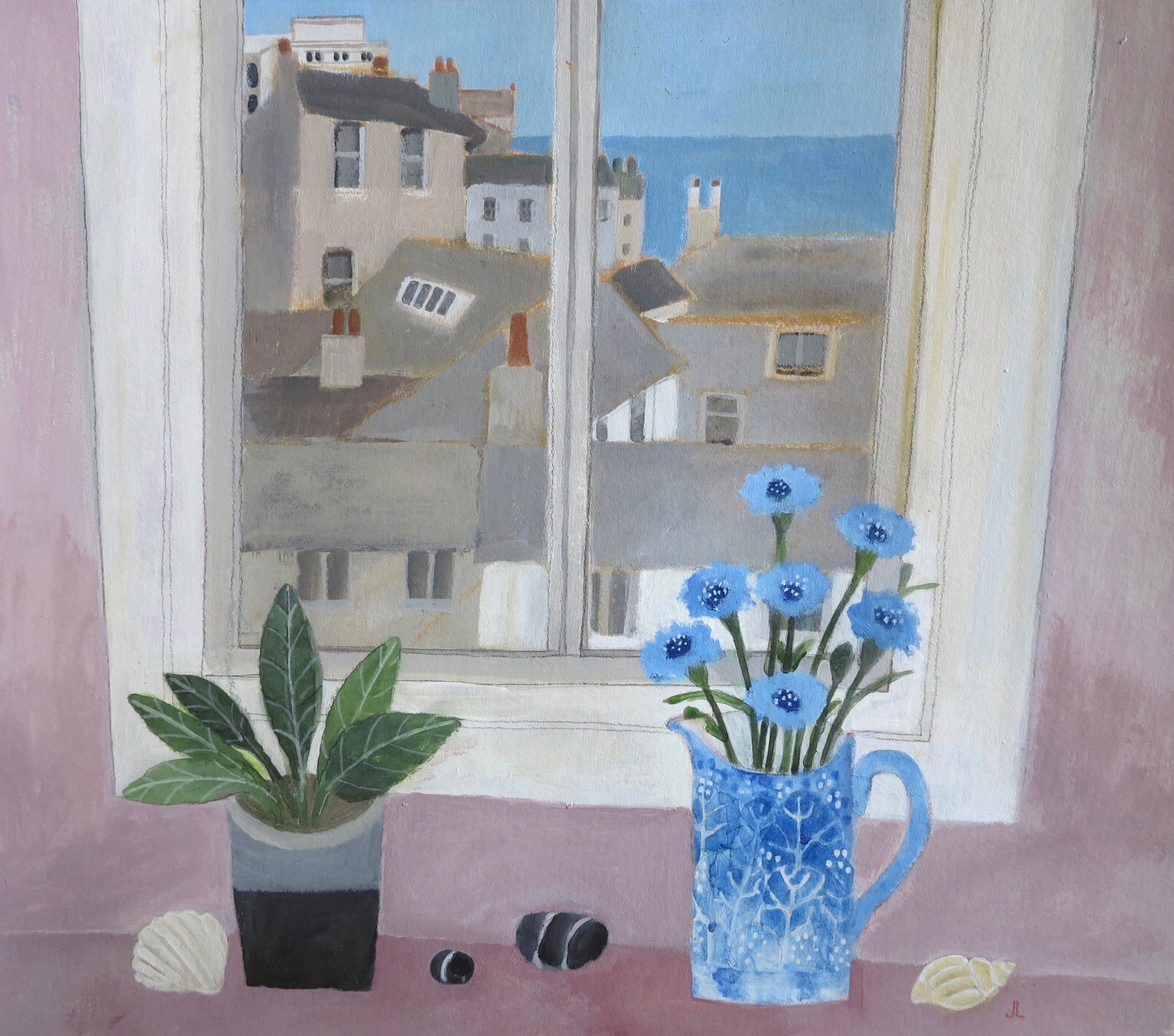 As President of the RWS, what are your plans and ambitions for the immediate future?
I want to ensure that the RWS continues to have excellent, exciting exhibitions of members' paintings at Bankside Gallery and that we promote the Society and its Members and Associates whenever possible.
In two years' time the RWS will have an additional gallery space next door to The National Gallery where we can also house and display our unique and nationally important Archive & Diploma Collection making it more accessible to the public.
And for yourself, as an artist - what are your plans for the immediate future?
To produce some fabulous paintings!
---
2020
What have you found most rewarding – and indeed, most challenging – about your role as President of the Royal Watercolour Society so far?
It is a great honour and a big challenge to be President of the Royal Watercolour Society (the second oldest art society in the world, the first is the RA), and to be the first female President in the Society's history is also a challenge and an opportunity that I had to take on. When I told a fellow RWS member this she said privately to me that I was 'mad and brave'… I liked that description!
I am proud of our fascinating and well documented history and of our present members (limited to 75 full RWS members and a number of Associates) who continue to create and explore water based media in the 21 Century.
The major challenge has been fundraising - extremely stressful and hard work, but incredibly rewarding.
Have there been any surprises along the way? Is the role at all like you had imagined?
I was Vice President for 2 years so I had a pretty good idea of what would be involved.
How have you found it managing responsibilities? You spoke at the start of your presidency a little about juggling between your work as a painter and the duties of your then new position. Has your approach to this changed at all?
We have so much marvellous backup from Bankside Gallery; Angela, Natalie, and all the staff. I have been very fortunate to have Fay as RWS Secretary - we have been able to do so much to promote and improve the RWS with social media, exhibitions, sponsorship… the list goes on.
I would find being President much harder without their support.
'It's good to talk', as they say, and I know I can always get advice and opinions from the RWS Council, RWS members and past Presidents if needed.
What does a typical day look like for you? (If there is such a thing!)
I am a professional artist and I need to work every day. Martin, my husband, is also an artist and we both work from home (in separate studios).
Of course we talk about the RWS, our work, other artists' work, exhibitions and so on, a lot!
We are very fortunate to live in London - it is easy to get out and see exhibitions, museums, gardens and all the other things that are so amazing out there. I love walking in London and the walk from my home in Islington to Bankside Gallery is excellent - downhill through Georgian London to Clerkenwell, Smithfield, St Pauls, across The Thames, past Tate Modern and there you are.
I am in close contact with Bankside Gallery and Fay, the RWS Secretary - sometimes there are quite a few emails and decisions to deal with but there are busy times for the RWS as well as quieter periods - I find I am often making lists of ideas that pop up to discuss with Fay and at Council meetings. If I go to Private View's or exhibitions I'm always on the lookout for possible ideas, people, artists etc.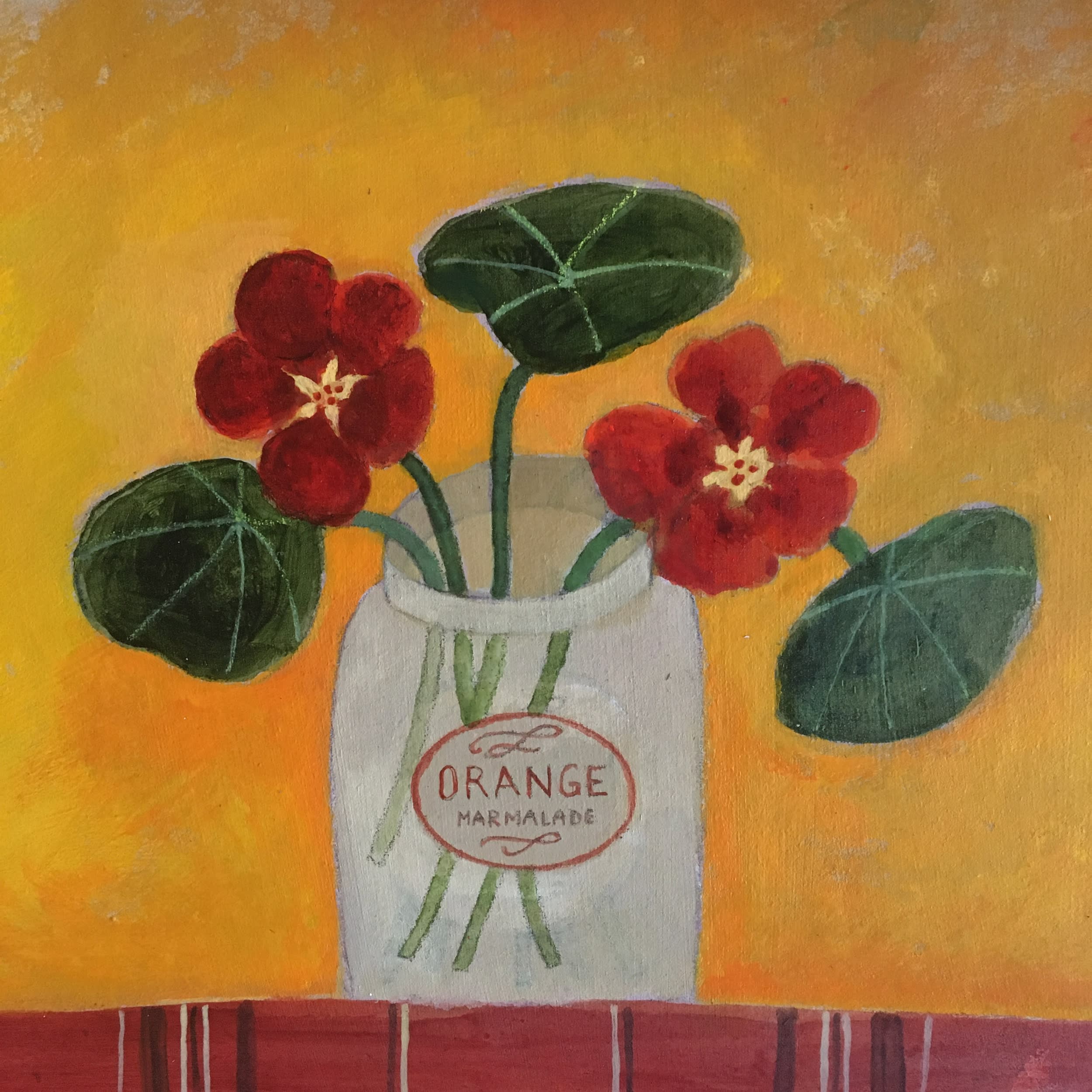 Have you got anything exciting in the pipeline – either in your own work or your role as President? What are you currently looking forward to?
I exhibit my work quite widely in London and further afield - apart from the RWS at Bankside Gallery (2 RWS exhibitions a year plus Bankside Gallery Summer & Christmas shows) I am also a member of the Royal Society of British Artists (we have an annual show at Mall Galleries).
This year I have been invited to participate in a small art fair at The Garden Museum, Lambeth at the end of March which should be fun. It's called SuperNature.
I'm delighted to have been selected to work in The Chelsea Physic Garden for an exhibition at Bankside Gallery and looking forward to that.
I shall also be showing paintings in various gallery mixed exhibitions.
In my role as President, together with Francis Bowyer PPRWS, we have been very involved with the building works, especially the interior for additional RWS gallery and archive space in Whitcomb Street. We have been extremely fortunate to have Wilkinson Eyre Architects masterminding this. The RWS has recently gained possession of the space and will be continuing our fundraising activities to fit it out. It has been and will continue to be very exciting to see it develop.
What would your advice be to a young aspiring artist?
Don't be afraid to have Heroes and to learn from them - by Heroes I mean artists, designers, any creatives you admire. I like this quote which is attributed to Picasso 'Good artists copy; Great artists steal'. I take this to mean you can copy and produce an imitation but by stealing you are making something better - or at least turning it into your own.
Also it's very important to learn how to cope when your work is not accepted for an open competition or exhibition - this is something that happens to all of us throughout our careers… You are not alone - so never let this put you off trying again.
---
More like this on the Blog...
Read: International Women's Day Series: Gertie Young
Read: International Women's Day Series: Nana Shiomi
Read: International Women's Day Series: Julia Midgley
Read: International Women's Day Series: Rachel Gracey
Read: International Women's Day Series Sally McLaren
February 27, 2020