LITHOGRAPH
Lithography is a printmaking process which makes use of the fact that greasy substances and water do not mix. A lithography stone or a metal plate is used, and a greasy material (which could be an ink, wax or other material) is applied to parts of the surface of this.
The stone or plate is then chemically treated, and then moistened. The water will adhere to the places where the greasy substance was not applied and will be repelled from the places where is was applied. Oil-based ink is then rolled over the surface, and it does the opposite of the water – adhering to those places where the greasy material was applied.
Prints can then be made from the surface onto paper.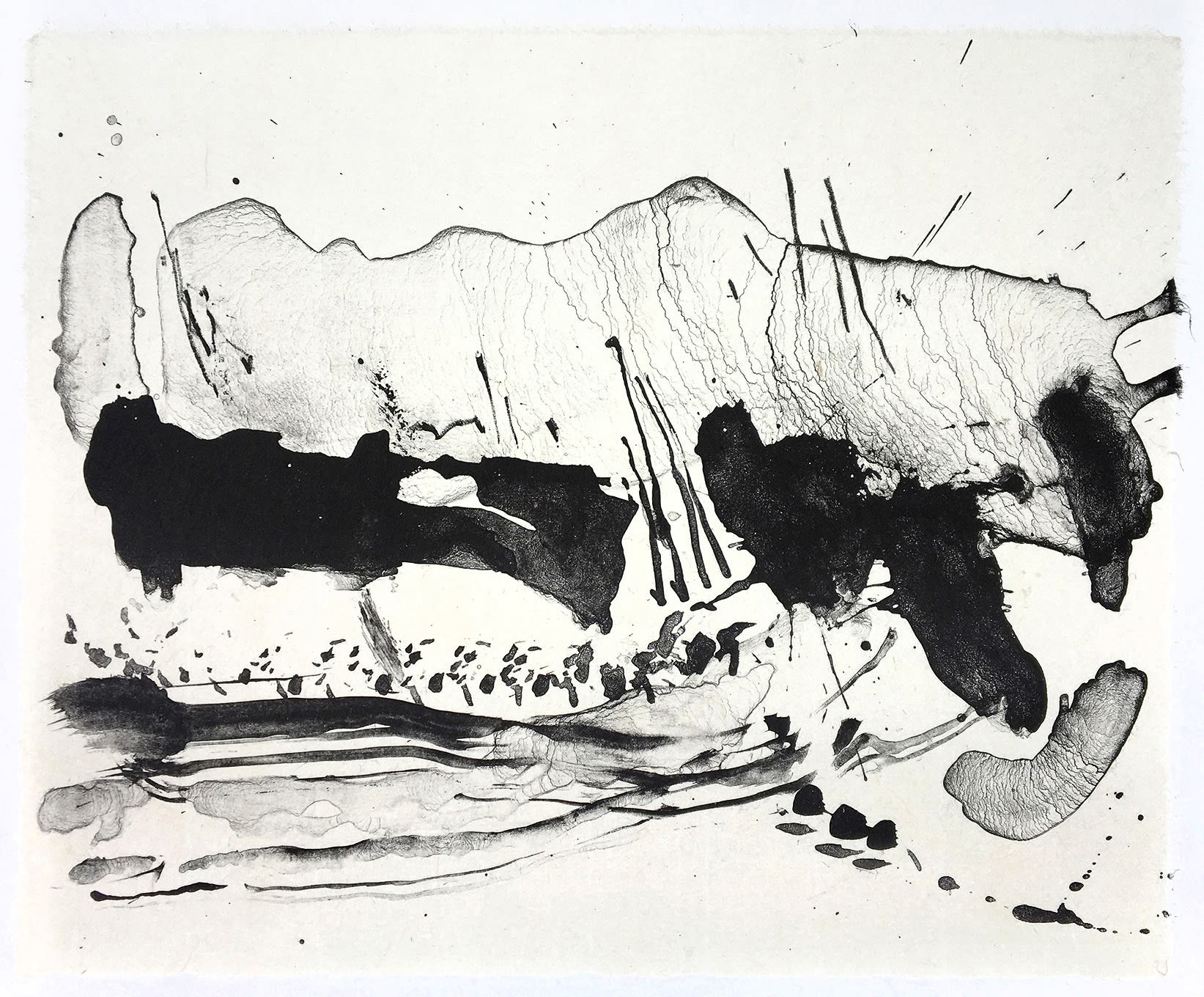 Danielle Creenaune
Quadern de Pedra 001
stone lithograph & chine-colle
£350 Framed / £250 Unframed
SCREENPRINT
Screenprinting utilises a mesh stretched over a frame. A stencil is used to block out the areas which are not to be printed. The stencil can be made by, for example, painting glue on to the mesh or applying paper to it. A squeegee is then used to push ink through the mesh onto a piece of paper. It will only go through in the places that have not been blocked out. An alternative way of creating the stencil is to apply light sensitive material to the mesh, which is then developed photographically.
Simon Tozer
Ices for Fish
screenprint
£420 Framed / £220 Unframed
DIGITAL PRINT
An image is created using computer software, and then printed using, for example, an inkjet printer. The product is not a reproduction of another artwork, but rather a limited edition work of art that does not exist in any other form. The image can be made entirely with computer software, or using elements of physical artwork that has been scanned in and is then manipulated digitally. There are also ways of printing digital prints using traditional printmaking techniques such as etching, through the use of photographic methods.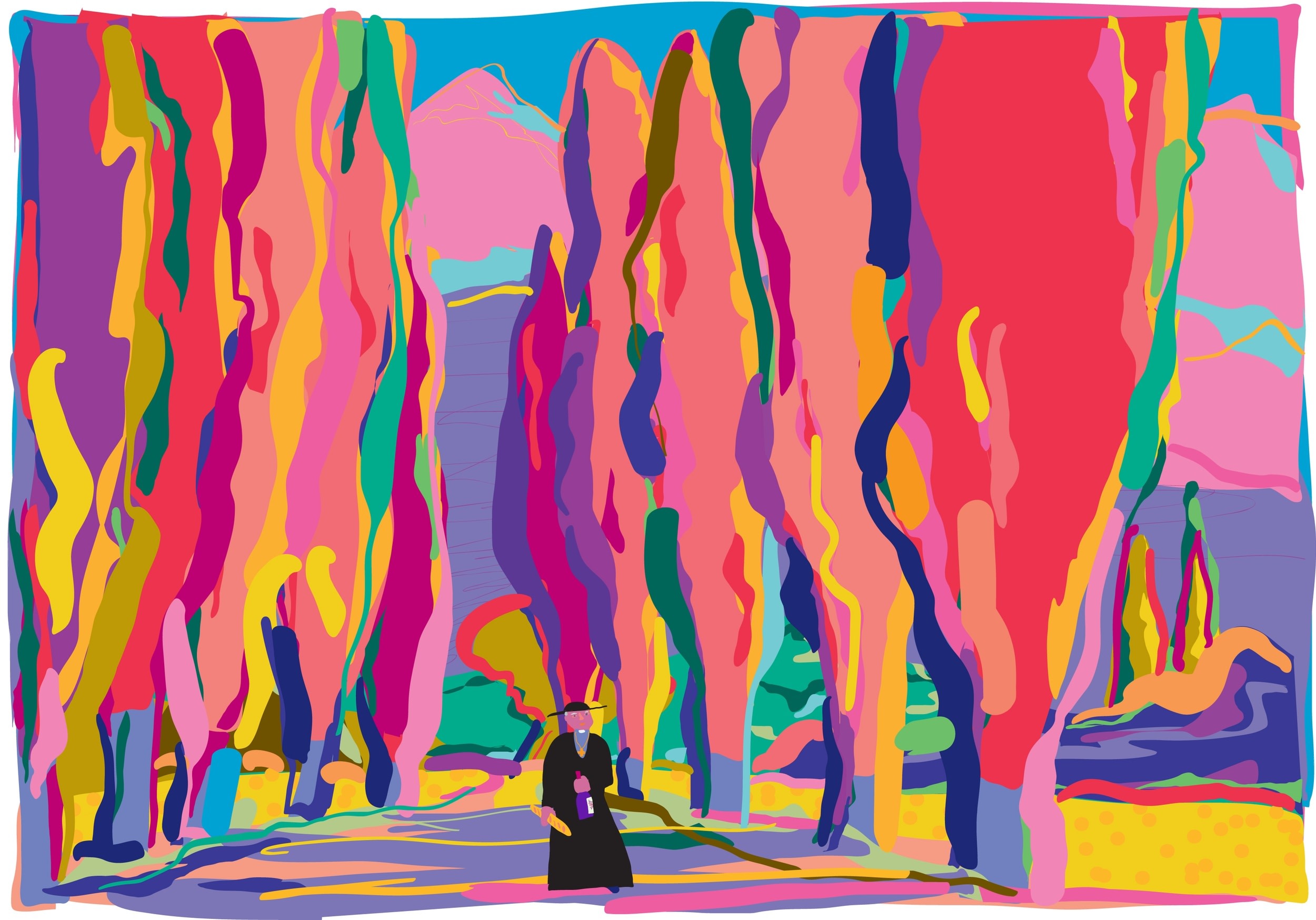 Gerry Baptist ARWS RE
Visiting One of His Flock
archival digital print
£1250 Framed / £950 Unframed
---
More like this on the Blog...
Read: Straight from the printmaker's mouth
Read: What does 'RE' mean anyway?
Quiz: What type of printmakers are you?
Read / Watch: Linocut Printing: In the Studio with Anita Klein
Read / Watch: Relief Printing: In the Studio with Trevor Price
Read: Artist Focus: Morgan Doyle
Read: 8 Top Tips for aspiring & emerging artists
November 5, 2018