What makes original prints such a great way to start your art collection?
Bankside Gallery prides itself on showing affordable, accessible and authentic art. Home to the Royal Society of Painter-Printmakers, who promote quality original printmaking by contemporary artists, prints are a brilliant way to start your art collection on a budget.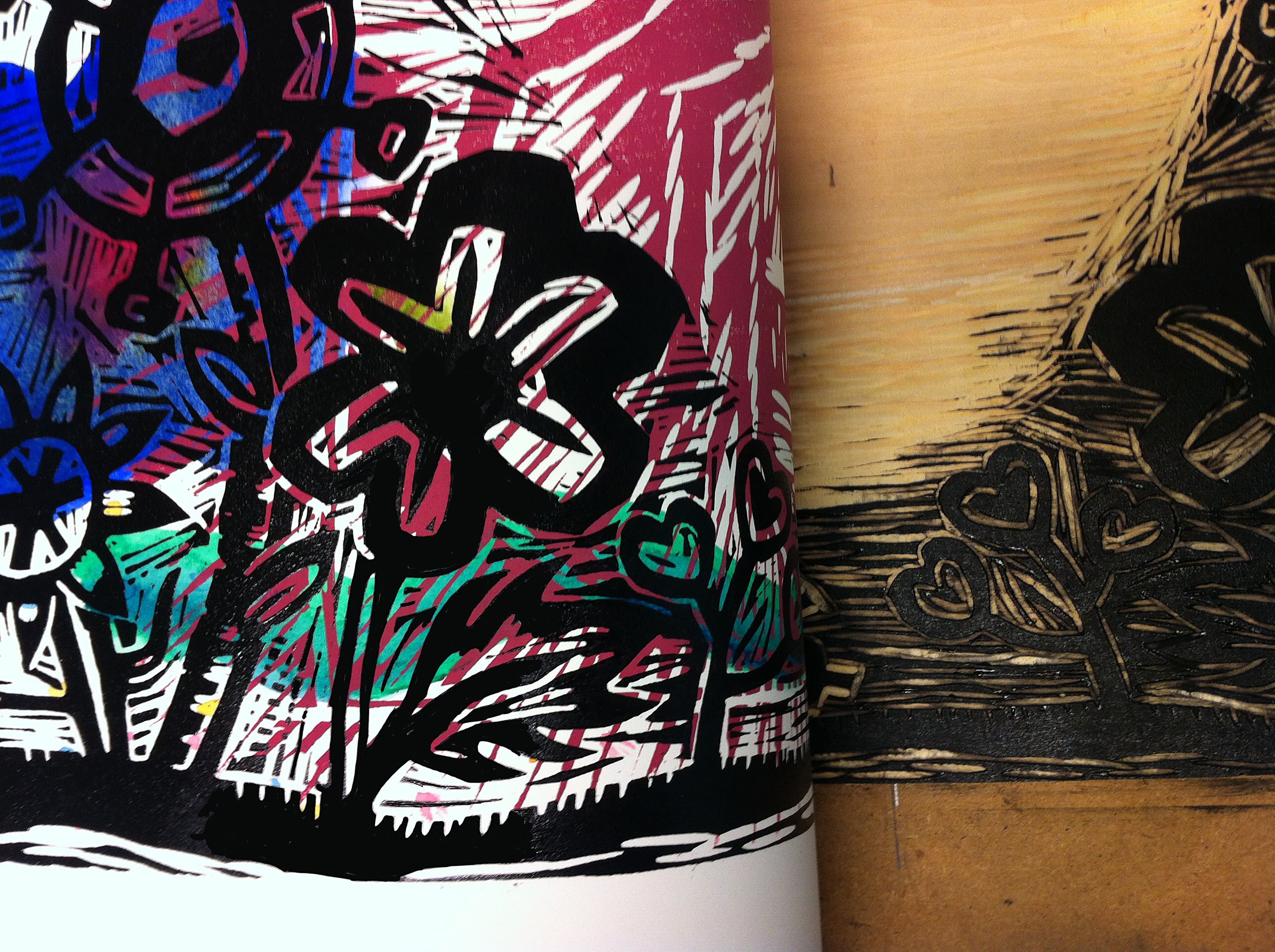 Gerry Baptist's woodcut print peeling off the woodblock...scroll down for the finished piece
But what is an 'original print'?
The Royal Society of Painter-Printmakers (known as the RE) artists produce 'original prints', which may be a confusing term for many. This stems partly from the frequent misuse of the word 'print' which is sometimes used when it is referring to what is actually a reproduction.
A good question to ask is 'Where is the original?' If you're looking at a Picasso poster on sale for £10 in an art gallery gift shop, you're likely to be aware that this is a standard quality mass produced reproduction of an original painting of which only one exists.
Then there's a more confusing area of 'prints' where high quality inkjet photographs of original paintings are made, sometimes only available in a limited edition and signed by the artist, but don't be fooled, these are still reproductions! Remember that the original painting still exists elsewhere. You won't find any of these sorts of prints at Bankside Gallery in our RE shows, as all the RE prints are 'original prints', hence the exhibition title.
With original prints, the original artwork is the print itself. The image may have been created in a variety of ways, by being etched into a plate, or drawn onto a lithographic stone, or engraved out of a block of wood for example. The finished work is only created by inking up and taking an impression from this plate, stone or block. The work does not exist in any other form. The RE was founded to represent printmaking as an art form in its own right, and continues to promote these values today.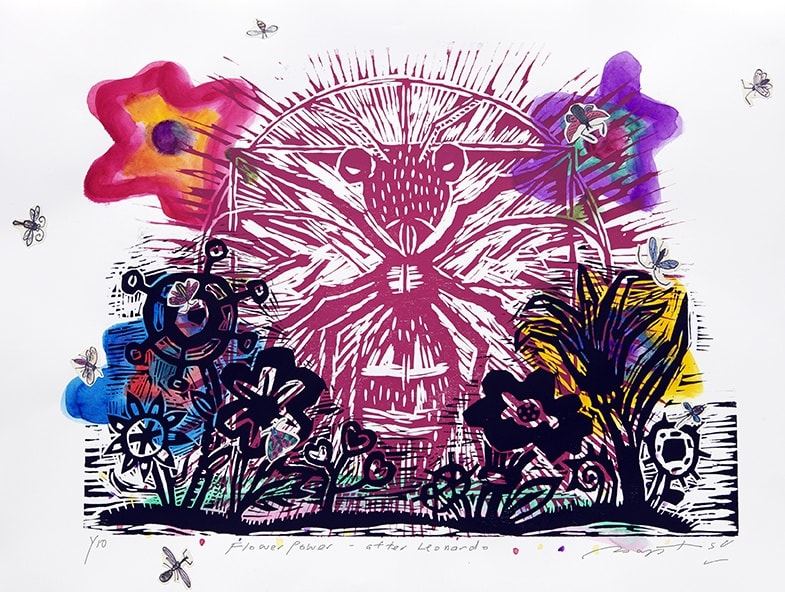 Gerry Baptist, Flower Power, hand-coloured woodcut print, £495 framed
So if a print is an original artwork in its own right, why are they usually more affordable than paintings?
Most prints are made using techniques allowing there to be multiple impressions made of the same image. This number of impressions will be limited and will be indicated on the print itself with its unique number within the edition, followed by the total number of impressions produced in the edition. As there are several impressions in an edition of one image this means they are often much more affordable than a painting, making original prints a great way to start – or add to – your art collection. And just because they may be less expensive than a painting, there are often hours and hours more work put in to creating a print than a painting as many of the techniques require incredible expertise and precision. Having an understanding how something is made can really increase your appreciation of the work and the skill in producing it.

John Duffin, King's Cross, etching, £795 framed
More like this on the Blog...
Read: Home is where the art is
Read: Straight from the printmaker's mouth
Read: What does 'RE' mean anyway?
Read: Three Reasons Why Art Makes the Perfect Gift
Quiz: What type of printmakers are you?
Read / Watch: Linocut Printing: In the Studio with Anita Klein
Read / Watch: Relief Printing: In the Studio with Trevor Price
May 14, 2019