Akash Bhatt RWS is an artist with a passion for recording the world around him. His interest lies in people and their habitats, and throughout his lifetime he has travelled extensively searching for new projects. He is equally comfortable, however, with gathering inspiration from in and around where he lives, drawing and painting from direct observation out on the streets and in cafes.
Over these past few months of lockdown, like so many of us, Akash has had to adapt to a much more confined way of living and working, mostly drawing his mother from observation.
We were interested to find out more about Akash's life and work, what drawing means to him, and how the lockdown has impacted his creative practice.
Interview: Matilda Barratt in conversation with Akash Bhatt RWS.
---
I'm interested to know how your art fits into your everyday life. When do you create, and where do you find inspiration?
"In normal times my routine for the entire day would involve me being in the studio early and continuing often long into the night.
However since early to mid-March as things are very different for all of us, I currently work from a much smaller space (the living room) as I am unable to go to my studio.
Inspiration can come from anything and everything. Very often when you least expect it. It can come at high times and at very low points."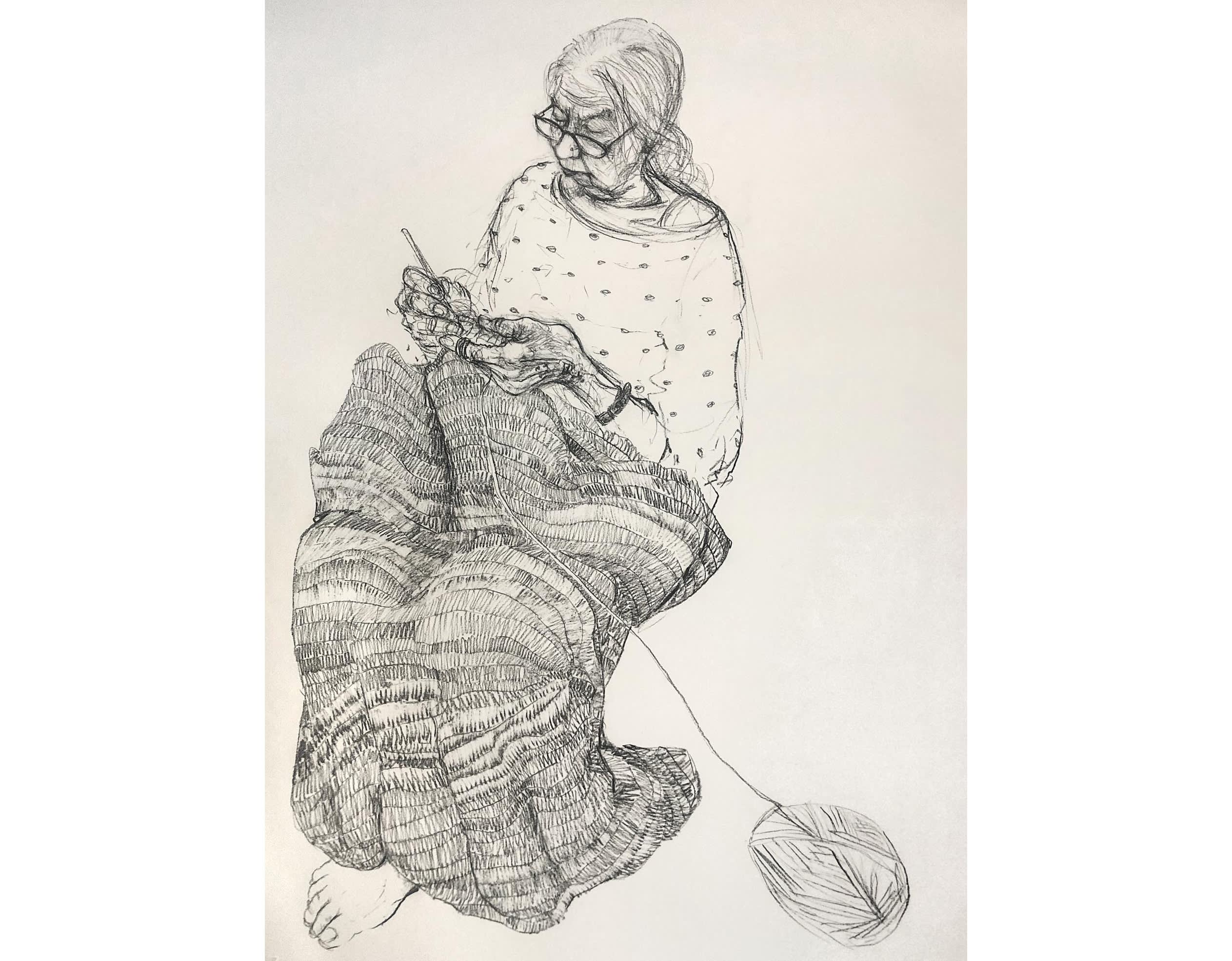 What does drawing mean to you?
"Drawing is life-saving. It has pulled me through difficult periods in my life when I have been unable or felt helpless to do anything to change the things going on around me
It has been interesting to see many people turning to creativity as a means of getting through this period of lockdown. Have the past few months changed your relationship to drawing and painting at all?
"It's given me the opportunity to concentrate on particular areas of my work I felt I didn't have sufficient time for in the past. The slowing down of things has mostly been a positive element for me on many different levels."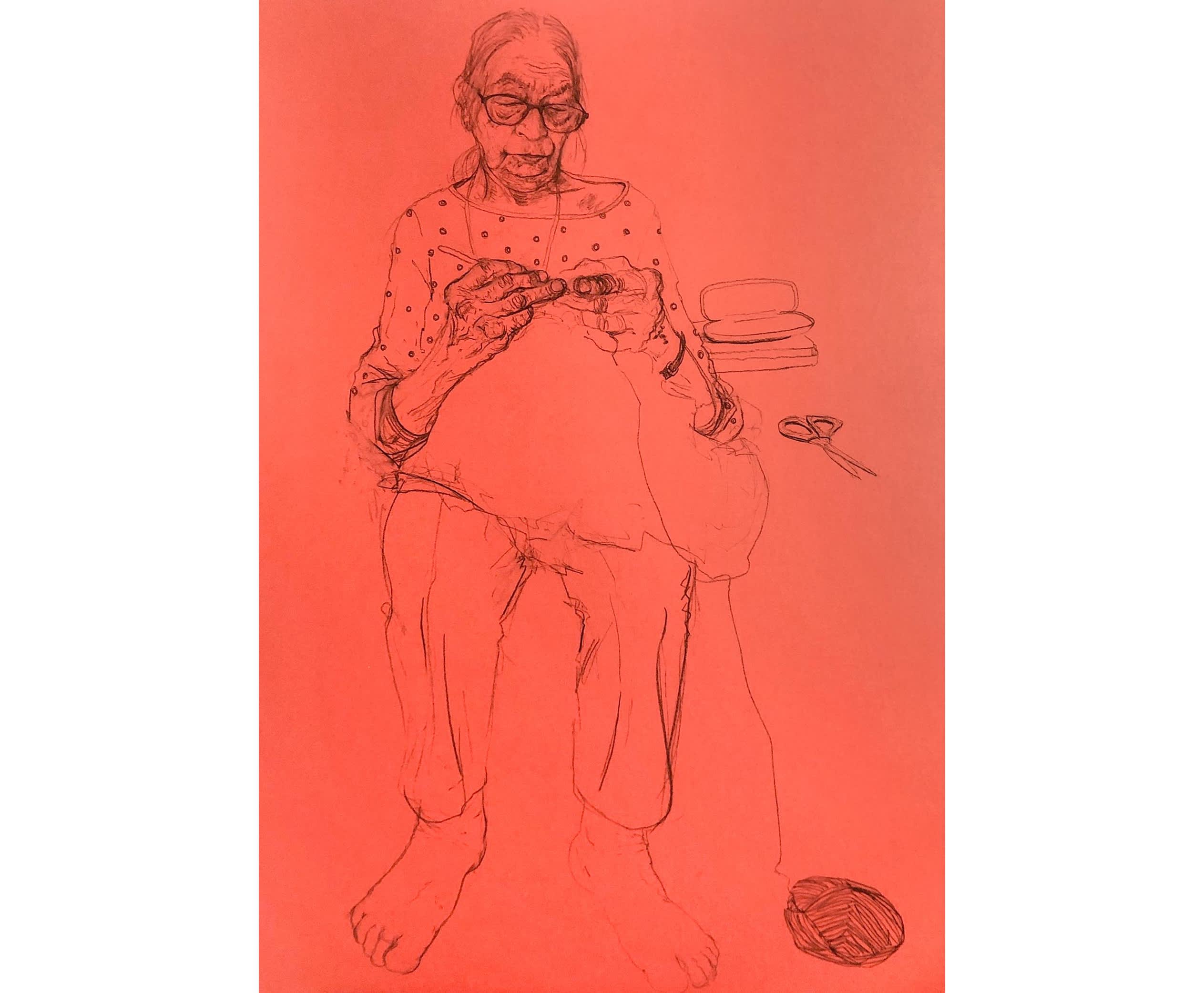 We have loved seeing the beautiful works in your sketchbook, particularly those of your mother, on your social media channels. Why do you choose to draw your mother?
"I suppose she is my favourite subject. I started drawing her mainly because she was better at staying awake when sitting for me than my father who used to fall asleep usually within ten minutes of me starting.
The other reason is because she has always been available for me to practice on and this through the years has formed into something of a habit. The interesting side effect of this long process is that I have managed to record her over a long period, which I find fascinating.
Until the lockdown I used to enjoy drawing people in coffee shops as this became a very helpful way for me to keep my life drawing skills sharp, especially the speed at which you have to capture the figure.
So being inside for this amount of time has meant that I have had to quickly devise a way of not losing those skills, and the obvious option was to draw my mother. It's also been quite a strange experience, looking very closely at someone who you are confined with for a very long period of time. This has definitely made an improvement on my way of seeing and recording what is in front of me. I think I've managed to find a positive outcome for myself during these challenging times."
Do you have a favourite - and, indeed, least favourite - subject matter?
"Favourite would have to be people. I don't think I have a least favourite subject matter. I have seldom attempted landscape work as I am mostly concerned with densely populated places and how they reflect the lives of the people who inhabit them."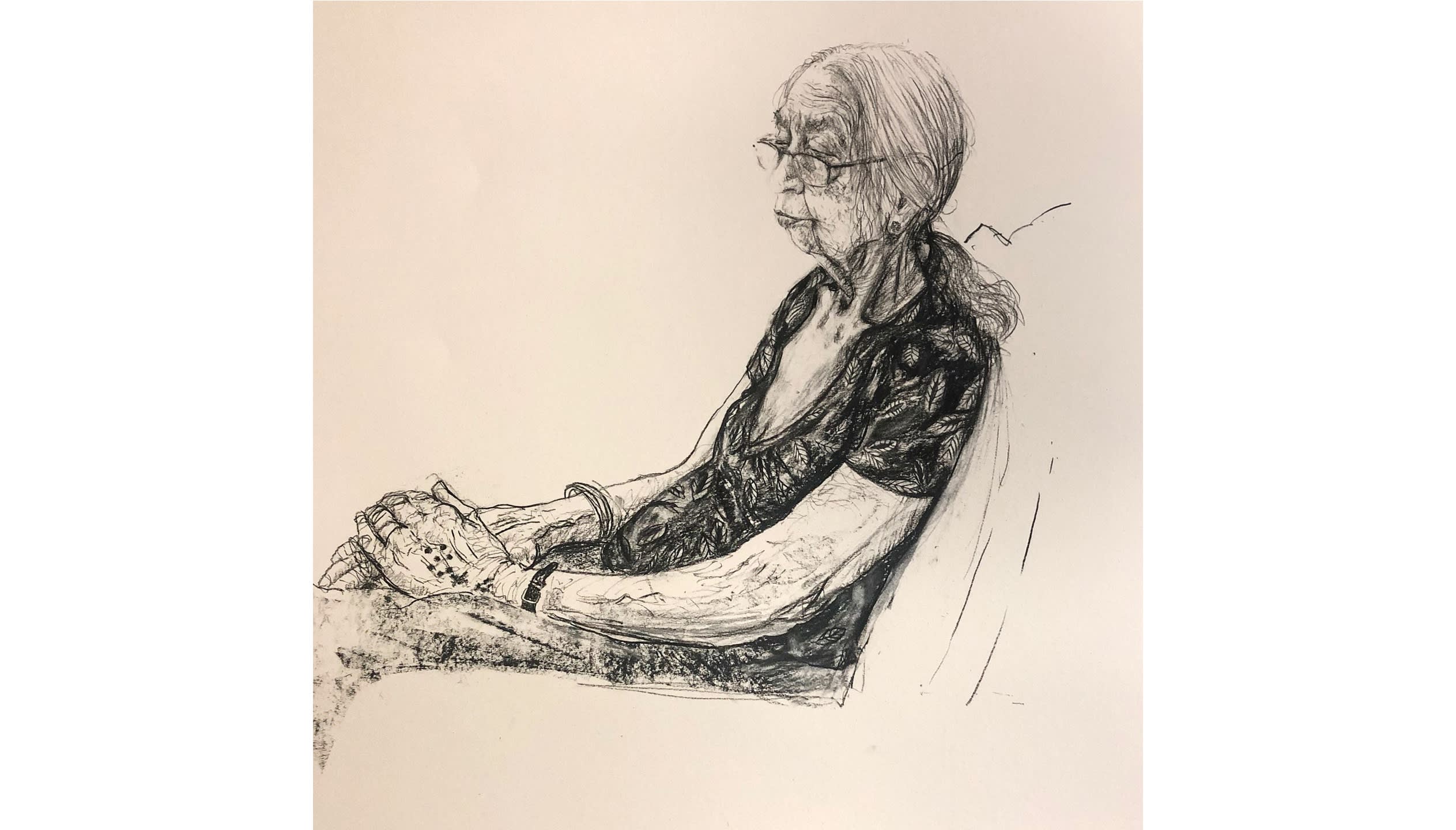 Whilst I imagine it is impossible to narrow down, have there been any particular projects or creative endeavours that have really stuck with you, or gone on to inform your work and way of living?
"Starting out, many years ago now, I had a vague idea of what I wanted to do as an artist but it wasn't until I won the BP Travel Award in 1997 that it set me on a course that revealed travel as a source of new information and ideas. For quite a few years it set a pattern of seeking out new experiences and projects which allowed me to travel extensively from Cuba to far flung places like Papua New Guinea. I hope to return to doing this again in the near future."
Do you work in a studio? Do you ever work outdoors? How do your surroundings affect your creative process?
"I used to and a lot of my work is still sitting there waiting for me to return. I would work outside, mostly walking around with my drawing board, paint and inks. The surroundings most definitely affect how I work - much like a sunny day can lift your spirits as opposed to a gloomy cloudy day."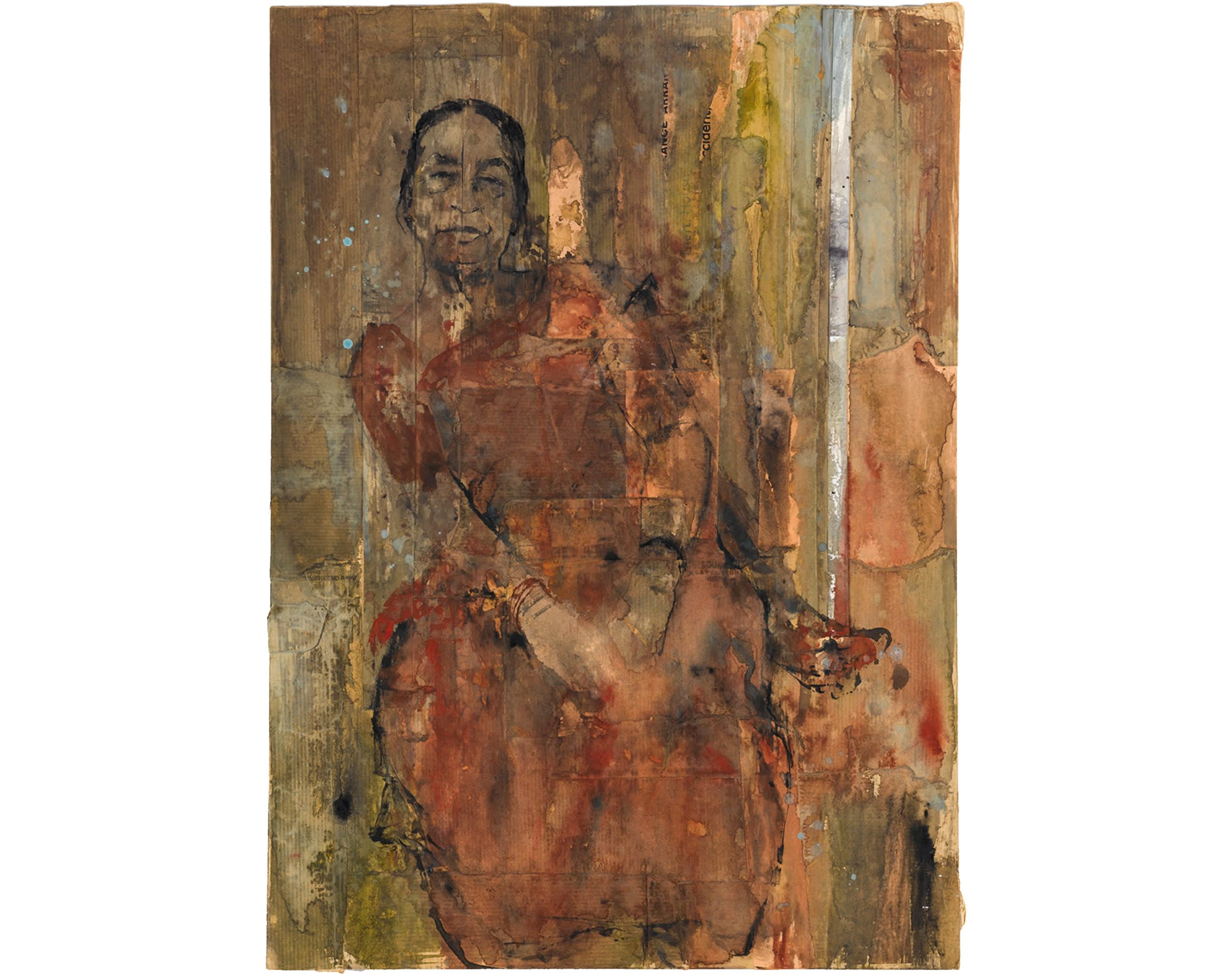 Finally, do you have any words of wisdom for someone at the start of their artistic journey?
"Draw, draw and draw. Always carry a sketchbook, be head strong and keep going!"
---
More like this on the Blog...
Read: Interview with Richard Pikesley
Read: Interview with Sumi Perera
Read: Interview with Peter Lloyd
Read: The Poetry of the Everyday: Interview with Anita Klein
Read: Frank Kiely RE: Sketches in Lockdown
August 5, 2020