Salliann Putman, an artist of the Royal Watercolour Society since 1997, speaks to us about her work and being a part of the Society.
What appealed to you about joining the Royal Watercolour Society?

I had shown every year in the RWS Open Exhibitions since they had begun in 1984. During these 13 years I had attended many events and had been a demonstrator on a number of RWS Painting Event Days. So during that time I had got to know many members of the Society. I value these friendships and all that the RWS stands for.
What have been your favourite experiences of being part of the RWS?

I enjoy showing in the exhibitions but my favourite experiences have been the teaching. I so enjoy sharing my enthusiasm for painting and my knowledge of the great painters that have inspired me.
Did your 30 years living in London have an influence on your work and how did this change moving away to Berkshire?
London is where I discovered great art, particularly in the late 1950s and early 1960s when American Abstract Expressionism arrived in the galleries. In my early years Abstraction was my passion. When I moved to Berkshire my work became more figurative but it was still the abstract qualities of colour, mark and space that I strove for.
Do you have any particularly fond memories of being a student during your time studying at the West Surrey College of Art and Design?

I went to WSCAD in 1988 – it was the first part time degree course in Fine Art for mature students. Nearly 30 years later – the group I studied with still meets regularly for lifedrawing,
exhibiting and social occasions. Getting to know such a wonderful group of people has been inspirational to me. I thoroughly enjoyed the academic studies at the college but felt the painting course was disappointing.
How would you describe the nature of your practice and can you explain a little about the techniques you use in your work?

A painting for me is paint, mark and colour before it is an image. I seek to give life to that paint. I do not have techniques. Every new work is a new challenge – a discovery.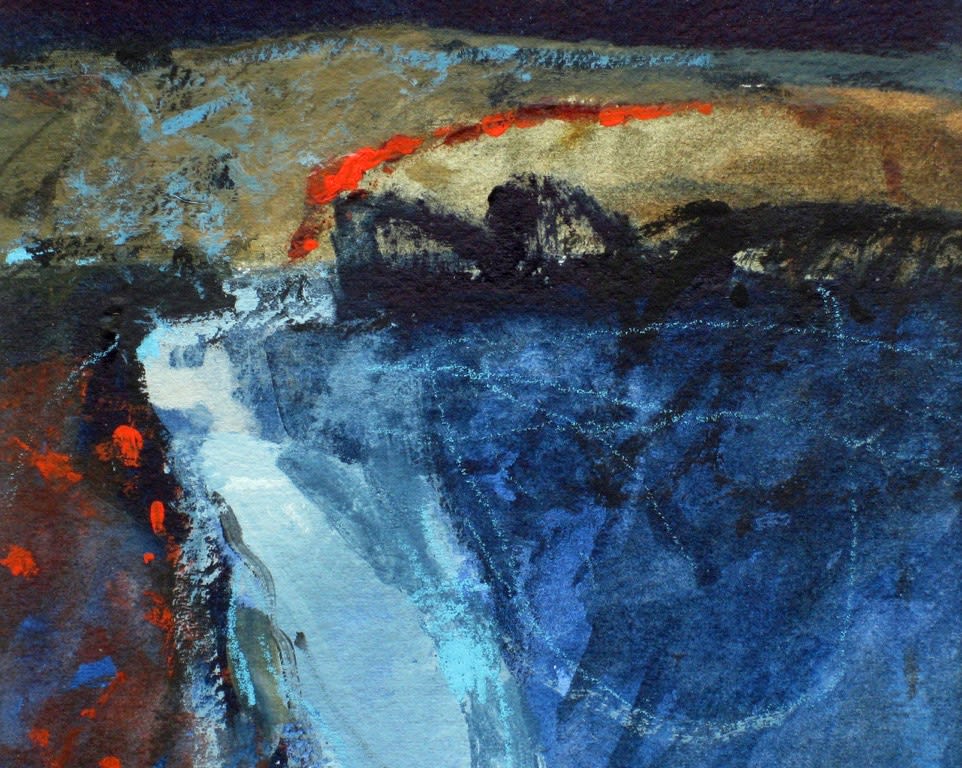 You speak of your continuing fascination with 'the abstract qualities of paint' and how colour, mark and space relate to one another in your work. How has this element in your work evolved through the years and what does it mean to you now?
When I first stood in front of a Rothko painting I felt deeply moved – amazed that paint could have such a profound impact – that the relationship between two colours could be so moving. The search for the profound goes on – I could never paint to please a third party – my search involves a dialogue between me and the image.
How do you choose your subject matter for your work and are there recurring themes you come back to?

I never think in terms of 'subject'. Recently images have referred to landscape because I feel that this liberates me – figures and still life tend to be more limiting. However I do plan to 'move on' to other subjects but will continue to allow the abstract qualities to dominate.

How does working in a variety of mediums affect the way you work – Which medium do you enjoy most – oil, watercolour or mixed media?

Because I use a lot of gouache along with my watercolour I have a rich vocabulary with which to work, relating the transparent and the opaque. This variety also exists in my oils. I really don't have a favourite medium – I explore the possibilities offered by the medium I happen to be working with.
Having been involved in running many painting courses, with the RWS among other places, what do you enjoy (or not enjoy) about engaging with other artists and teaching techniques in these courses?

I always enjoy engaging with other artists – I greatly value the interaction with the students and I thank them for all they have taught me. As I have said technique is not important to me, so I don't demonstrate. Inspiration must come from the greatest painters. Technique is never discussed. I encourage students to take risks, telling them:- 'If you think you know then you close the door to discovery.' However, there was an occasion when I did demonstrate, because I was invited to his home in Connecticut by the actor Gene Wilder, who wanted me to help him with his watercolours. He had already bought two of my paintings. He wanted to know how I combined the watercolour with gouache. He was such a joy to work with even though he wanted me to show him how it was done.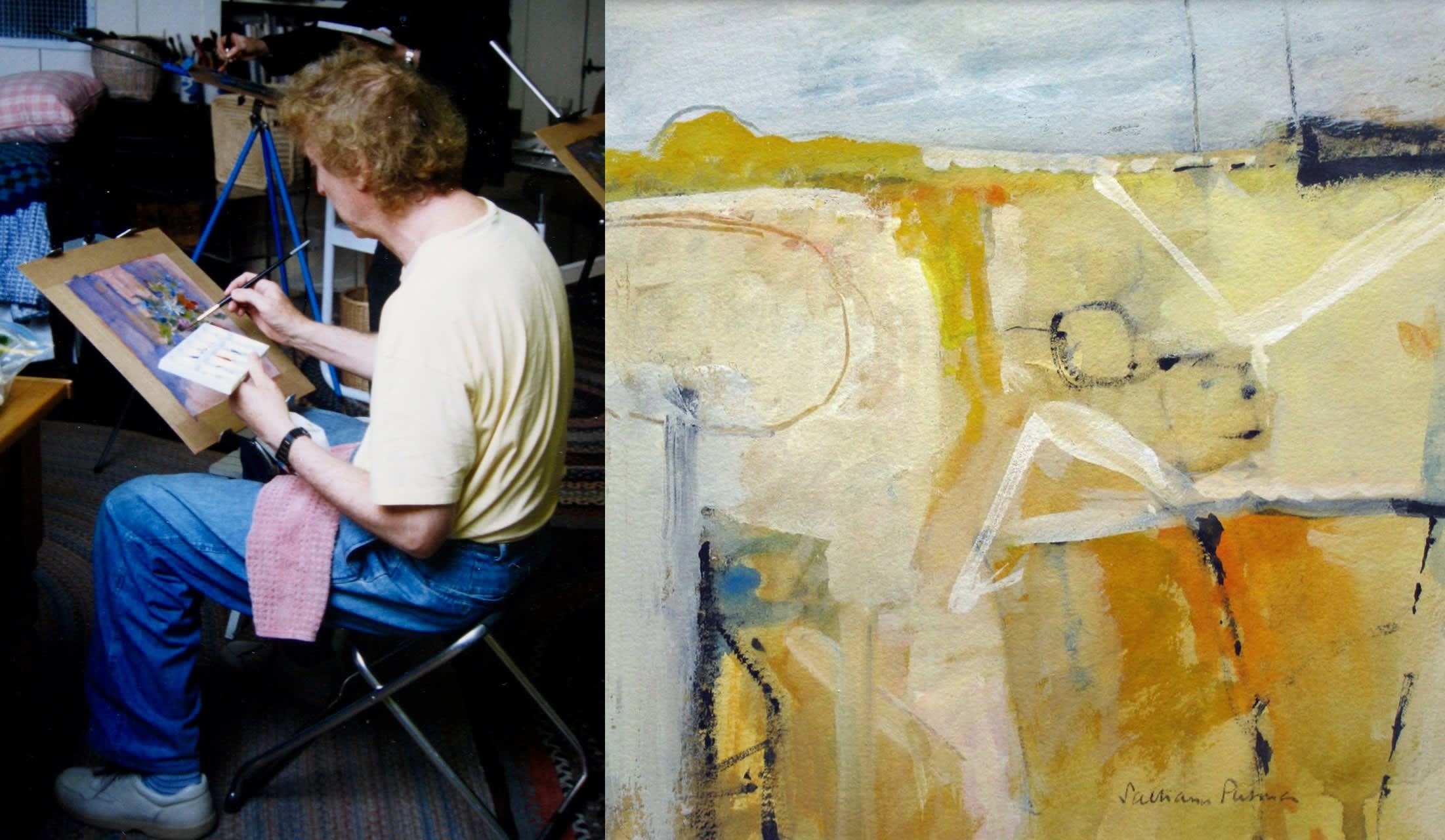 Which artists would you say have had the biggest influence on your work?

In the early days it was the Abstract Expressionists. Then when I moved to Berkshire and turned to more figurative work it was Bernard Dunstan who influenced me. Now I would say it is Rothko, Diebenkorn and de Stael.
If you could have dinner with any artist from any time in history, who would it be?

Richard Diebenkorn
What have been the greatest challenges of being an artist?
Pierre Bonnard said, 'It is not my intention to paint life but to give life to painting.' To do that is my biggest challenge. I want viewers to have an emotional response to the paint, hoping that the abstract qualities will be appreciated without the need to 'recognise' a subject.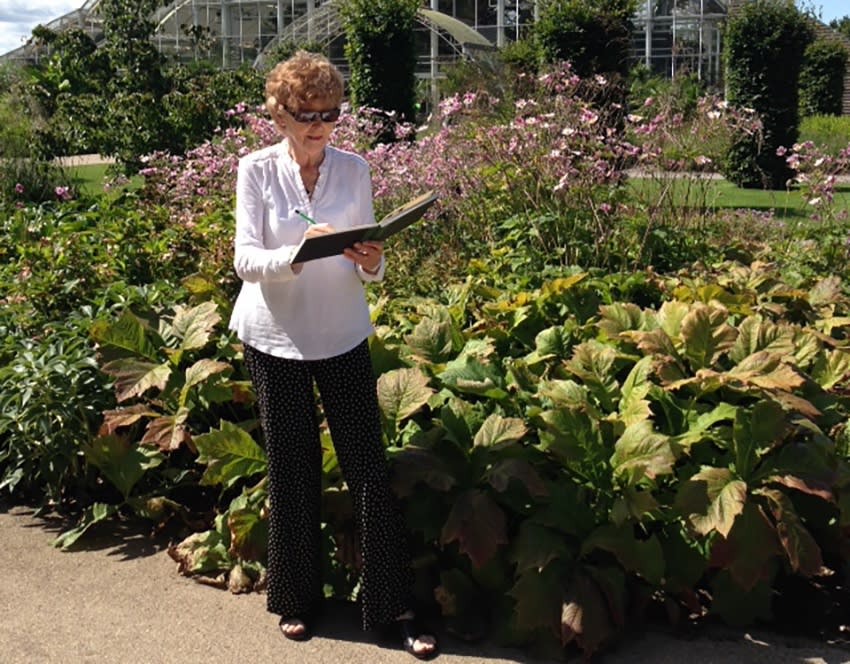 What are your aspirations for the future with your work?

I am always searching and always changing. I know that the galleries and the public are perhaps uneasy about the changes, but my journey must go on even though I know that I will never arrive – it is the search that keeps me going.
Thank you, Salliann!
---
Want to see more of Salliann's work? Head to her page here.
More like this on the Blog...
Read: Abstract Art in 2020: Online Panel Discussion
Read: Interview with Richard Pikesley
Read: Interview with Jill Leman
Watch: In the Studio with Bridget Moore
Watch: In the Studio with Denis Ryan
Watch: In the Studio with James Faure Walker
April 6, 2018